Michael Sweet Speaks on David Ellefson's Sexually Video Accusations: "No One Is Blameless"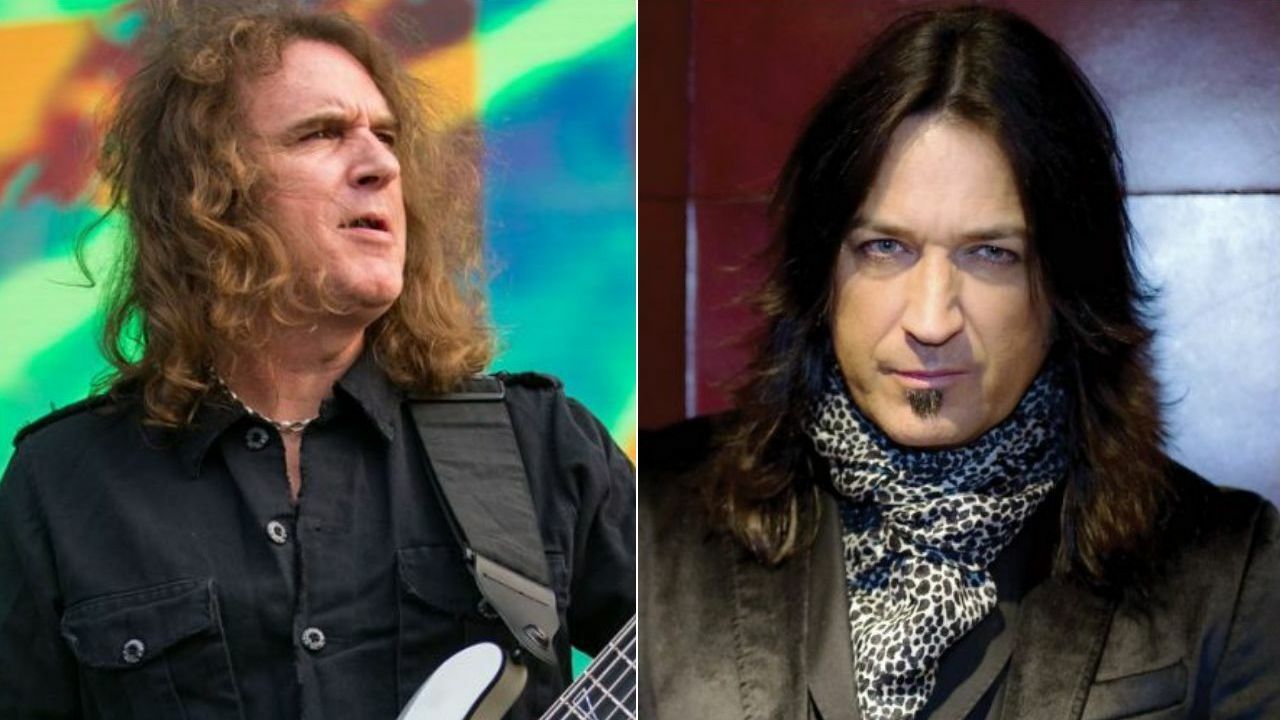 Michael Sweet, the frontman of the American Christian metal band Stryper, reflected on Megadeth bassist David Ellefson's sexual video scandal and shared his honest opinion about the incident.
As you know, over the weekend, David Ellefson was accused of grooming an underage girl and criticized harshly by people who saw his leaked messages, photos, and sex videos.
Recently, Michael Sweet has updated his official social media to mentioned those moments. Although he did not give a name, people who read the message after the incident stated that it was about David Ellefson.
"As a Christian it's important to remember that we're ALL sinners," he said. "Often we grab the first stone (and the biggest) to throw at anyone who has failed, who has publicly 'sinned'. The only difference between us and them is we've perfected the art of hiding our sins."
Continuing his words, the musician said that everybody makes mistakes: "We all sin. No one, and I mean no one is blameless. We all sin on a daily basis. Instead of tearing each other down we should be lifting each other up. Praying for one another and praying even more, even harder when a brother or a sister stumbles and falls. What a world this would be if we all magically were able to do this.
"When you see someone who has fallen, help them up. I'm not saying to support the sin but I am saying we should support the sinner.
"And there's my 2 cents for the day;-)".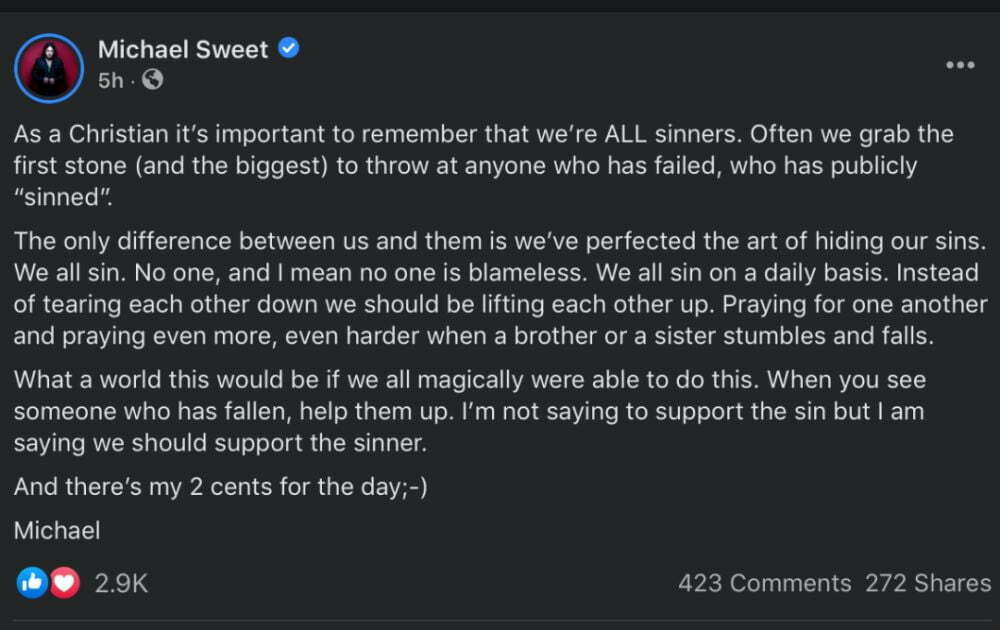 After his accusations, David Ellefson took to his Instagram to deny grooming allegations.
"Dear Fans & Friends," David said. "As you may or not know, some private and personal conversations and interactions have surfaced online, released with ill intention by a third party who was not authorized to have them or share them. While certainly embarrassing, I want to address it as openly and honestly as possible.
"As much as it's not something I'm proud of, these were private, adult interactions that were taken out of context and manipulated to inflict maximum damage to my reputation my career and family.
"The other party involved has made a statement which you can see below. I thank her for doing so and hope that this clarifies that the situation was not at all as presented. Humbly Yours. David Ellefson."
Today, on May 11, Megadeth made a public announcement about the issue by saying: "We are aware of the recent statements regarding David Ellefson, and are watching developments closely," Megadeth told in the social media statement.
"As it relates to creativity and business, we are all familiar with one another. However, there are clearly aspects of David's private life that he has kept to himself.
"As this situation unfolds, it is important that all voices be heard clearly and respectfully. We look forward to the truth coming to light."
— Megadeth (@Megadeth) May 11, 2021