KISS, The Rolling Stones, Ozzy Osbourne And More Rockers' Christmas Messages
Sharing special Christmas messages and saying goodbye to 2021, KISS, The Rolling Stones, Ozzy Osbourne, Def Leppard, Sammy Hagar, Carla Harvey, Nikki Sixx, Paul McCartney, Mike Portnoy, Tommy Thayer, and more are wishing the best for fans from 2022.
As every year, 2021 has presented us with new beauties from the world of rock and metal. Albums, songs, the beginning of concerts, we witnessed many happy moments. Although it is a bit of a difficult year, there is very little time left for us to enter 2022.
Spending the last days of 2021 with their families, the rock and metal artists have recently updated their social media accounts to talk about Christmas. In the list of colorful photos from each other, let's read the Christmas messages of numerous rock and metal artists.
Pantera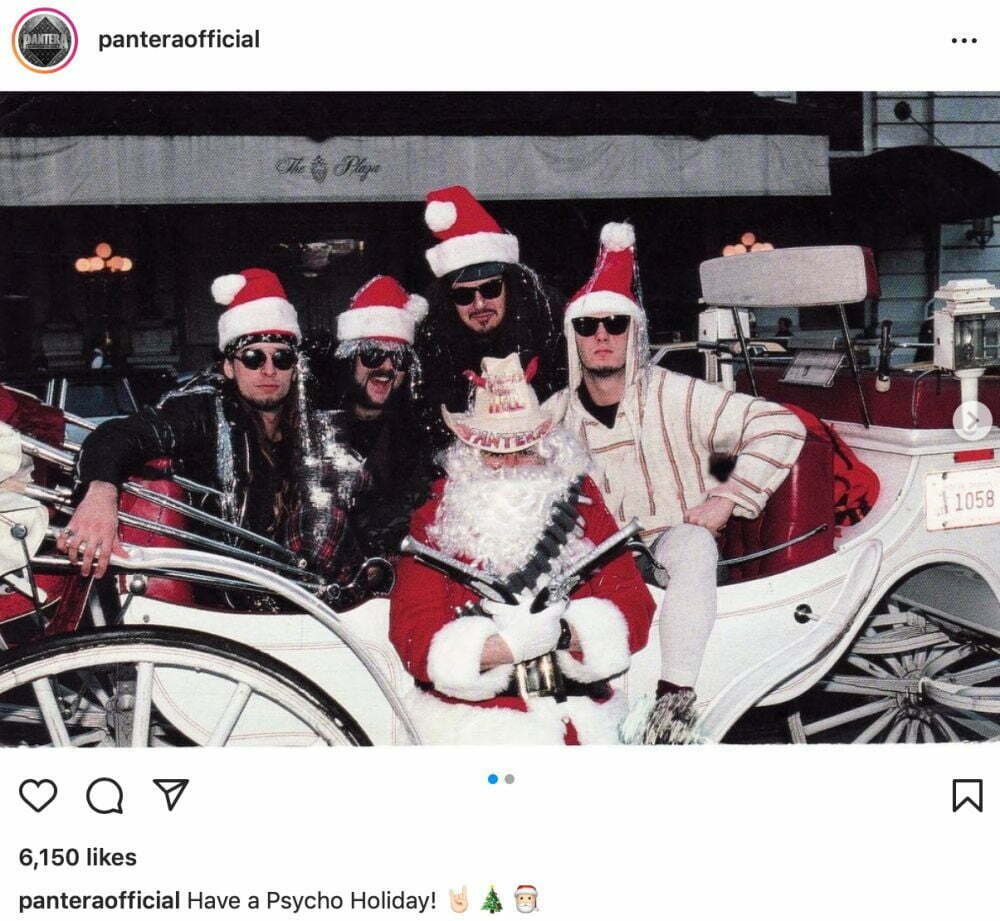 Pantera has updated its Instagram account to reach out to fans to wish them happy new year for them. In the photo, there were Phil Anselmo, Rex Brown, Dimebag Darrell, and Vinnie Paul. They were all wearing a Santa hat.
"Have a Psycho Holiday," Pantera wrote in the caption of the photo.
Iron Maiden
Iron Maiden was the same Iron Maiden. They used the band's mascot Eddie to wish happy new year messages to fans.
"Happy Edmas from everyone at Iron Maiden," they wrote.
Paul McCartney
The English guitar legend Paul McCartney, known for his tenure with The Beatles, took to his Twitter account to share a piece of words about Christmas. Adding a photo of decorative piano that swinging on a tree, Paul sent meaningful words.
"Have yourself a jolly little Christmas – Paul," he wrote.
Nikki Sixx
Mötley Crüe bassist Nikki Sixx was with his family, his child Ruby and his wife Courtney Sixx. They were hanging out outside while enjoying the snow. The family was holding a pine tree to pose for fans.
Nikki's Christmas message was a bit touching, as you read: "December 23-2021. Hope your having a nice holiday so far.We got to go out and get our own tree this year in the national forest and bring it home……
"Another strange year for sure but never forget we're all in this together. ..Be sure to reach out to friends family and even show kindness online.
"Happy holidays."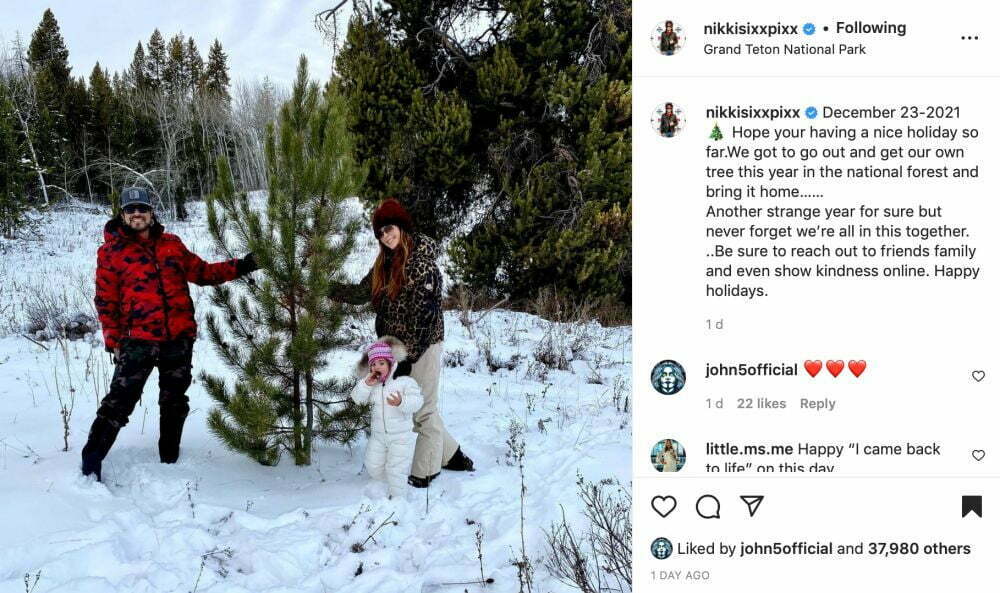 Carla Harvey
Butcher Babies singer Carla Harvey was looking stunning in her red dress. She was at home and wearing a special outfit to pose her fans. Her Christmas message was a question that reads what fans ask Santa for a new year.
"'Tis the season," she said. "Merry Christmas Eve, what did you ask Santa for?"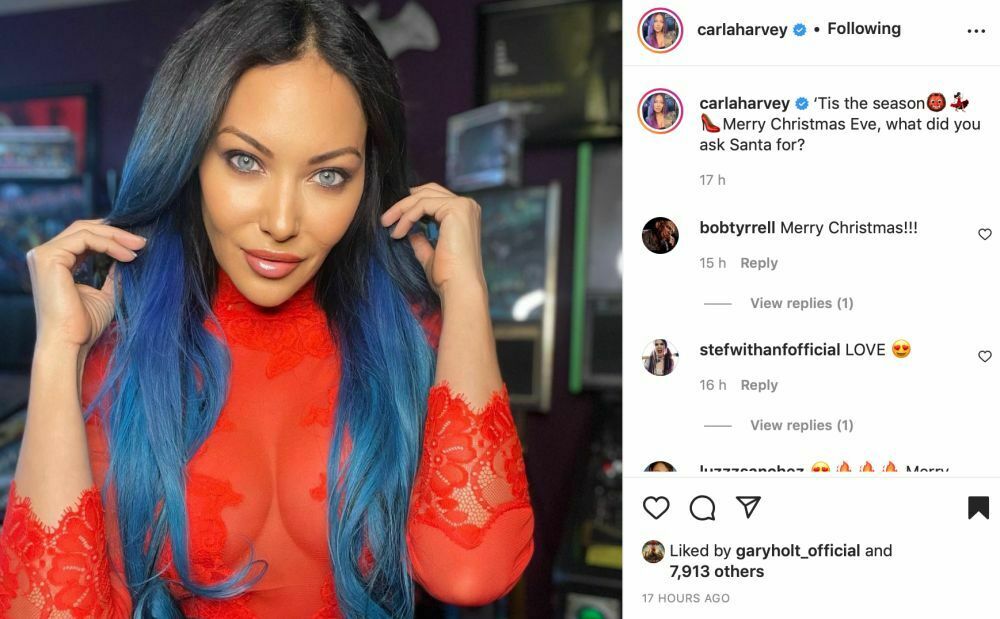 KISS
KISS had reached out to its fans using Twitter and Instagram. Saying that Merry KISSmas, the band sent a photo of band members, including Gene Simmons, Tommy Thayer, Paul Stanley, and Eric Singer.
"We wish everyone in the #KISS family a very Merry Christmas," they said.
Mike Portnoy
The legendary drummer Mike Portnoy was one of those who sent Christmas messages to fans. In his message, Portnoy was talking about his Cameo videos. According to him, he just finished his Christmas Cameos for fans. Concluding his words, Portnoy has sent good Christmas wishes to fans.
"Just completed all of my Christmas Cameos for the season," Portnoy said. "Thanks to everyone that ordered one and I hope you enjoy them! (my Cameo is going to be turned off for the next few days as I won't be able to do any more in time for Christmas).
"Happy Holidaze everyone!"
Ozzy Osbourne
The Prince of Darkness Ozzy Osbourne had used a photo of himself, his daughter Kelly Osbourne, and Billy Morrison to talk aboutthe new year. In the photo, he was wearing his iconic Christmas sweater.
He captioned two tags to say happy holidays.
"#bahumbug #holidays," Osbourne wrote.
Sammy Hagar
Van Halen vocalist and solo musician Sammy Hagar was with his wife Kari Hagar. They were posing side by side while hugging each other. The bot celebrity looked very happy because of Christmas.
Sending his message for fans, Hagar mentioned his wife Kari.
"Kari and I getting in the spirit #christmastime #santoclaus #kariclaus," Hagar says.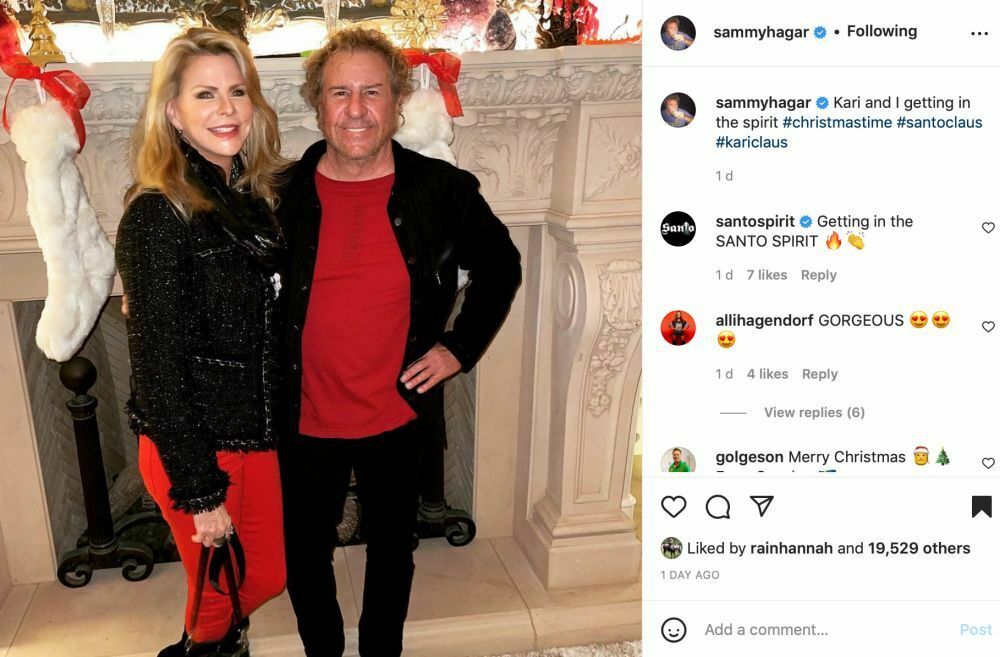 Alice Cooper
The Godfather of Shock Rock, Alice Cooper, wore a Santa outfit to wish Merry Christmas for his fans. His make-up was the same as his previous appearances, and he was still looking great.
"Wishing you all a creepy Christmas," Cooper wrote. He also added a Christmas tree at the end of his caption.
Def Leppard
Def Leppard's Christmas message was a video message. Sending a one-minute video through their social media channels, Def Leppard said to fans that they should open their heart this Christmas.
"Open your heart and let love breathe, this Christmas," Leppard wrote. "WE ALL NEED CHRISTMAS – Merry Christmas from Def Leppard!"
Ringo Starr
Ringo Starr, known for being the drummer of The Beatles in the past, was one of those who updated his Twitter to wish happy 2022 for everyone. Sending a star from his pine tree, Starr was wrote a piece of words that says peace.
"Merry Christmas everybody have a beautiful day I send you peace and love," Starr said.
The Rolling Stones
The Rolling Stones has taken its social media with its logo. Putting a Santa hat to its logo, The Stones sent happy vibes for fans.
"Merry Christmas and Happy Holidays from the Rolling Stones," they said.