James Hetfield's Son Castor Says 'Live Shows Will Not Let Rock Die'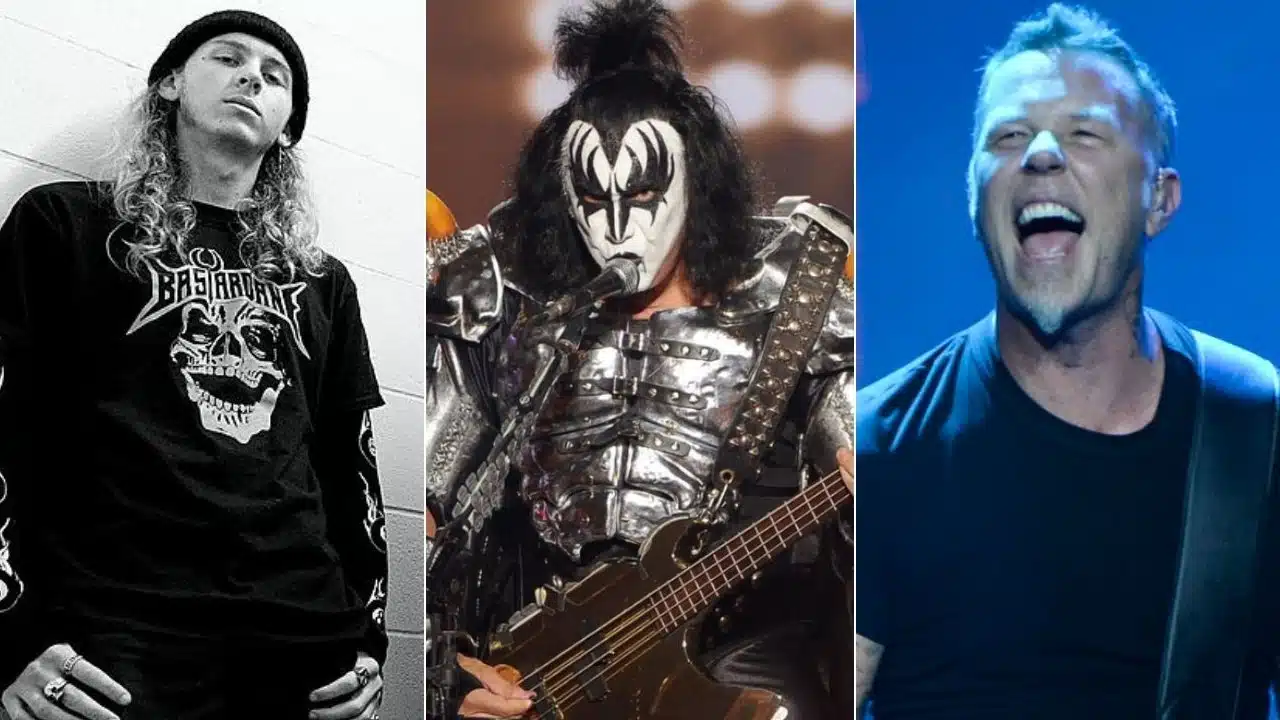 Metallica frontman James Hetfield's son, Castor Hetfield, appeared on The Mike Nelson Show with his bandmates. Young talents talked about their upcoming plans and the current state of rock. Later in the interview, they responded to Gene Simmons' claims that rock is dead.
When Gene Simmons threw out the claims that rock is dead, he cited the increase of file-sharing applications and the ability for people to access albums for free as the main reason. On the other hand, as another reason Simmons addressed the rock industry could not produce big names for a long time.
According to Castor, the things are different. The 22-year-old drummer thinks rock's decline is temporary and will make a comeback, especially from live shows. It's not strange that James Hetfield's son is of this opinion. Because Metallica was start to make a name for itself in the early 80s with their live shows on the tour they supported Ozzy Osbourne.
Anyway, the members of Bastardane, who discussed rock's place in the mainstream with Mike Nelson, also responded with harsh words to Gene Simmons for his "rock is dead" claim.
Ethan Sirotzki said: "He's lying. It's bullshit. I think it will come back but be much different. I don't think a revival is going to be, 'Oh, the '80s and '90s are happening again.' I think people will draw from that and create something new that will be really big and exciting."
James Hetfield's Son Castor Hetfield Compares Rock And Rap Live Shows
Arguing that rap artists do not convey much to the audience in terms of art as a stage show, the son of James Hetfield, Castor, states that rock is ahead of rap both as an instrumental and a stage show.
"I think there's a lot of people that all the shows that they've seen live is just some guy with a microphone in front of a computer," Castor said. "I mean, I'm not gonna hate on the music but the live aspect of it — what are you gonna watch?
"There's quite a few people who, I feel like, have come to one of our shows and been, 'Wow. This is the first real instrument show I've seen and it's more of a spectacle.' And I think people are realizing that it's a real thing, and I feel like there's a lot of appreciation towards it.
"Especially now that there's a lot of those computer music guys out there. I just think it's cooler to watch live — more going on — and it just feels more intense. You can mess up — playing guitar, you can mess up. The computer is not gonna mess up."
Back this past April, Castor discussed seeing his father James' name when he search himself.
"All of us are our father's sons, mine just happens to be very successful in the industry that we're in," Castor said. "It's not bothersome, but it is a little annoying when people try to compare us, because obviously we're our own people and he's his own person. We're making our own kind of music.
"Online, when you search our band, my dad's face is all over the internet and it's a little strange for me. We are our own people and want to cut our own path. We're not trying to ride off of anybody else's success here."