Castor Doesn't Want To See His Father James Hetfield When People Search Him: "We Make Our Own Music"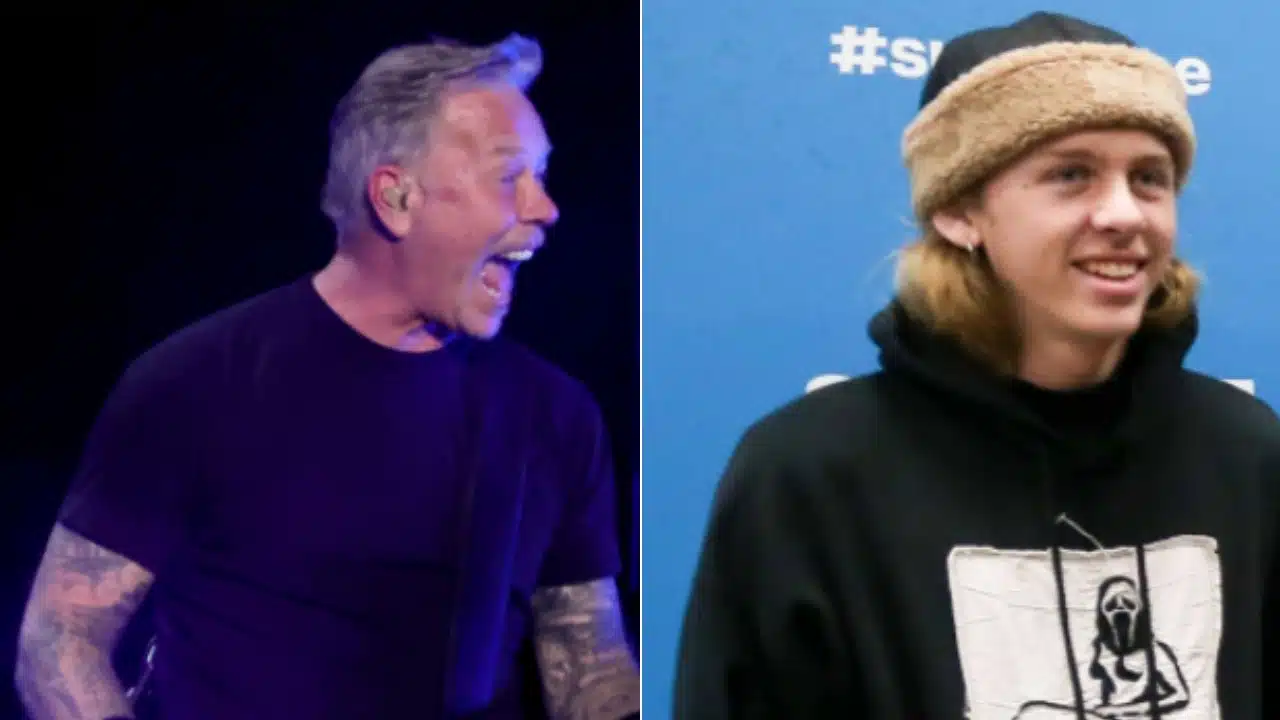 During a new appearance on Savannah Morning News, Bastardane drummer Castor Hetfield talked about creating his own legacy without using his father James Hetfield name. He doesn't want to see his father James Hetfield when he googled himself.
His father, James Hetfield, whom Castor follows in his footsteps, left behind an excellent career and has continued making great stuff for heavy metal music. Forming Metallica with Lars Ulrich in the early '80s, they helped the band to become one of thrash metal's iconic bands over the years.
Now it's the turn of their children. Castor, who is trying to create his legacy, has released his debut album, Is This Rage, with his band in the past months. He received positive views from people who heard their newest album. Their new taste made them remarkable in music community.
On the other hand, Lars Ulrich's sons, Myles and Layne, are determined to follow their father's path. The duo founded Taipei Houston together last year, and they're running their shows at full throttle.
Anyway, Castor talked about his band Bastardane in a brand new interview with Savannah. Stating that the style of each member in the band is different, Castor says that they try very hard to find their genre.
"We grew up in different places and we all grew up listening to different kinds of music, so we have our own voices, which is cool and they come together in an interesting way," Castor told Savannah Morning News. "We've even been trying to pin it down, name the genre of our music and it's hard to do. I don't think it's necessary, but for publicity stuff, people want to know what genre this is, but we don't know."
James Hetfield Son Castor Says 'It Is Annoying When People Try to Compare Us'
Castor, son of James Hetfield, one of the most successful vocalists in metal with Metallica, is uncomfortable with James' face when he searches for his band on the internet. Castor says he doesn't want to take advantage of his father's success in the music industry and wants to find his own way. He also said he feels bad when people comparted to him with his father James Hetfield.
"All of us are our father's sons, mine just happens to be very successful in the industry that we're in," Castor said. "It's not bothersome, but it is a little annoying when people try to compare us, because obviously we're our own people and he's his own person. We're making our own kind of music.
"Online, when you search our band, my dad's face is all over the internet and it's a little strange for me. We are our own people and want to cut our own path. We're not trying to ride off of anybody else's success here."
Back in 2020, During an appearance with Petersen Automotive Museum executive director Terry L. Karges, Metallica's frontman James Hetfield recalled his first days with Lars Ulrich, co-founder, and drummer of Metallica, and revealed surprise statement about him. James looked back on his high-school days and revealed rare moments for the first time. He talked about Lars' first playing days and stated that Lars was terrible.
"It was in high school," he says. "I was with a friend of mine Hugh Tanner, we played guitar together, and we were the next 'guitar duo, dude.' And we were looking for a drummer, and Lars answered.
"I guess it was an ad in a paper; you would just go straight look for an 'H' and 'Heavy Metal.' 'Okay, there's us again… Oh, there's another guy, Lars. Who's this guy?'.
"So I called him up, we got an audition, and he was terrible. [Laughs] But his spirit and his motivation were spectacular. We said, 'You're not what we're looking for,' but then about six months later, that's when he called me, saying, 'Hey remember me?'"
He continued with Lars' features and said that he had such vigor and such knowledge of music and metal.
"'Yeah, you're the guy with that multi-colored drum kit and the cymbal kit falling over,' [Laughs] 'Well, I got a place on a record now.' This guy Slagel was putting together Metal Blade Records.
"Metal Blade Records has really been an amazing service for every metal band on this planet, and he was starting this label, it was a compilation of all the different bands in LA.
"And Lars didn't have a band, but he had a spot on there because he had such vigor and such knowledge of music and metal. So he said, 'I got a spot,' and we said, 'Okay, come on over, let's make this work.' The song was 'Hit the lights,' and it was okay."