Deep Purple's Ian Gillan Discuss His Current Relationship With Ritchie Blackmore: "He Lives In The World Of Green Sleeves"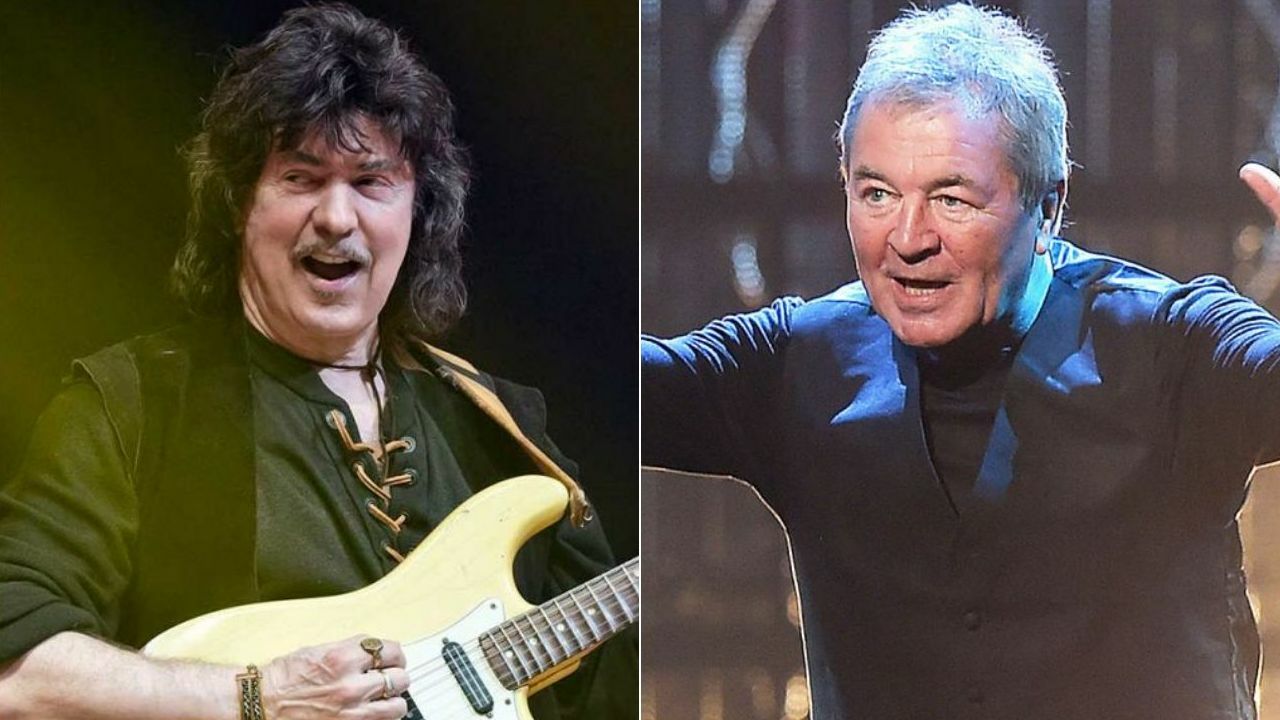 Ian Gillan says Ritchie Blackmore lives in the world of green sleeves.
Deep Purple singer Ian Gillan revealed how his current friendship with Ritchie Blackmore has been going on and stated that they're in a good relationship, although there are still issues.
Ritchie Blackmore was the co-founder of Deep Purple, which was formed in 1968. Following a 7-year tenure with them, Blackmore had announced his departure from the band in 1975 until 1984. He rejoined the band in 1984 and parted ways once again in 1993.
However, recently, Deep Purple star Ian has appeared on Tales From The Road to talk about his current friendship with the band's co-founder Blackmore. When the interviewer asked, "Are you still in contact with Ritchie and is there any chance at all of the guitarist ever sharing the stage with Deep Purple again?" Ian said "no.
"The answer to your question is – yes, we are in touch. Tensions eased quite a lot after we got hold of our business affairs and sorted everything out.
"There were previous managers from the past who had not done things exactly as you would like. I didn't get paid for 10 years when I was with Deep Purple, in the big years. Goodness knows what happened to all that.
"And there were other tensions too and, needless to say, it was all pretty nasty when we finished and Ritchie walked out. But we're too old for all that now so we've both written some pleasant notes via our managers."
Ian Says Ritchie Blackmore Lives In The World Of Green Sleeves
Continuing to his words, Ian Gillan admitted that he couldn't write his former bandmate Ritchie Blackmore because he had no phone. He also added that Blackmore lives in the world of green sleeves.
"I can't write to Ritchie or phone him because he doesn't have a telephone, he doesn't have a computer, he lives in the world of green sleeves, he lives in a medieval world, and he has messages given to him and that sort of thing," he continued.
"But he sent some pleasant words to me, and I've sent some pleasant words to him. There are still issues, there are still bones of contention. I've seen a lot of rubbish being spoken, it's not worth even rising to the occasion."
Ian Admits Deep Purple Invited Blackmore To Play At Rock Hall Ceremony
Concluding his words, Ian Gillan revealed that his band invited him to play at the Rock and Roll Hall of Fame ceremony but Blackmore declined.
"I hear David Coverdale talking about what happened, the Rock N' Roll Hall of Fame issue. Well, we were very kind to everybody, the current band, and we did invite Ritchie to play 'Smoke on the Water' with us at the ceremony but he declined," he added.
"I think all of those are just opportunistic remarks from the others. We've never had any antagonism towards Ritchie, he has his own interpretations and the rest of us have our interpretations, so it's really not worth being fired up about it.
"But I think probably this late in our career and with things being moving along so pleasantly for the band, it would naturally enough…
"We discussed this years and years ago when it was first talked about – it would be a circus, it would be a circus and it would be a distraction to everything we're doing, to be honest. It would be no fun at all because we don't work that way anymore."