James Hetfield: "72 Seasons Is Basically The First 18 Years Of Your Life"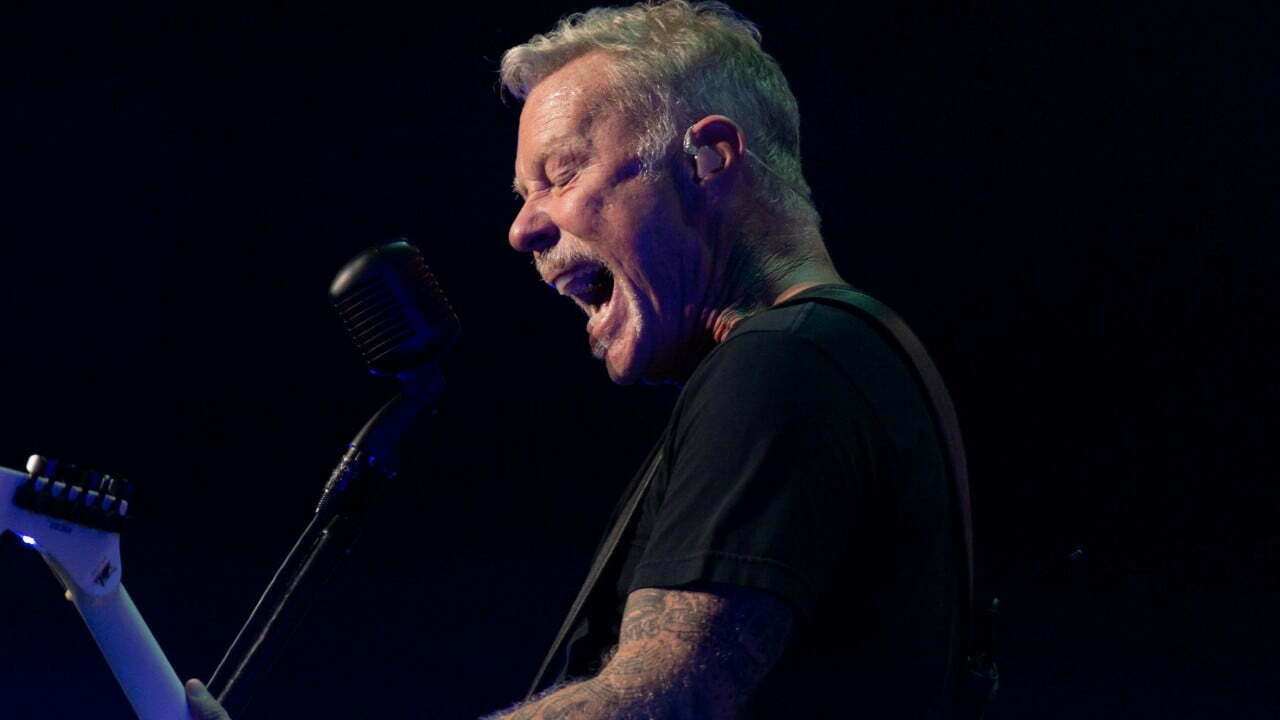 Metallica frontman James Hetfield has opened up about the inspiration behind his band's upcoming new album, 72 Seasons, which will be released on April 14, 2023, and revealed what the album means to people.
Metallica has broken its silence with a sudden announcement made through its social media accounts that said there was a new Metallica album, song, and tour for the future. According to the announcement, the song is named Lux Æterna, and the album is called 72 Seasons. Furthermore, at press time, there will be 24 dates announced for 2023 and 25 dates for 2024.
The upcoming album of Metallica, named 72 Seasons, will be the band's eleventh studio album which is a follow-up to their most recent one, Hardwired… To Self-Destruct, which was released six years ago in 2016. Since then, Metallica has done various projects, but there were no official studio album works until their last announcement was made this late November.
However, during his recent appearance on ALT 105.1 right after the new album's announcement, James Hetfield discussed where the inspiration for 72 Seasons came from. James says the album reveals individuals' experiences up to youth, making their own decisions, evolving their ideas, and finding their own identities. He also mentions the interesting part of the album himself.
"'72 Seasons' came out of a book I was reading about childhood, basically, and sorting out childhood as an adult," James says (via Blabbermouth). "And 72 seasons is basically the first 18 years of your life. How do you evolve and grow and mature and develop your own ideas and identity of self after those first 72 seasons? Some things are more difficult than others — you know, some things you can't unsee and they're with you for the rest of your life, and other things you're able to rewind the tape and make a new tape in your life.
"So that's the real interesting part for me, is how you're able to address those situations as an adult and mature."
James Hetfield Admits Music Is The Sense Of Hope In His Life
The frontman then dives into more details about the album. Revealing how to cope with the adversities in life, James stated that there had been dark moments in his career. However, he believes there is always hope.
"There's been a lot of darkness in my life and in our career and things that have happened with us, but always having a sense of hope, always having the light that is in that darkness," he adds. "Without darkness, there is no light, and being able to focus a little more on the light in life instead of all of the… how it used to be and how horrible it is…"
Music is the sense of hope in James Hetfield's life, as he said: "There's a lot of good things going on in life — focusing on that instead, and it helps to balance out my life. And there's no one meaning to it — everyone has some sense of hope or light in their life, and, obviously, music is mine."
Concluding, he also touched on the band's most recent single, Lux Æterna, taken from the new album, 72 Seasons. He says it features all positiveness: "And the song specifically talks about gathering of people at a concert and [being] able to see the joy and the life and the love that comes out of music and the family and the kinship in that, and just a sense of uplifting."
As you remember, James Hetfield admitted Estádio do Mineirão in Belo Horizonte this past May that he was mentally collapsed, which led him to think he couldn't play anymore. At the time, he revealed how his bandmates hugged him to encourage him. So, this was not the first time that James Hetfield talked about the darkness in his life.