Cyberpunk 2077's Keanu Reeves and Ozzy Osbourne's Wife's Special Pose Revealed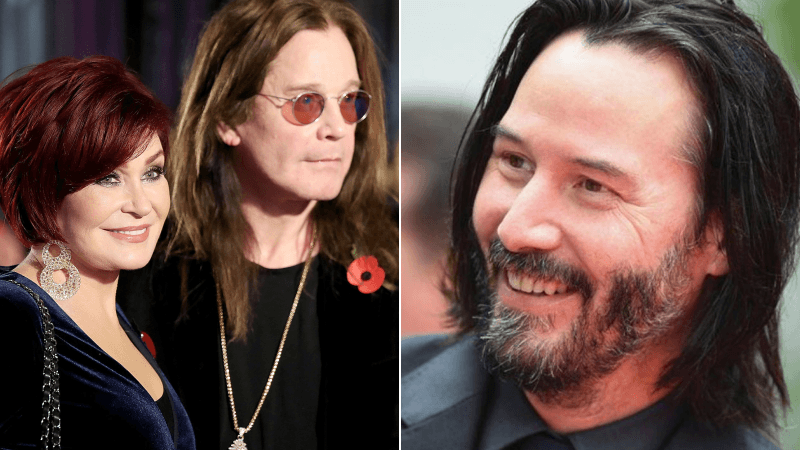 The Canadian actor Keanu Reeves and one of the successful television personality, Sharon Osbourne, also known as the wife of the Black Sabbath man Ozzy Osbourne, were seen pretty cool in their pose taken in 2019.
With a recent post shared through Sharon's Instagram page, one of the epic poses of all time has been disclosed. In the post, there was a rarely known photo of Keanu Reeves and Sharon Osbourne.
When the photo has been detailed, we can easily saw that Sharon and Keanu were posing side by side and looking quite happy. While Keanu Reeves was doing a rock sign, Sharon Osbourne showing her hand by doing a peace sign. It was easily understood that Sharon was a big fan of Keanu Reeves. They looked so sincere.
In the caption of the post, Sharon wrote the following words to show her passion for Keanu Reeves, "Just a little Saturday daydream. #itsoktobejealous #keanureeves."
Their pose attracted great interest from those fan of Keanu Reeves and Sharon Osbourne. While a fan named William writes, "I'm jealous of Keanu! That guy is something to aspire to. Not as an actor or a musician but, just as a person," another fan Uwu wrote, "Nice one Sharon! Keep up the good work."
As many of you metalheads who are also love to play games might know, Keanu Reeves is working on a new project called Cyberpunk 2077, which is an upcoming action role-playing video game developed and published by CD Projekt.
You can find their photo below.