Dave Mustaine Shares Thrilling Words On The Current Megadeth Lineup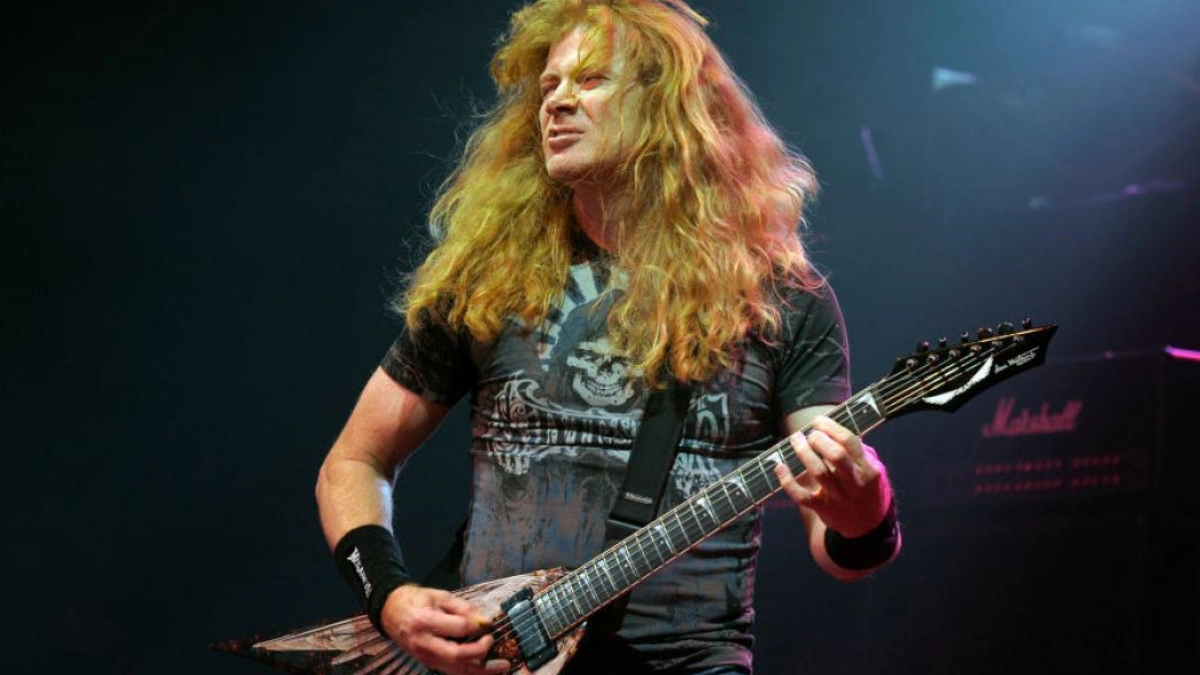 In his new appearance on the internet, Dave Mustaine praised the current Megadeth lineup, saying that the lineup is "the best-playing lineup that we've had for a long time."
Megadeth has been moving forward without the band's original bassist David Ellefson since May 2021, after the band decided to part ways with the musician following the rumors that rose on the internet that he groomed an underage girl. At the time, Dave Mustaine admitted it was hard to dismiss Ellefson from the band, but it had to be done because of their future.
However, recently, Dave Mustaine shared heartwarming words for his band's current lineup while he was discussing their upcoming one-off global livestream, They Only Come Out At Night, which will be streamed worldwide from Budokan in Tokyo, Japan, on February 27, 2023, at 6 p.m. Tokyo time (JST). Touching on the drummer Dirk Verbeuren, the guitarist Kiko Loureiro, and the bassist James LoMenzo, Mustaine said this Megadeth had been the best they have had for a long time.
"Well, we haven't been to Japan for a while, and we obviously proudly are boasting a new lineup. And fans in Japan, they all know Dirk and Kiko. And they know James too; James has been over there with a multitude of different performers. So it's not gonna be like any of us are gonna go and say, 'Hey, look, we're gonna surprise you.' But I think the sum of the parts… this is probably the best-playing lineup that we've had for a long time."
Dave Mustaine Explains Why This Megadeth Lineup Is The Best
Dave then explained why the current Megadeth lineup is the best. According to him, playing other players' work was challenging, but the current lineup has been doing it well.
"Usually when you're out with a new record, the person who's in the band is able to play those songs because they recorded them, but it's kind of hit-or-miss with the other material, 'cause it's not theirs. They're doing the best that they can to kind of comprehend it, and then sometimes they just don't feel like it. I know there's times I've done cover songs of other people, and when it's time to do the solo, if I make a mistake, it's a new solo."
As you remember, in October 2021, Megadeth's leader appeared on Cameo to praise the current guitarist Kiko Loureiro and the previous one, Marty Friedman, touching on his solo on Tornado Of Souls. He said they were hard to find.
"Hey, John, it's Dave Mustaine from Megadeth," the musician opens the video.
"Hey, I got your question about Marty's solo in 'Tornado Of Souls'. And… What did I think about it when I first heard it? I loved it.
"But — you've gotta remember these songs were played before, and Chris Poland had played on those. I'd have to listen back to Chris's solo to see how much of his performance had influenced Marty's solo.
"I guess I should say a little bit about Marty, too, and his performance, when you said that you thought it was like Picasso," he continues.
"There's a lot of players out in the world that play like Marty. They're hard to find. If you're in a band and you're looking for someone like Marty Friedman, you'll see how hard it is by how long it took me to find Kiko.
"The other players I've had were great in between Marty, and I say that with all respect, but there's very few guys out there like Marty and Kiko."