Duff McKagan Claims Guns N' Roses Or Metallica Owes Its Existence To Early Punk Scene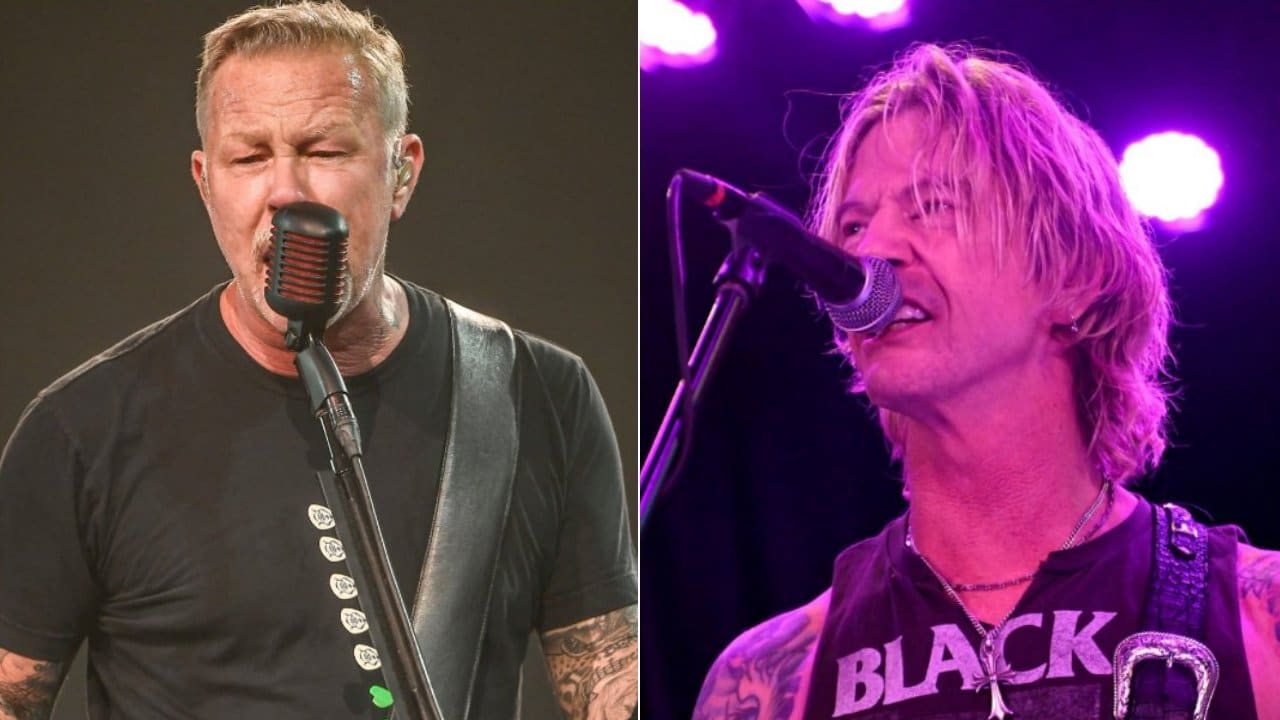 Guns N' Roses bassist Duff McKagan has opened up about the early punk scene's effect on the bands and said that bands like Metallica, Foo Fighters, Nirvana, and even his band Guns N' Roses and more owe their experiences and existence to it.
Duff McKagan achieved worldwide success as a bassist of the rock band Guns N' Roses. Helping the band's gain its international fame, he contributed to the band's five studio albums out of six, as he did not appear in the latest album Chinese Democracy. He has been rocking his fans with Guns N' Roses since 1985, except for his parting ways from the band between 1997 and 2016.
In the rock and metal music genre, numerous successful bands proved themselves with their extraordinary stage performances, a huge number of album sales, and unique album releases. Guns N' Roses, Metallica, Foo Fighters, Ramones, and Sex Pistols are some of those bands that have an immense fan base. The award-winning bands are carrying the rock and metal genres since their existence in music.
When we focused on Metallica, the 1981-formed heavy metal band is still one of the highest-selling metal bands ever since the year it was formed. Selling more than 150 million albums all over the world, the band has 9 different Grammy Awards from 23 nominations. Inducting into the Rock and Roll Hall of Fame back in 2009, the band's last six studio albums debuted at number one on the Billboard 200 list.
However, Stage Right Secrets talked with Duff McKagan when the musician attended the Pistol premiere, which was the premiere of a six-episode limited series about the Sex Pistols guitarist Steve Jones. At first, the bassist mentioned how the legendary Sex Pistols guitarist attacked the guitar.
"I didn't learn to play their music at all, like 'Bodies' or anything," Duff says. "Later on I learned the songs. But it was just kind of the way that Jonesy attacks the guitar. And I just picked up a guitar and started learning all that. And I then I figured out Johnny Thunders before that, and that's where he was taking it from. It was like music school.
"And then Paul Cook is kind of the beginning of modern rock and roll drumming; it all goes back to Paul. I'm a bass player, I'm a rhythm section guy, so Paul is the engine that informed rock and roll, from '77 on.
"Learning their songs wasn't really the important thing; it was just listening and taking it all in and then forming your own band and going."
Duff McKagan Claims There Would Be No Metallica Without Punk Scene
Duff McKagan then said that there would be no Metallica or his band Guns N' Roses without an early punk scene. Praising Ramones and Sex Pistols by saying that they were the genesis of everything, McKagan took fans back to the late '70s and early '80s.
"I was in the punk scene coming up," he continues. "It was a time when it was all about individuals and individuality and being a freak or whatever, an outsider, and there was a little scene for you. There was a little gig down the street somewhere or downtown that you could go to and it was all ages.
"Then some international bands started to come through — The Clast came through in '79, and there was like a hundred people there. 999 came and The Jam came and The Specials came and The Polish came.
"And then U.S. bands started… Of course we saw the Ramones— everybody saw the Ramones. You can't say The Sex Pistols, really, without saying the Ramones. It's the first two; it's the genesis of the whole thing.
"The punk scene back then and what The Pistols helped generate was such a truly special thing. There wouldn't be a Guns N' Roses, there wouldn't be Metallica, Nine Inch Nails, Nirvana… You can just keep going on. Foo Fighters… There wouldn't have been any of that without [the early punk scene]."
A few days ago, Metallica drummer Lars Ulrich spoke about the band's future. Saying that it will be exciting spending the next summer in Europe, Lars Ulrich admitted that Metallica is excited for the next days.
"Next weekend we've got the BottleRock festival up here in Northern California [May 27 and 28] and then straight across the country to Boston Calling on Sunday and then the week after that we head to Europe and do almost a month worth of festivals and shenanigans," he said. "The best time to tour in Europe is definitely June and July — everybody's out and it's light and it's warm and people are out and about and just going to festivals and celebrating music and summer and the whole thing."
"Obviously, just to get out of the house and get amongst it again is a huge thing. So we're very excited about the summer. Like I said, the three weeks down in South America were incredible. We're getting deeper and deeper into… I think we played over 30 songs across the shows down in South America.
"So we'll keep getting deeper into the records and finding nuttier songs to play into the catalog and so on. So it's fun. I'm happy to be out there."