Bruce Dickinson Reveals How He Felt When He Rejoined Iron Maiden In 1998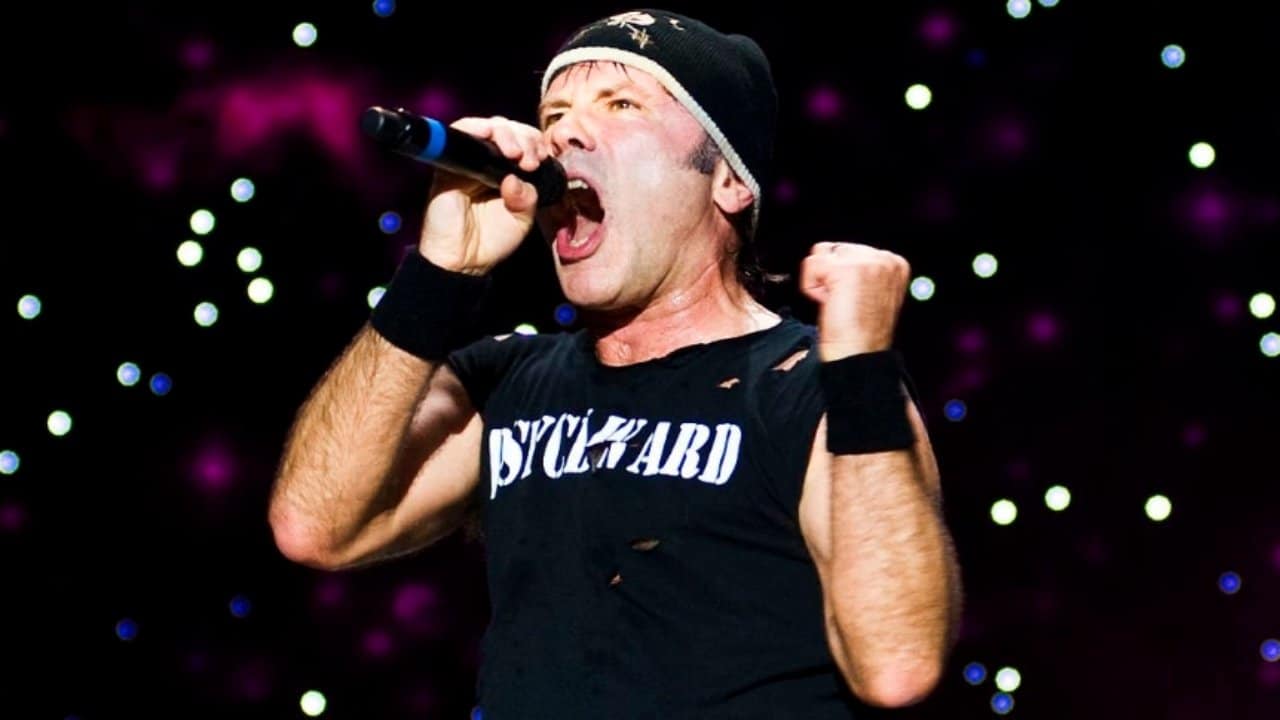 Bruce Dickinson was a special guest on the 300th issue of Classic Rock magazine. In the interview, Bruce Dickinson discussed rejoining Iron Maiden back in 1998 and revealed how he felt when they reunited again.
Considered one of the most powerful voices in the heavy metal, Bruce Dickinson has been the lead vocalist of Iron Maiden since 1981, except for his six-year hiatus with them between 1993 and 1999, the time he was replaced by Blaze Bayley. Gaining international fame as a member of Maiden, Dickinson contributed to the band's 13 studio albums out of 17. Debuted with Iron Maiden's highest-selling album, The Number Of The Beast, Dickinson's latest effort with them was 2021's Senjutsu.
Out of his journey with Maiden, Bruce Dickinson has a huge solo career, as he grew while he was not a member of Iron Maiden. When the singer released his first-ever solo effort in 1990, named Tattooed Millionaire, he added four more albums to his catalog from 1994 to 1998. He released his latest solo album in 2005, named Tyranny Of Souls, and since then, he has been continuing his successful musical career.
When we go back to 1998, there was a career-changing decision for Bruce Dickinson about rejoining Iron Maiden. Asked if rejoining Iron Maiden was a tough decision to make at the time, Dickinson explained why he reunited with them. According to him, his friends told him that the world needed Iron Maiden with Bruce Dickinson.
"I think the first I heard of it was from Merck Mercuriadis, who was working with [Maiden management] Sanctuary Music," Dickinson explains. "I discussed it with Roy [Z] and the guys in the solo band. They told me: 'The world needs Maiden… go for it.'"
Bruce Dickinson Admits 'Iron Maiden Felt Fresh And Exciting' When He Rejoined
At the time when Bruce Dickinson reunited with Iron Maiden, the band was the issue's cover for the first time ever. When the interviewer asked what that reunion meant to him, Dickinson admitted that the band felt fresh and exciting. He also added that it was a good vibe.
"After we got back and wrote together again I was amazed how good it was," Dickinson answers. "Honestly, the band felt brand new, fresh and exciting. That's when I nailed my colours to the mast about how confident I was that this would be the best Maiden tour ever."
Elsewhere in the interview, the singer was asked about the feeling that new generation of fans were discovering Iron Maiden's legacy. Saying that the band's fans are like a plywood, Dickinson added that getting discovered by new fans is a perfect thing.
"I think of our fans like layers of plywood, in that we seem to grow another layer every year, which in turn adds to the previous layers and makes the overall even stronger," he continued. "So eventually you end up with a table which is ten feet thick, comprising fans who have been with us from the start, joined by younger fans who have maybe heard our music online or came to a live show with their parents, and they then start to go back and discover our catalogue and an album like Number Of The Beast is all new to them, which is great.
"The beauty of it being that we didn't lose any of our original fans, they've just been joined by a new generation, and we keep building that way."
It was not the first time Bruce Dickinson mentioned Iron Maiden fans as plywood. Back this late December, he interviewed with Tiny TV and shared his honest opinion on the band's fans. Revealing that there are fans whose first album was the band's sixteenth The Book Of Souls, Dickinson added that Iron Maiden has different fans from each generation.
"I can't speak for every individual Iron Maiden fan, obviously, and I can't imagine what each of them is individually thinking and what kind of nuance they get out of what we do. 'Cause I think people get different things out of different parts of what we do.
So some fans will really zone in on some bits. Some of the kind of rhythmic things that we do, some people will be big fans of that; some people will be big fans of Adrian's guitar; some people will be nuts about vocals and therefore they'll follow some of my solo stuff.
"You've got all kinds of shades of opinion, but they all congregate around a central core, which is, 'Yeah, it's Iron Maiden, stupid.' That's it.
"I would say that Iron Maiden fans are a little bit like plywood — we get a new layer every year, and they all just stick together, so eventually we get a table that's, like, ten feet thick," he continues.
"And people are going, 'How did you end up with a table ten feet thick?' I said, 'We just never lost a layer.'
"And, of course, we've got people that started in 1983, '84, and we've got people that started in the year 2000, 2005, 2015 — generations and generations.
"People whose first album was 'The Book Of Souls'. And then they went, 'Ah, I like this band. 'The Book Of Souls'. Cool. Yeah, yeah, yeah.' 'Oh my God.
"They did another bunch of albums. What's this thing? 'The Number Of The Beast'. I never heard about that. Oh, this is cool.' And you go back and you get a chance to rediscover all the discography."