Michael Anthony Reveals Regretting Van Halen Album With Extreme Vocalist: "It Could Have Been A Lot Better"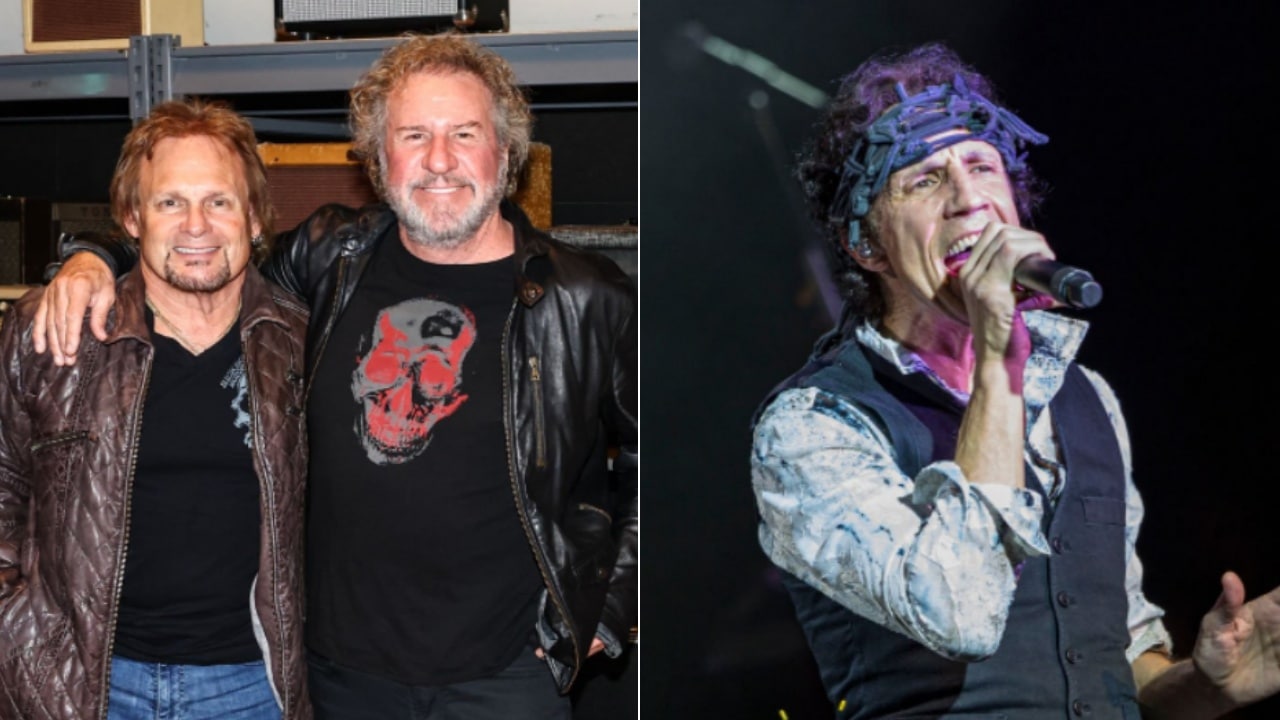 In his last appearance on The Mitch Lafon and Jeremy White Show, Van Halen bassist Michael Anthony explained why Van Halen has worked with different producers on most albums. The veteran bassist also gave rare details about the recording process of the band's Van Halen III album, with Gary Cherone as the lead vocalist.
First of all, we must admit that Van Halen is divided into two separate periods, the David Lee Roth era and the Sammy Hagar era. Among these two great vocalists, which is still being discussed which are better, Sammy Hagar's first album with the band 5150, is the main reason for this comparison, and although it received positive feedback from the metal community, it was criticized by some fans as a commercially made album.
The album, 5150, which was certified 6x platinum by the RIAA and ranked #1 on the Billboard 200, is the band's first album without Ted Templeman in the production chair. Van Halen worked with many different producers in the following period, and this situation created a question mark in people's minds.
Anyway, in a new interview with The Mitch Lafon and Jeremy White Show, Michael Anthony talked about his Van Halen days and responded to the accusations that the albums were made for commercial purposes by fans.
"It wasn't so much start writing hits as much as just 'Keep writing, keep writing, put another album, put another album, go on tour, write, tour, record, tour…' And I don't know how many years we did that," he said.
"We would actually hit the road, pretty much before the album even came out, and then we would get back home, and everybody would want a break, and they were like, 'Well, when are you guys going back into the studio?' But it wasn't until the later albums where we really took the reins. We always work with producers, work with everybody. Obviously from Ted Templeman to Mick Jones [Foreigner guitarist]."
"And the reason we did that was that we wanted to see another producer look at the band, and how they would perceive the band and record us. Nothing more than that, nothing like 'Well, we gotta bring Mick so we can get some hits.' It was never like that. It was always just because we wanted to try something new. it's what Eddie was always doing with his guitars.
"I mean, I've seen him take some of the most priceless guitars that a guitar player would have, and he'd make a lot of these guitarists cry when they'd see some of the stuff he would do, 'What are you doing Edd?' 'I'm just seeing if I open the hole up this pickup a little bit more, I can put this in here.' 'Oh, but that's a frickin Gibson ES-335 It's worth bla, bla,' he goes, 'Ehhh,' [laughs]"
"But yeah, we were always always like that. We never succumb to trying to write hits or whatever. It's kind of like, like I said, you got to please yourself before you please everybody else. We never had that 'Let's sell out.' Now, people thought we were a little bit more commercial sounding, or a lot more or whatever, but it's a natural evolution of the band."
Michael Anthony Says 'It Was Just the Craziest Thing That Van Halen Had Ever Done'
Continuing his words, Michael Anthony talks about his last album with the band, Van Halen III. Stating that the group was going through a difficult period at that time, Michael underlines the role changes in the group while saying that there are only a few songs that he felt as a group.
"And just getting back really quick when you were talking about Gary Cherone being in the band, that you liked that," he continues. "I don't even go into the recording process on that album, because that album just took us frickin' everywhere. Alex Van Halen was going through divorce at that time, and Edd played drums on some of this. I mean, it was just the craziest thing that the band had ever done. He played bass on some of it as well. There was some stuff that our producer that was… I don't even like to talk about it.
"There were only a couple songs on that whole album that we, as an actual band, played together in the studio, when we were recording. It's sad, because it could have been a lot better. Going on that tour was a breath of fresh air. Gary wanted to play the new Van Halen, the old Van Halen, all of it. And we were playing some of the earlier Van Halen stuff that we hadn't played in years that you will never hear."
Back in April 22, Sammy Hagar, who was inducted into the Rock and Roll Hall of Fame with Van Halen, shared with his fans how this wonderful story began. In an interview with In Search of Excellence, Hagar talked about how things went with Eddie Van Halen in joining the band.
"Eddie Van Halen says to Claudio, 'Oh,' Claudio says, 'Oh, that car belongs to Sammy Hagar, you should call him, get him in your band,'" Hagar says. "Eddie goes, 'You got his phone number?' The guy says, 'Yeah,' and he sits right down in the office and calls me out of the blue. I just got home from a tour, been home two days after the VOA tour, maybe 120 shows.
"I was done, happy to be home, the best shape of my life though. I was like chiseled. He says, 'Dave quit. Why don't you come down and join our band?' I said, 'Oh man, I'm just getting off the road,' and I said, 'Give me a couple of days.' He said, 'Nah, come down tomorrow.' I said, 'When do you wanna do this?' He said, 'Come down tomorrow.' I said, 'You gotta give me a couple of days, man.'"
When Eddie Van Halen called Hagar, he had just completed the tour of his eighth studio album, VOA, and was back home to rest. Although Hagar said he needed a few days to rest, he could not resist because of Van Halen's persistence, and this is how the story that would last eleven years began.
"I just shaved my head," he continues. "I cut all my hair off because my hair was trash from sweating every night in the lights, and it was like a haystack on top of my head. So I cut it all off after most tours, and I thought, 'Man, I ain't gonna go around with like this.' He goes, 'Why don't you come out here to try to write songs. I got some ideas.'
As much as Hagar wanted to sing with Eddie Van Halen, he told his manager that he wasn't too keen on joining the band because of the problems the band had with the previous vocalist, David Lee Roth. Somehow, the negotiations ended positively and the story that would last eleven years began.
"So, he talked me into it," he says. "I called my manager and said, 'I'd love to play with Eddie, but man, I don't wanna be in that band.' I'm thinking about their image because of the previous singer. I'm going out. I'm not that kind of guy. Anyway, I went down with him. The rest is history, Van Halen."