Nancy Wilson Recalls Covering Stairway To Heaven In Front Of Led Zeppelin: "It Was Pretty Nerve-Wracking To Take A Really Deep Breath"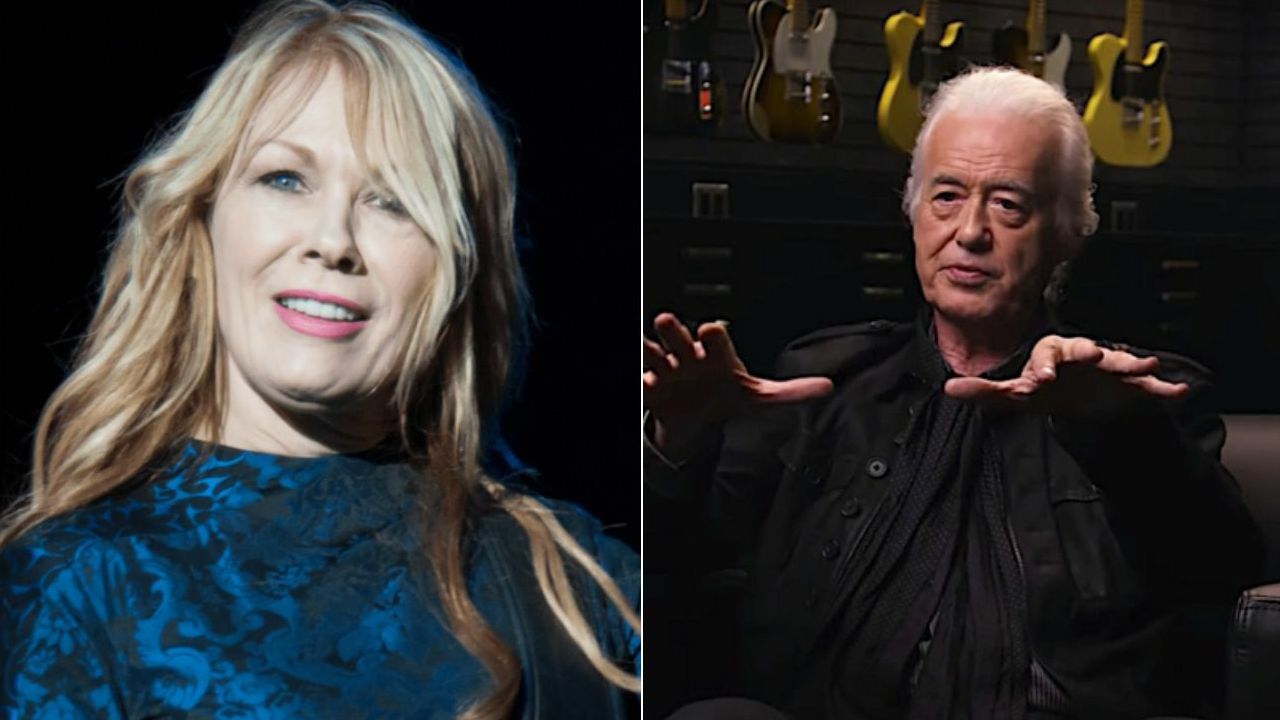 Nancy Wilson recalls her band Heart's covering Stairway To Heaven in front of Led Zeppelin.
Heart guitarist Nancy Wilson has taken her fans back to 2012 to recall her band's Led Zeppelin cover and mentioned the tough times she lived in front of Led Zeppelin while covering their classic Stairway To Heaven.
As some of you might remember, Led Zeppelin's Stairway To Heaven was covered by Ann and Nancy Wilson of Heart, along with Jason Bonham, as a tribute for Led Zeppelin on December 2, 2012 at Kennedy Center.
Recently, during an interviewing with The Mistress Carrie Podcast,the guitarist opened up about how she felt when she played Stairway To Heaven in front of Led Zeppelin. When the interviewer asked her if they were afraid to screw the performance, Wilson admitted that they were afraid at first. But later, they took a deep breath and performed the cover very well, according to her.
"Oh yeah, of course," she said. "It's like 'Yeah, no pressure, just the president, the first lady, a bunch of dignitaries, and Led Zeppelin [in the audience].'
"We had one rehearsal since we were on the road elsewhere, we flew in the night before the show, and had one rehearsal the night before the show.
"And it was really cold, my hands would freeze even at rehearsal, and so I'd mess it up a little bit. So the guys in the band were like, 'We can shadow you, don't worry, play along…'
"So I would have my hands warmed up, and I would play it, and I would be fine. It was pretty nerve-wracking to take a really deep breath, me and Ann [Wilson, vocals] and walk out there.
"We just took a deep breath, looking at each other, and just focus, focus, fucking focus, and don't rush, just be deliberate, you know how it goes, and here we go, and it worked."
Wilson Pays Tribute To Chris Cornell In A Special Way
Elsewhere in the interview, Wilson has paid her tribute to the late musician Chris Cornell. She said that it was very cool to get inducted into the Rock and Roll Hall of Fame by Chris Cornell. She also recalled his tragic passing and revealed that it brings tears to his eyes every time she remembered him.
"That was just so extremely cool," she states. "He's among the cool dudes of the Seattle scene and the Seattle explosion, and one of the best singers on the planet ever, kind of like a male version of Ann Wilson.
"But he was always kind of aloof, I thought, when we would be hanging out, he was always kind of withdrawn, and I thought maybe he was kind of…
"I don't know, a cool cat and just kind of not engaging – or maybe his nose was in the air a little bit.
"And when he wrote that beautiful introduction – induction speech – before he even did that, we did have an interview with him, and he was such a fan.
"He was admitting that he was such a fan of us that he could barely talk to us around Seattle, and so it made me love him even more because he was nervous about saying hi, and then he was inducting us with that incredible induction speech that was just gorgeously-crafted speech.
"I've seen it again a couple of times since, and it really brings tears to my eyes, especially after he departed us, which was really unnecessary and terrible."