Bruce Dickinson Recalls Pete Townshend's Remarkable Advice: "It Clicked For Me"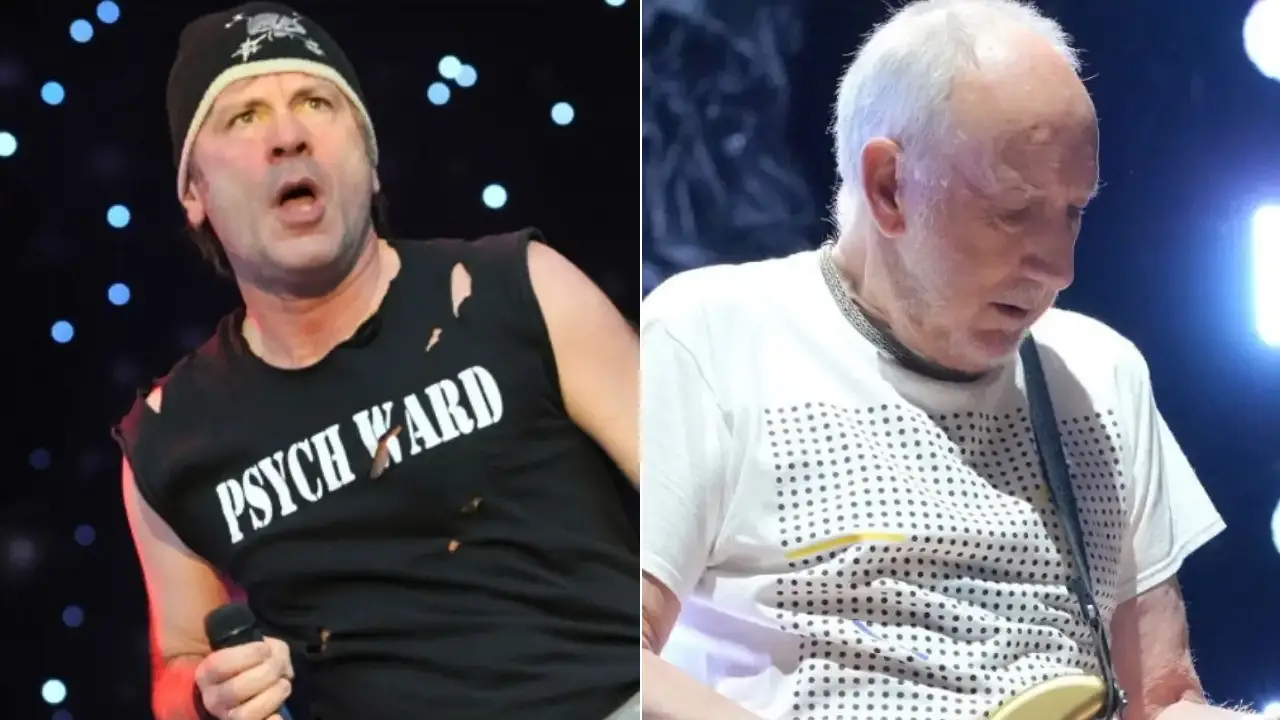 Iron Maiden singer Bruce Dickinson recalled the time Pete Townshend shared eye-opening advice for Iron Maiden members about girls who want to sleep with them. According to Dickinson, it was very remarkable for him.
Rocking out the heavy metal music since 1975, Iron Maiden has toured over ten times all our the world. While Iron Maiden was gaining worldwide fame slowly, their fanbase was also expanding. There were women who admired the band members as much as they fell in love with their music. But fortunately, Pete Townshend, who started music in 1962 and spent more than a decade compared to them, was more experienced than the members of Iron Maiden. He gave them eye-opening advice from his own experience.
Recently, during his appearance on the Psycho Schizo Espresso podcast, Bruce Dickinson opened up about the advice Pete Townshend gave them. At first, Dickinson talked about their early days, saying that they had girlfriends, which was okay for them. But there were bands who engaged in debauchery with their fans. That was wrong for Bruce Dickinson.
"We toured with bands who were like that, and they'd look at us like we were just weird," Dickinson says. "Yeah, obviously, we all had girlfriends, and sometimes you had girlfriends who were temporary girlfriends [Laughs]. But I don't like it when there's this undercurrent of abuse."
Bruce Dickinson Reveals Pete Townshend's Eye-Opening Advice
In the continuation, Bruce Dickinson touched on people who might have wanted to sleep with them because they were famous. At this point, he revealed what Pete Townshend said about manipulating people. According to Dickinson, it clicked him heavily.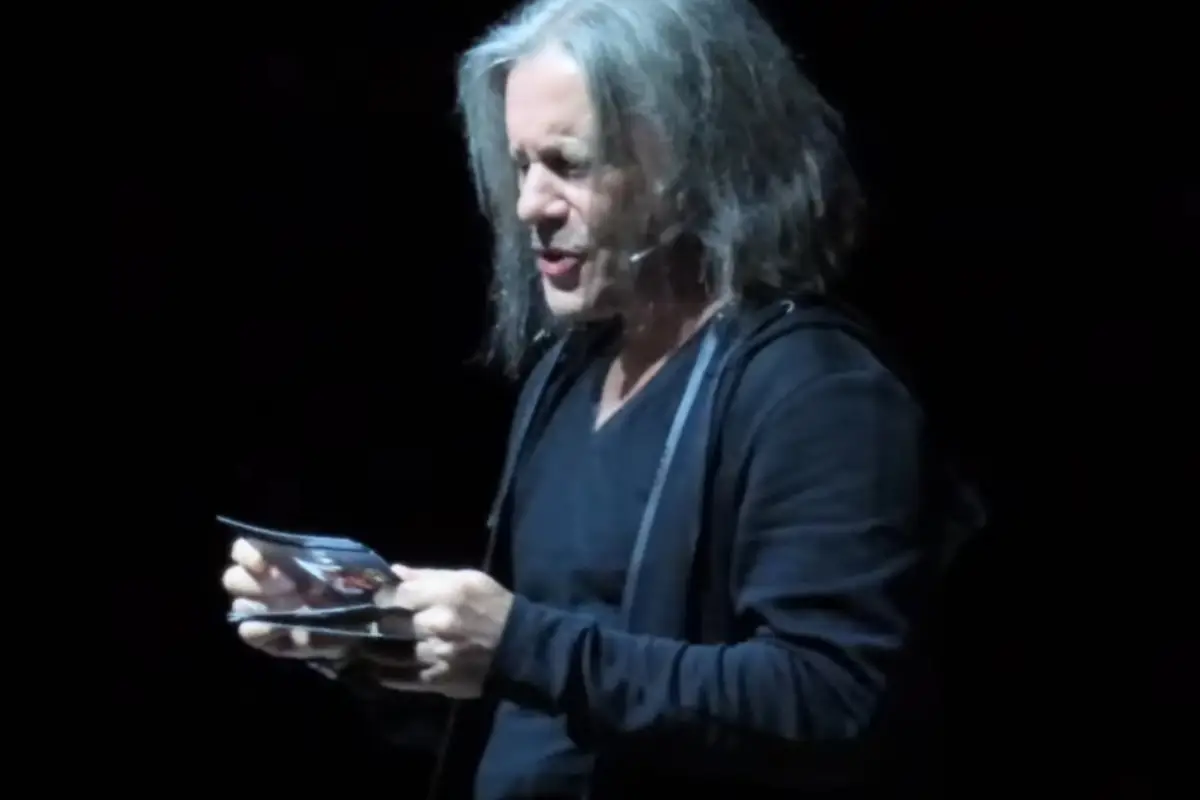 "It was Pete Townshend, who knows a bit about abuse, I think, because he underwent quite a lot of it, and he said – and it clicked for me – he said, 'The big moment is when you realize that you can manipulate people because of who you are.' Because when you first start out, you don't have any realization that people might want to sleep with you because you're onstage.
"You think they want to sleep with you because they want to sleep with you, because it might be nice and because they like you. And often that's true – it's often that it's true…"
Dickinson then implicitly talked about one-night stands: "And yes, there are some people that want you as a notch on the bedpost, just as some guys have that [same thing] with women, and, yeah, we've all been guilty of it, no doubt."
"But there comes a point, which is incredibly corrupting and corrosive, in which you suddenly go, 'Hang on a minute. You can actually kind of click your fingers and make things happen.' And that's a really scary moment, to realize that that power exists. And that's why the Harvey Weinsteins and all the rest of it, and the whole Hollywood thing…"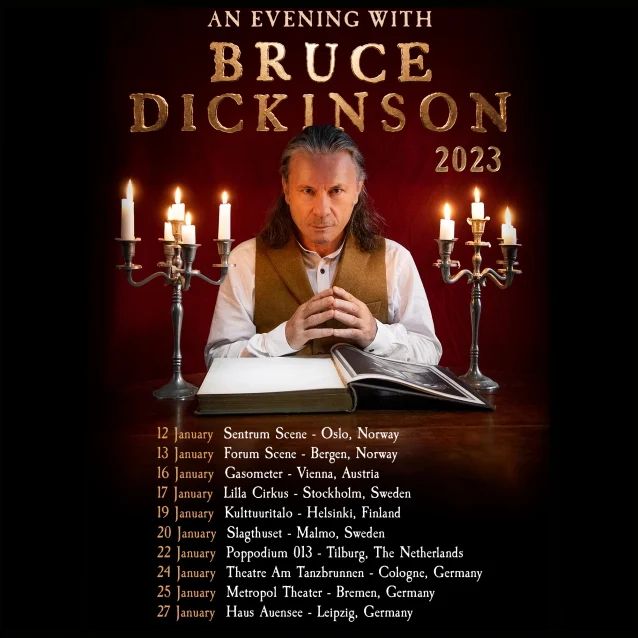 Bruce Dickinson will be getting on the road at the beginning of 2023 for his spoken-word performance named "An Evening With." You can find the recently-announced dates below. Tickets are officially going on sale on September 21.
Jan. 12 – Oslo, Norway @ Sentrum Scene
Jan. 13 – Bergen, Norway @ Forum Scene
Jan. 16 – Wien, Austria @ Gasometer
Jan. 17 – Stockholm, Sweden @ Lilla Cirkus
Jan. 19 – Helsinki, Finland @ Kulttuuritalo
Jan. 20 – Malmö, Sweden @ Slagthuset
Jan. 22 – Tilburg, Netherlands @ Poppodium 013
Jan. 24 – Archdioces Cologne, Germany @ Theatre Am Tanzbrunnen
Jan. 25 – Bremen, Germany @ Musical Theater Bremen
Jan. 27 – Leipzig, Germany @ Haus Auensee