Bill Ward Says 'The World Hated Black Sabbath' At The Beginning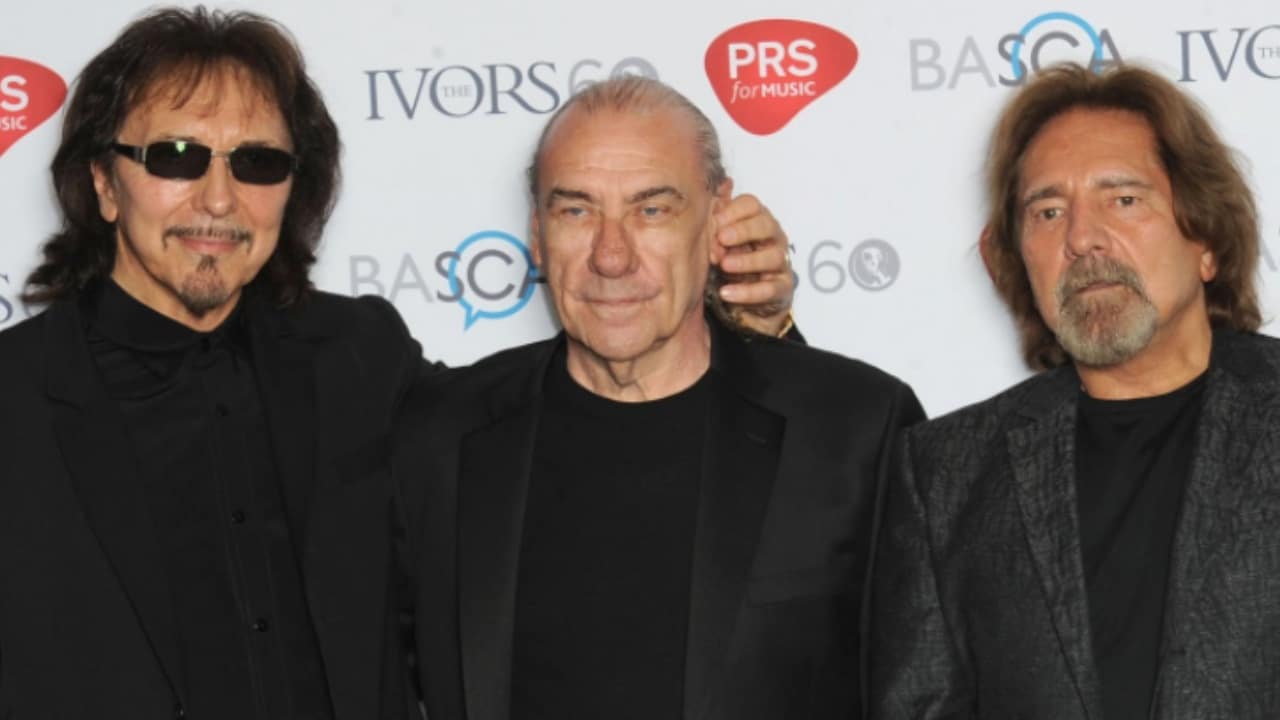 Legendary Black Sabbath drummer Bill Ward has appeared in the new issue of Classic Rock magazine. In an interview with Dave Everley, Ward reflected on the band's early days. Describing their stance on the stage as punk, Ward says the reason for this was the angry reaction to the evil that took place in the world at that time.
Considered the father of heavy metal, Black Sabbath was founded in the late 60s by its core lineup Tony Iommi on guitar, Ozzy Osbourne on vocals, Bill Ward on the drums, and Geezer Butler on bass. Despite receiving negative reviews from critics with their self-titled debut album Black Sabbath they released in the early 70s, the album had considerable commercial success.
Gaining international fame with the albums Paranoid, Master of Reality, Vol 4, and Sabbath Bloody Sabbath released in the 70s, Sabbath inspired many Heavy Metal bands. Black Sabbath has sold more than 70 million copies worldwide, with 19 albums released until 2013.
Anyway, in a brand new interview with Classic Rock Magazine, legendary drummer Bill Ward touched on Sabbath's early days. Ward admitted that they were crazy at the time.
"We played like punks on stage," Ward recalls. "The band was just fucking crazy. There was this force, all this resentment, and anger that was coming out. It came from what we thought was bullshit at the time: politics and war, and upbringing and people's ways of life."
Bill Ward Says 'It Was Black Sabbath Against the World'
Bill Ward says he knows everyone will hate them because they were different. On the other hand, he states that everything is the opposite in the band, they are of the same mind and each of them has great respect for the other.
"I came away knowing that we were different and that everybody would probably hate us," he continues. "And I was right. But at twenty-one I was unstoppable. I was in Black Sabbath, what did you expect?"
"It was us against the world. The camaraderie was amazing. We were always fucking around and cracking jokes at each other's expenses, but we respected each other's abilities and the friendships we had. We were all from the same place, same background; we had a common language."
Back in 2021, Black Sabbath leader Tony Iommi appeared on BBC Radio and opened up about Black Sabbath's vocal changes. Addressing Osbourne's departure and Dio's inception, Iommi claimed that Black Sabbath had a weird story.
"Yeah, the Sabbath story is a weird story," Iommi says. "Really, the number of times we had with Ozzy and he left, and he came back, and with Ronnie – he left and came back – Tony Martin left and came back, Bill left and came back, Geezer left for a little bit and came back… funny old round over the years."
Tony then continued by saying that Black Sabbath worked very hard when Dio joined them. According to Tony, working hard was what Black Sabbath wanted to do at the time. Admitting that looking for another singer when Ozzy left the band was frightening, Tony claimed that line-up changes were good for both Black Sabbath and Ozzy Osbourne.
"From Ozzy to Dio, when we had Dio, we realized we had to really work hard at it again, which was great at what we wanted to do," Tony continues. "We knew we could go out and do stadiums, big venues, and we sort of got used to it.
"When Ozzy went, and we had to find another singer, it was again almost exciting but frightening because then we had to prove ourselves again but bringing Ronnie in was a different move altogether."The songs became of different sound because of the way we were writing with Ozzy, we were writing differently with Ronnie.
"That worked, and it was good for us, and good for Ozzy as well because he had a solo career. And he went on to do great things."