Nita Strauss Plays Rock Because She 'Loves It, Not For Money'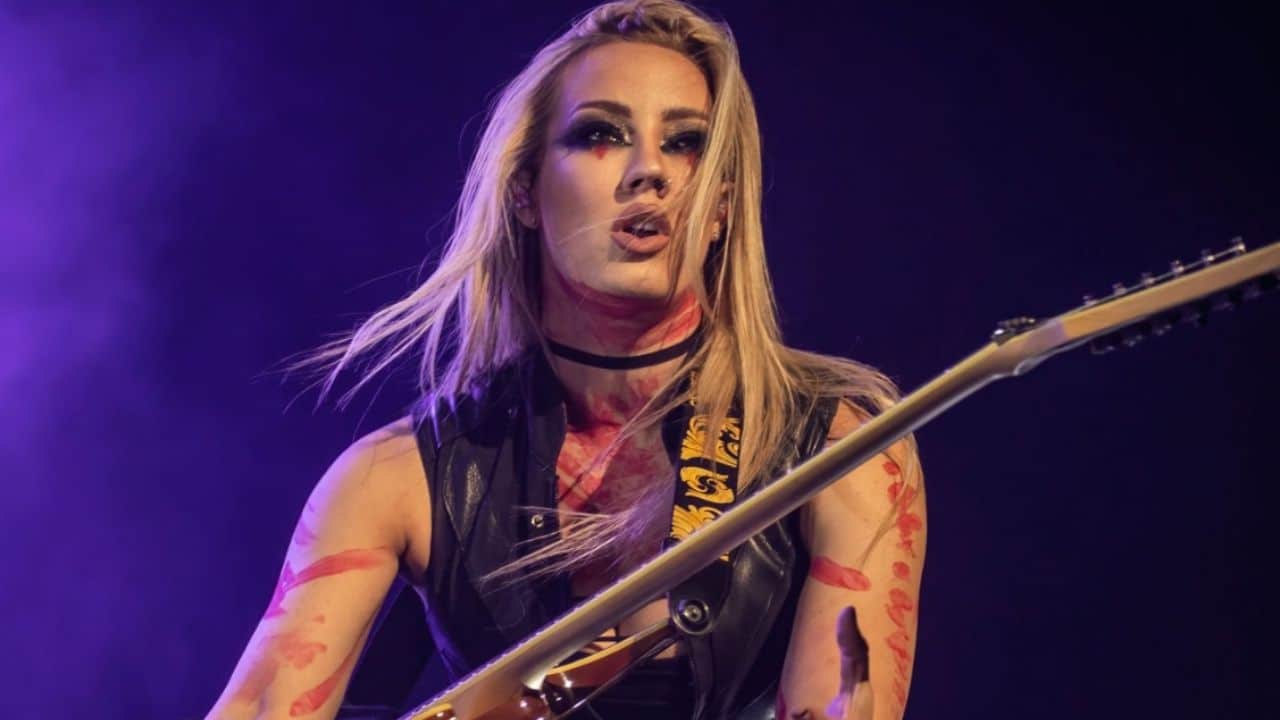 Former Alice Cooper and current Demi Lovato guitarist Nita Strauss discussed playing rock music, as well as commented on pop musician's turning to rock music.
Officially started playing professional music in 2003, Nita Strauss is a rock and roll musician who is best known for being a member of Alice Cooper from 2014 to 2022. Earlier in her career, the guitarist toured with her own band Lia-Fail to receive experience in music. She then joined several bands, such as The Iron Maidens, Femme Fatale, Consume the Fire, and Critical Hit. Her latest work before she joined Alice Cooper featured some shows with Los Angeles Kiss, as well as creating a solo career during this period.
This past July, after Strauss left her long-time band, Alice Cooper, she joined Demi Lovato's live band as her new live guitarist. The pop artist turned rocker aimed to play heavier track versions of her previous pop hits and to create something new and heavy stuff. As you might agree, she was not the first musician who turned to rock. In the past, the rapper Machine Gun Kelly made a switch to rock.
However, in her new interview with Revolver, Nita Strauss discussed other musician's turning their ways to rock. Expressing her excitement about people's paying more attention to rock music, Strauss admitted that she's playing rock music because she fell in love with it.
"How exciting to be a part of that? How cool? I've been in the rock world a long time," Nita says (via Guitar.com). "I've paid my dues, I've got my street cred', you guys know hopefully by now that I'm not in it for the money, I'm in it because I love it.
"How cool for me… and Demi, all of us, to get to be on the ground floor of what could be this huge surge of rock music coming to the forefront. Bringing live guitars, real drums, real musicianship back to the forefront of mainstream music – who wouldn't want that to happen?"
Nita Strauss Sends Respects For Demi Lovato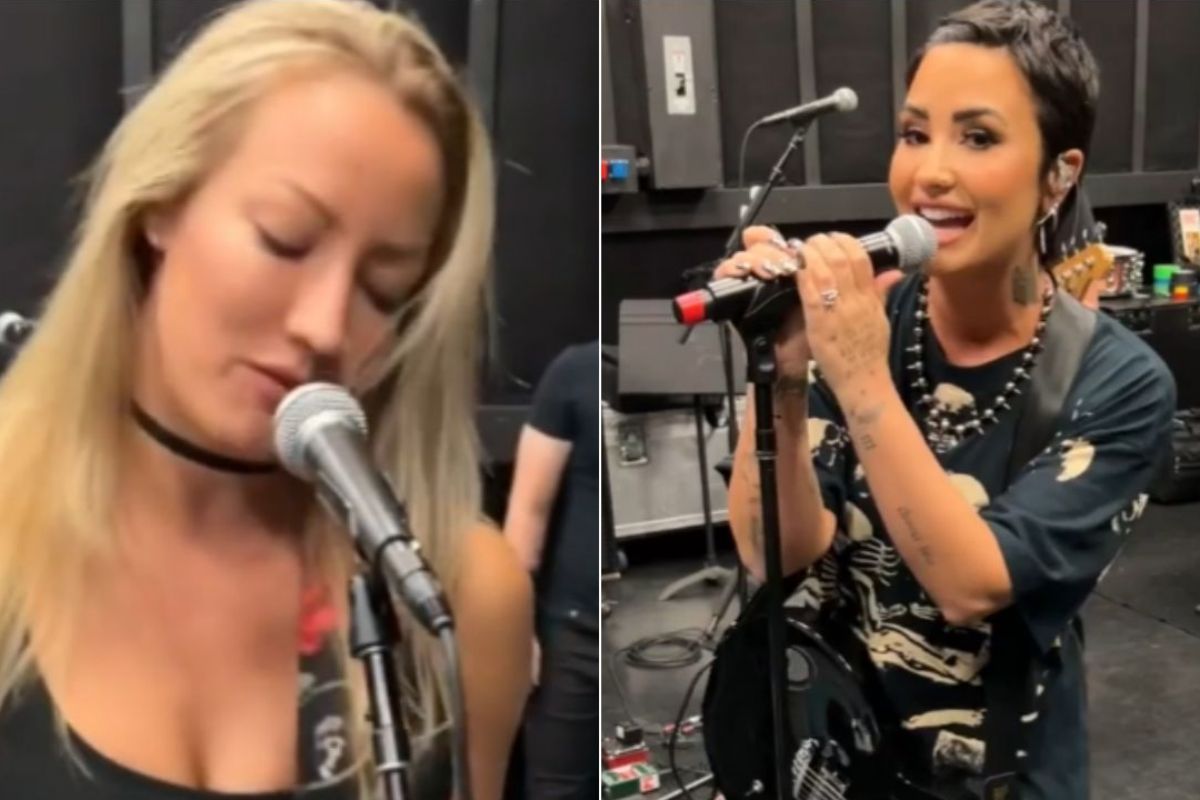 In the continuation, the musician respected her bandmate, Demi Lovato, saying that she has had a passion for rock music that has been there for some time.
"This is not a situation where a label is saying, 'hey, you know what I think would sell some records? If you completely change the sound that made you as huge as you are and start playing rock.'
"If you ever listen to Demi do interviews and [they] ask about some of her favourite bands, she's talking about Job For A Cowboy and Maylene And The Sons Of Disaster, this is not the talk of somebody who's been told to say what their favourite bands are."
Back in November 2021, Nita Strauss shared her thoughts on using sexuality to promote her music during her interview with 95.5 KLOS. In the interview, she also discussed women's role in the music world, stating that it's important to embrace femininity as a musician.
"I think it's important to embrace who you are as a woman, especially in this industry, but in any industry," Nita says. "And I spent a long time trying to figure out where my role was in all that.
"And I've gone down both sides of the spectrum. I've done stuff that I was, like, 'You know what? I feel like I don't need to put myself out there that much.'
"And then I've gone the opposite direction and, like, 'I need to be more covered up and be taken more seriously and not wear makeup and not feel pretty and wear a men's size large shirt and just go and be known as a guitar player.' And that's not who I am either.
"I think you just have to be true to yourself. I think it's important to be a woman and embrace your femininity. And some women are ready to go out there and be sexy — be a sexy woman out there, badass, doing what you love to do — and there are some that don't wanna embrace that part and don't wanna have that, and that's fine too.
"I think the most important thing is to be authentic."