Nita Strauss Reveals How Alice Cooper Encouraged Her To Join Demi Lovato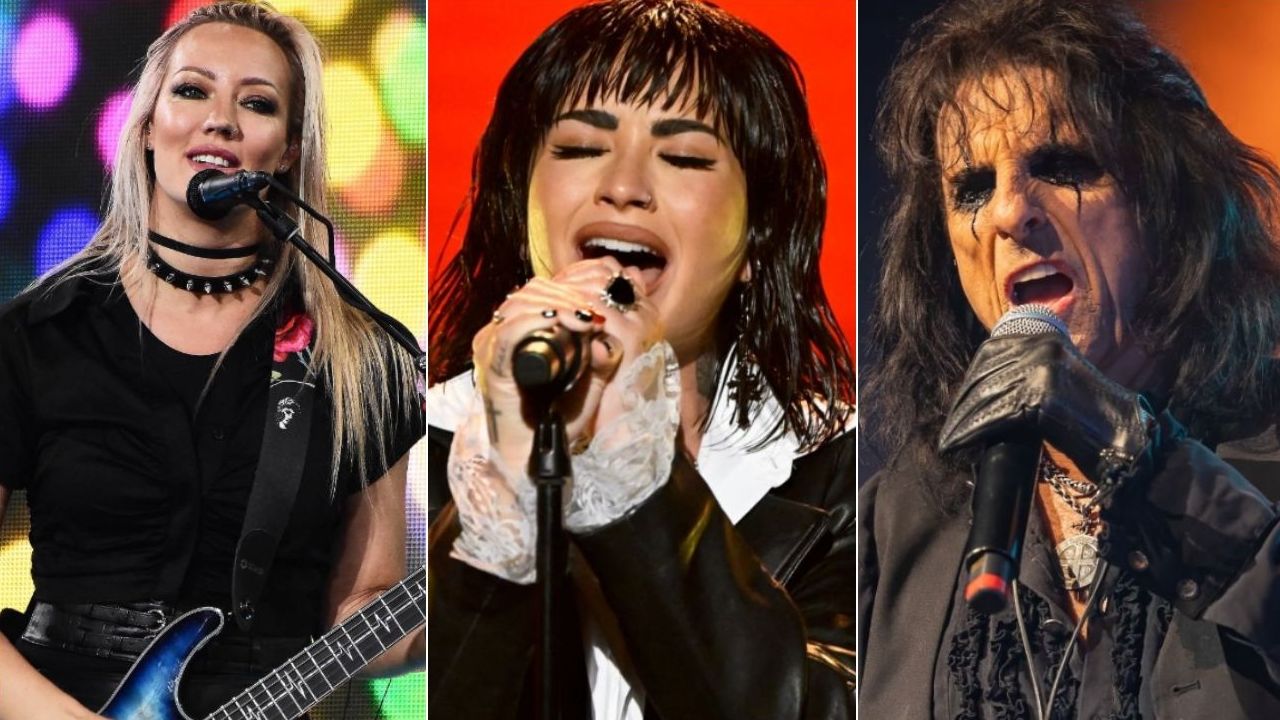 In a new interview with Metal Injection, Nita Strauss recalled the time she first got the offer to join Demi Lovato, mentioning how Alice Cooper reacted to her ask to leave the band to join the pop star.
Nita Strauss first started playing with Alice Cooper back in 2014 when she was hired to replace then-guitarist Orianthi. Until 2022, she rocked the stage alongside Alice Cooper and his crew and amazed the audience with her energetic, unique, and powerful style. Having gained a lot of experience in her 8-year career with Cooper, Nita even shook the market with her debut album Controlled Chaos in 2018.
This past July, Nita Strauss announced that she's taking a break from her career with Alice Cooper and has been left out of the band's upcoming spring tour. Shortly after she announced her departure from Cooper, she excited people by announcing that she joined Demi Lovato's backing band as a touring guitarist. On July 14, she made her live debut alongside Demi Lovato at Jimmy Kimmel Live! show, performing Substance.
Recently, she opened up about Alice Cooper's first reaction to her asking to join Demi Lovato's backing band. Saying that she visited Cooper in his hotel room, Strauss stated that Cooper encouraged her to join Lovato. She also said that there was no negativeness between them, adding no one got fired from anywhere.
"I wouldn't even say nerve-racking, because… I mean, it was a big decision, of course, but it definitely wasn't as dramatic as it has seemed online, if that makes sense," she says.
"We had just started the U.K. tour when I got the offer to come and play with Demi. And I just went into Coop's room — I went to his hotel room and I talked with him and his wife. And I said, 'Look, I have this opportunity.' He asked, 'Would it conflict with anything on this tour?' I said, 'No, but it would conflict with the fall dates, so I'd have to step back from the fall tour.' And he said, 'Go and do it.' He gave his blessing. He gave me a big hug and said, 'Go and have fun. Shine your light, and let us know what next year looks like and we'll work it out.'
"So it was a lovely and loving conversation — no big blowup; no drama; no one got fired; no one stormed out. And I took a step back and I'm trying something different. And we'll see what happens in the future."
Back this past August, Nita Strauss sent her respects for her new touring mate Demi Lovato. Detailing that she plays rock music because she loves it, unlike making money, the guitarist added that Demi Lovato has had a passion for rock music that has been there for some time.
"How exciting to be a part of that? How cool? I've been in the rock world a long time," Nita told Revolver. "I've paid my dues, I've got my street cred', you guys know hopefully by now that I'm not in it for the money, I'm in it because I love it.
"How cool for me… and Demi, all of us, to get to be on the ground floor of what could be this huge surge of rock music coming to the forefront. Bringing live guitars, real drums, real musicianship back to the forefront of mainstream music – who wouldn't want that to happen?"
"This is not a situation where a label is saying, 'hey, you know what I think would sell some records? If you completely change the sound that made you as huge as you are and start playing rock.'
"If you ever listen to Demi do interviews and [they] ask about some of her favourite bands, she's talking about Job For A Cowboy and Maylene And The Sons Of Disaster, this is not the talk of somebody who's been told to say what their favourite bands are."