Rockers Sends New Year Messages For Fans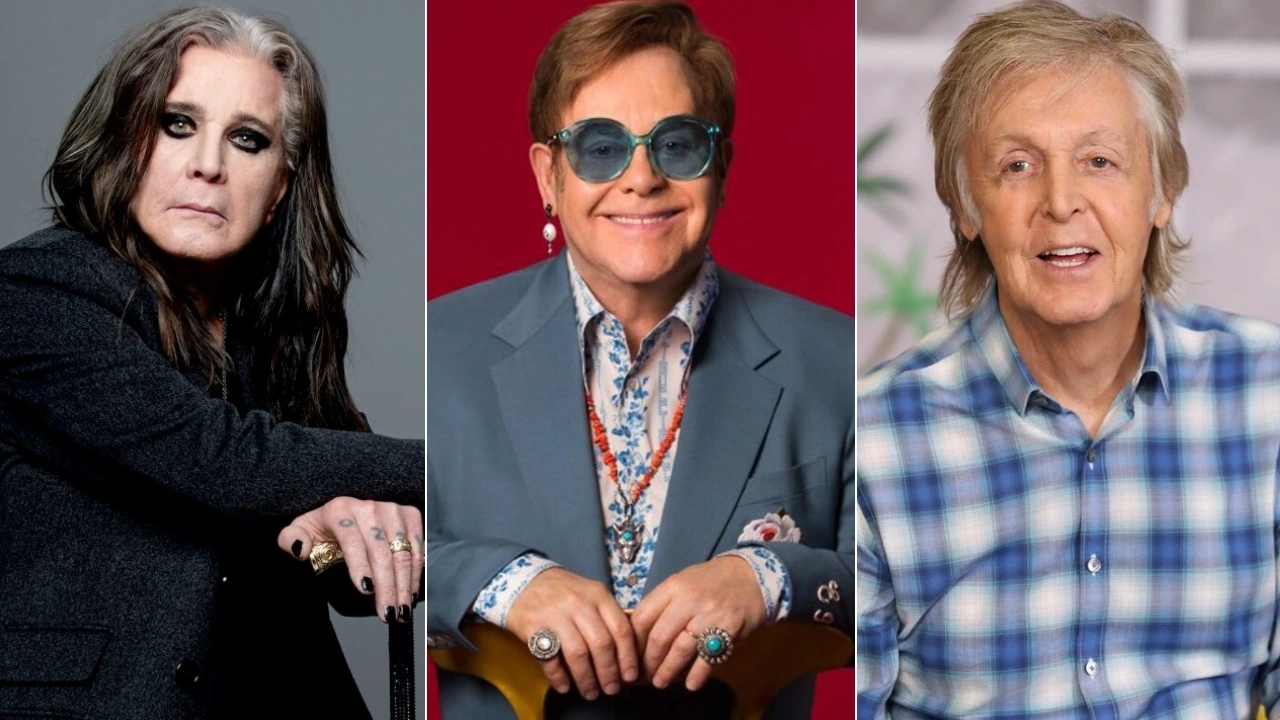 2022 is behind us with its bittersweet. The exciting days are waiting for us for 2023; there are new dates for Pantera, and Metallica has announced a new album and is heading out for 2023. These are just a few!
While saying goodbye to 2022, groups and artists shared hopeful words for 2023 through their social media pages. While some welcomed the new year with their family, others were with a group of friends. Well, let's see celebrities' 2023 messages for their fans.
Rockers' 'New Year' Messages For Fans
Black Sabbath
Black Sabbath updated its social media accounts, only saying three words, "Happy New Year!" They shared a photo of the band's classic lineup, featuring Tony Iommi, Bill Ward, Ozzy Osbourne, and Geezer Butler.
Mötley Crüe
The heavy metal band Mötley Crüe was also some of those celebrities who wished a good year for its fans. They welcomed the new year with their own style.
"Happy Crüe Year to all our #Crüeheads around the world," Mötley Crüe writes, adding hashtags, "#mötleycrüe #HappyCrüeYear."
Jon Bon Jovi
The American music legend Jon Bon Jovi, who has been there since 1975, updated his social media account with a photo taken from the recording process of his hit, Blaze of Glory. In the photo, he was laughing while looking at the camera, and there was a helicopter behind him.
"How the years fly by," the artist captioned, adding, "Happy New Year everybody."
Ozzy Osbourne
The Prince Of Darkness, known as Ozzy Osbourne, captioned only three words, saying: "Happy New Year!" On his Instagram, he also shared a photo of himself. He was Ozzy Osbourne, and of course he celebrated the new year with his own style.
Mick Jagger
The Rolling Stones singer Mick Jagger was in Brazil while he was welcoming the new year. He shared a photo of himself, including three dancers. They were all smiling and looking happy for 2023.
"Happy new year," Mick Jagger captioned.
Ronnie James Dio
The late heavy metal legend Ronnie James Dio was there with a glass of wine. He was smiling, as always.
The following message sent through the late musician's social media page: "Wishing you…. a very Happy New Year."
Pink Floyd
The rock pioneer Pink Floyd sent a new year message with a photo featuring the band's two legend, David Gilmour and Nick Mason. In the photo, the two legends were sitting side by side and looking towards the camera.
Sending their messages, they wished positive vibes, saying: "A Happy New Year to you all, with the hope for a peaceful and positive 2023."
Queen
Queen sent a simple message for its fans, saying: "Happy New Year to all our incredible fans across the world!" There was a photo of the band members taken from the official music video of Breakthru.
Mikkey Dee
Motörhead guitarist Mikkey Dee sent a photo of himself while he was in a suit. Sending positive messages to fans, the guitarist wished the new year would be "fantastic."
"Happy New Year to all of you," he captioned.
"I am in Berlin with the family and will hit the stage 23:39 to 23:57 with Scorpions at Brandenburg Gate. This will be a celebration to remember and the show will air on German TV ZDF.
"Let's have a safe and fantastic 2023."
Lars Ulrich
Metallica drummer Lars Ulrich's new year message was a little bit touching. He sent a photo of his hand where he made a rock hand sign. Thanking the band's fans, he was grateful for playing live shows in 2022.
"Thank you to each and everyone of you for an incredible year," Lars says. "We were finally able to connect in venues across the world, and thru the magic of live music and shared concert experiences, we all became one big crazy, nutty 'Tallica family once again!! Much love."
KISS
KISS's birthday message was a little bit different than the others. They wrote a piece of words for its fans and wished them a healthy year. They also showed off their fans' gratitude for their support for over 49 years.
"We wish you all a healthy and happy New Year and look forward to seeing you in 2023," KISS says.
"It's been an honor and privilege these past 49 years to play for you and we're not done yet. We're humbled by the sheer enormity of this army, of this tribe and so The End Of The Road stretches far.
"The deep love we have for you cannot be put into words. You have given us a lifetime of memories. Here's to you, the greatest fans in the world."
Paul McCartney
Sir Paul McCartney, came to world prominence during the early 1960s with his tenure with The Beatles but then embarked on a successful solo career, wished a great year for his fans.
"Happy New Year to everyone in the world," McCartney captioned.
Def Leppard
Def Leppard was one of those who sent a New Year message to the world. They shared a photo of the band where they were on stage.
"Here's to a ROCKIN' 2023 – we can't wait to see you all on the road this year," they said.
Tommy Lee
Motley Crue drummer Tommy Lee is one of the craziest musicians in the rock scene. He celebrated the day in his own way, saying: "Hey guys! Nobody cares about your New Year's resolutions that you're now gonna stick to… and enough with the year end bullshit wrap ups! Happy New Year."
Disturbed
The band shared a short video through its social media pages. In the video, the band's frontman David Draiman was there to say: "Happy New Year, Disturbed ones. We have a lot in the store for 2023, and look forward to seeing you out there on the road."
Guns N' Roses
Here's what Guns N' Roses shared for 2023:
Corey Taylor
Slipknot singer Corey Taylor was with his wife, Alicia Dove Taylor, for the New Year's Eve. They shared a video of themselves, where they kissed each other.
"My New Years Kiss. Mi Esposa Roja Happy New Year, Starmate," Corey writes on the caption of the post.
Elton John
Elton John shared a video for those who follow him, captioning: "Happy New Year wishes to all my fans, as we enter the final year of my Farewell Yellow Brick Road Tour."