David Ellefson Reveals The Most Difficult Megadeth Song To Play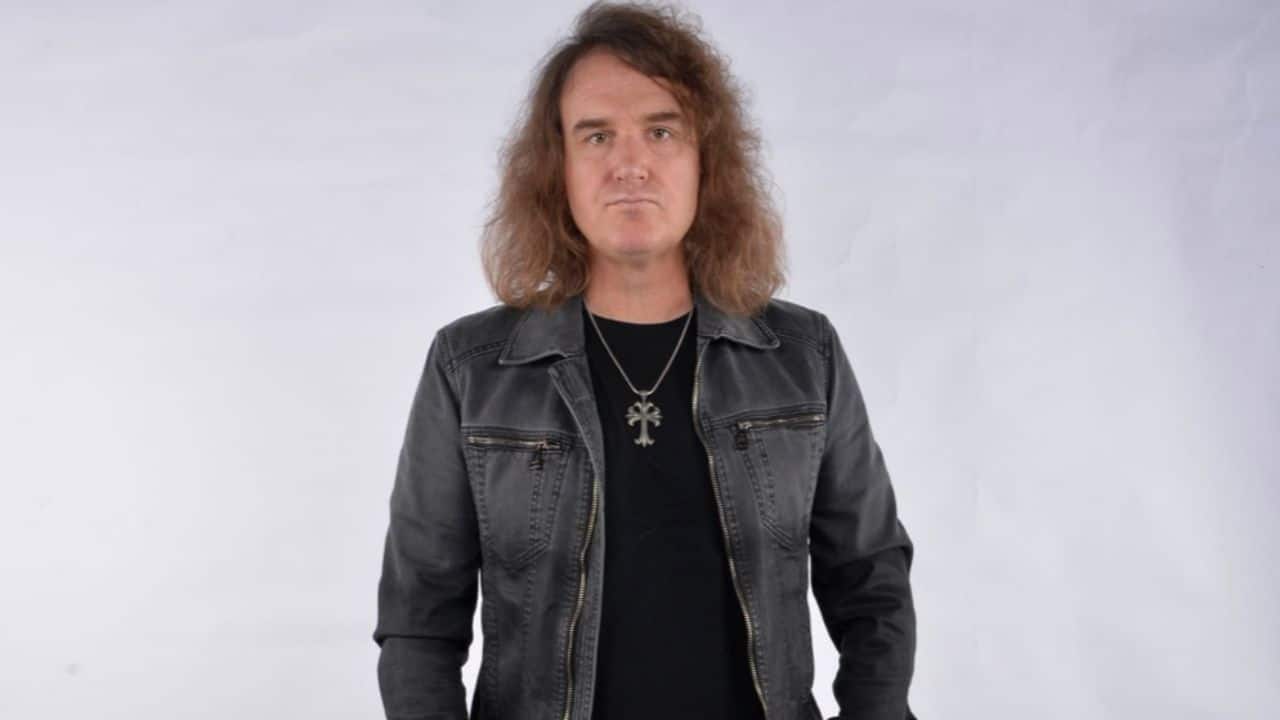 Former Megadeth bassist David Ellefson mentioned his days in his co-founded band Megadeth and admitted that the band's Holy Wars was the most Megadeth song to play.
David Ellefson was the long-time bassist of the heavy metal band Megadeth. He was a member of the band from 1983 to their breakup in 2002, and again from 2010 to 2021. Throughout his tenure with the band, Ellefson had performed in every Megadeth album throughout his career with the band, except for The System Has Failed, United Abominations, and Endgame.
Holy Wars is considered one of the greatest songs of Megadeth. Released on the band's fifth studio album, Rust In Peace, on September 24, 1990, the song has an unusual structure. It has more than 6 minutes of listening time, and it was the opening track of the band's 2x-Platinum-certified album. The song's writer Dave Mustaine revealed so meaningful things in the song.
This past May, Megadeth had parted ways with David Ellefson. After he left the band due to personal issues, Dave Mustaine had announced via an interview that the former Megadeth bassist James LoMenzo rejoined the band as a touring member. Since then, they have been rocking its fans in a heavy way.
Recently, David Ellefson talked about his time in Megadeth during an interview with Monsters, Madness And Magic. When the interviewer asked which Megadeth song was difficult to play while he was a member of the band, Ellefson said every one of them was hard because those songs had a lot of muscular intensity.
"They're all hard if you play them right, is the truth, because they're fast," Ellefson said. "There's a lot of muscular intensity. You can't just sort of phone it in. You've really gotta warm up. And you've kind of gotta be warmed up and have a lot of your endurance in place; you can't have just been on vacation and pick your bass up and rip through the tunes. It requires dexterity and everything."
David Ellefson Admits 'Holy Wars' Was The Most Megadeth Song To Play
David Ellefson then mentioned Megadeth's hit song Holy Wars. Saying that it was the most Megadeth song to play, Ellefson recalled some great moments with his former band.
"So 'Holy Wars' can be difficult to play," Ellefson admits. "When we had it at the end of the set, it was easier to play 'cause you're warmed up for an hour and a half; it's a lot easier.
"When we used to come out and start with it, back in the '90s, like with the 'Rust In Peace' or something, I think we started with it at the time, and it was, like, 'Oh my God. This is a fucking killer to come out of the gate with this one.' You were kind of waiting for the little break where Marty does the flamenco thing, so you can go, 'Ah…' and shake it off. 'Cause if you tense up, you get the Popeye arm.
"The funny thing is something like 'My Last Words' which has that really ripping pentatonic pattern, that actually is not that hard to play 'cause it's a pattern — it's a pentatonic pattern.
"So sometimes things you think would be harder aren't and some of the more notey complexities would be… 'Tornado [Of Souls]', 'cause of the downpicking on 'Tornado', could be a thing.
"And I would change it sometimes depending on who the drummer was. When Shawn Drover played in the band, he'd play very much behind the beat like Chuck Behler. He had a really relaxed feel — very comfortable to play with, Shawn, actually.
"And when Nick was in the band, he would always push everything — everything was always at the front edge of the beat, so you're hanging on for dear life. [It's, like,] 'C'mon — pull it back a little bit, dude.' So sometimes the drummer made all the difference."
Back in this past November, David Ellefson had commented on why Megadeth fired him. He had claimed that it was not a decision that has taken suddenly.
"I don't know for sure because I've had no further conversations with anyone since then," the bassist says. "But I can only go back to maybe the lawsuit I filed 20 years ago, me not being agreeable to just remix the catalog and those couple of things.
"Those things, I'm sure this was a long-standing resentment toward me, and this was the opportunity to settle the score, and it is what it is.
"And the truth of it is when you're in a band, when you're in any relationship, brotherhood, marriages, whatever, have to agree to disagree because you're not always going to agree on everything.
"I think when things were reset 20 years ago, this was no longer going to be a band, it was no longer a partnership, it was his way or no way, and that was very clear."