David Coverdale Recalls Deep Purple Members' Comments On Whitesnake's Not Being In Rock Hall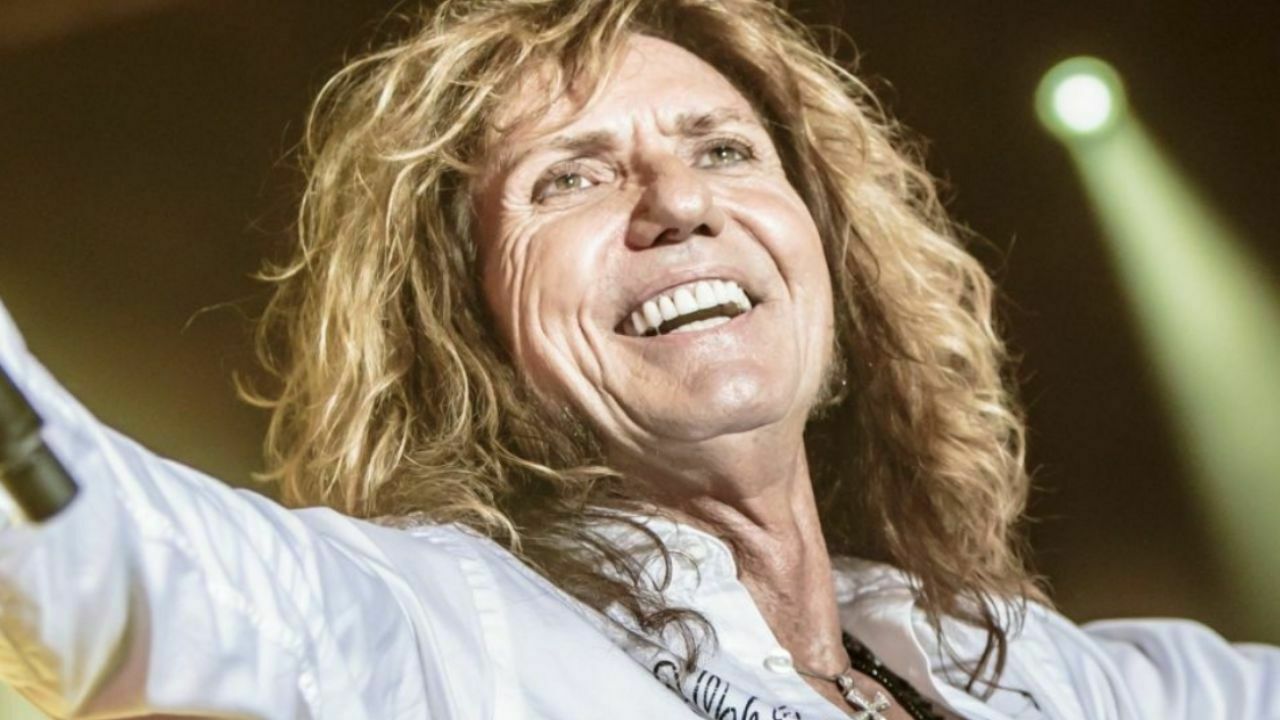 Former Deep Purple and current Whitesnake singer, David Coverdale, has recalled the time Deep Purple members talked about Whitesnake's not being in Rock Hall during Purple's Rock Hall induction ceremony.
Before David Coverdale formed Whitesnake, he was a member of Deep Purple from 1973 to 1976. He had rocked the stage for being the lead vocalist for the band during his tenure. Throughout his career with Purple, David Coverdale had performed in three studio albums of the band, Burn, Stormbringer, and Come Taste The Band.
Two years later he parted ways with Deep Purple, David Coverdale formed his rock band Whitesnake. Debuted in 1978 with the band's Trouble, Coverdale's latest album with his band was 2019's Flesh & Blood. During his more than three-decade career with Whitesnake, Coverdale contributed to the entire success of the band.
Although he spent three years in the band and contributed three studio albums of Deep Purple, David Coverdale was inducted into the Rock and Roll Hall of Fame as a member of them in 2016. On the other hand, his band Whitesnake hadn't been inducted into the Rock Hall.
Recently, David Coverdale discussed his decision to retire from Whitesnake tours and the Rock and Roll Hall of Fame issue. At first, the musician touched on his possible retirement from the community. Saying that music is oxygen for him, Coverdale added that getting older is making him hard to tour.
"Well, I'm not retiring from Whitesnake music, I mean, music is oxygen for me, but it's just that touring is physically challenging on me," Coverdale says.
"And I couldn't tour any better than I do now in any more comfort. It's just more noticeable as I get older.
"As my wife reminded me, I was actually touring in the spring of 2020 before the world closed down, and at 68 I was kicking ass.
"I'm in good hands with my band, they're amazing. I have a new member of Whitesnake too, an extra keyboard player out of Croatia, called Dino Jelusić, who is a kickass singer, I better watch my ass."
David Coverdale Mentions Deep Purple's Praise For Whitesnake
David Coverdale then continued by recalling Deep Purple members' honest comments on his band's not being inducted into the Rock Hall. According to them, Whitesnake deserves t be there.
"When I did the Hall of Fame for Purple, I spoke with the guys there, and they were very forthcoming that they felt it appropriate that Whitesnake be in there," Coverdale recalls.
"You got to remember something, these are really cherries on an amazing cake of my life already, so I mean, if that does manifest, that's amazing.
"It's not on my bucket list, but I'll receive it with open arms because those kinds of things are validations from your peers.
"When you say, how many times do you read about the Rock & Roll Hall of Fame and people being nominated, and then 6 million people around the world go, 'Where the hell is…?!'"
Back in this past October, David Coverdale had commented on his decision to retire from touring. Saying that it's mind-blowing to say that he's retiring from touring, Coverdale had thanked people who supported him over the years.
"I planned to retire on the 2020 tour when I was 69," Coverdale said. "I thought that was the perfect age for the singer of Whitesnake to call it a day. But sadly, it was not to be, as we know – other events were in store.
"So now the t-shirt designs don't resonate as well for 70. But it's mind-blowing to me that I'm preparing my farewell tour. And it is – make no mistake, this is the farewell tour.
"I'm 70. It's a very physically challenging thing for me to do at the best of times.
"But it's very important for me to achieve completion and to express my appreciation and gratitude to all the people – the millions of people over the years – who've supported me for five decades, 50 years.
"It blows my mind – it really does.