Whitesnake's David Coverdale Gets Emotional When Mentioned His Retirement: "It's Mind-Blowing To Me"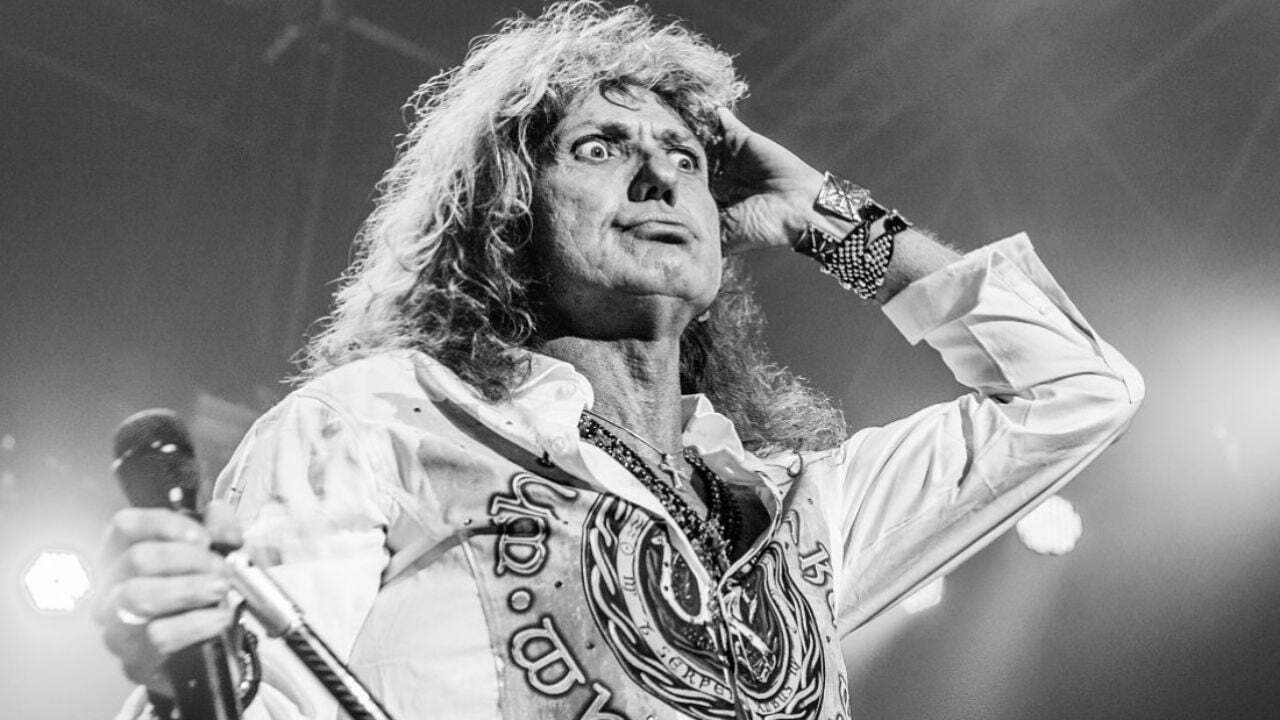 In a new conversation with Appetite For Distortion, Whitesnake leader David Coverdale has opened up about his decision to retire from touring and shared emotional comments about it.
David Coverdale received international success as a member of the rock band Whitesnake he founded in 1978. Debuted in 1978 with Trouble, David Coverdale performed in the entire Whitesnake albums throughout his career. His latest album with the band was their thirteenth and latest studio album, Flesh & Blood.
Outside of his Whitesnake tenure, David Coverdale released three solo studio albums. Collaborated with Jimmy Page in 1993 for their only studio album, titled Coverdale-Page, he was the lead singer of the rock band Deep Purple from 1973 to 1976.
However, the musician made a new conversation with Appetite For Distortion to talk about his retirement from touring and the future of Whitesnake. Saying that it's mind-blowing to him that Whitesnake's next tour will be his farewell tour, he added that he will not return from retirement as his peers.
"I planned to retire on the 2020 tour when I was 69," Coverdale said. "I thought that was the perfect age for the singer of Whitesnake to call it a day. But sadly, it was not to be, as we know – other events were in store.
"So now the t-shirt designs don't resonate as well for 70. But it's mind-blowing to me that I'm preparing my farewell tour. And it is – make no mistake, this is the farewell tour.
"I'm 70. It's a very physically challenging thing for me to do at the best of times.
"But it's very important for me to achieve completion and to express my appreciation and gratitude to all the people – the millions of people over the years – who've supported me for five decades, 50 years.
"It blows my mind – it really does.
"A lot of my peers and contemporaries are on their 20th retirement tour. I don't intend to plan that. I must explain, though – it's me, just David Coverdale, who's retiring from touring at that level."
David Coverdale Says The Music Of Whitesnake Will Continue
Later then, Coverdale continued by touching on his band Whitesnake's future. According to him, the music of Whitesnake will continue, although he leaves. He also added that he'll continue to work with Whitesnake without touring.
"Whitesnake will still make projects," he clarified. "I wrote some beautiful new ideas.
"I have ideas in case Jimmy [Page] wants to do anything – write on FaceTime, which is an alien concept to him. But all songs that we can utilize for a Whitesnake project.
"But the music of Whitesnake will continue. That's most important that people know. I'm just stopping touring at this level – that's it…
"I've got a bunch of ideas for Whitesnake, so we may have another project there – I don't know – without the pressure of having to go on tour.
"We have such a solid fanbase, I think fans are gonna buy the record with or without a tour. This is just emotionally for me to be able to go out there and do stuff."
During an interview with WRIF radio station back in April 2020, David Coverdale had said that Whitesnake's next tour will be his farewell tour.
"I have a feeling it's gonna take a little while to get things back to any semblance of what we knew before.
"So what we have to do is think outside the box. I have to get this surgery and get up and running. And what better age for the Whitesnake lead singer to go out and retire on – 69. [Laughs]
"I've always written songs that challenge me as a vocalist, and I'm 68 now. So I think 69 would be appropriate for Whitesnake's lead singer [to retire], wouldn't you?"