The Who Singer Roger Daltrey Answers Pete Townsend's Rubbish Claims: "That's Bullshit"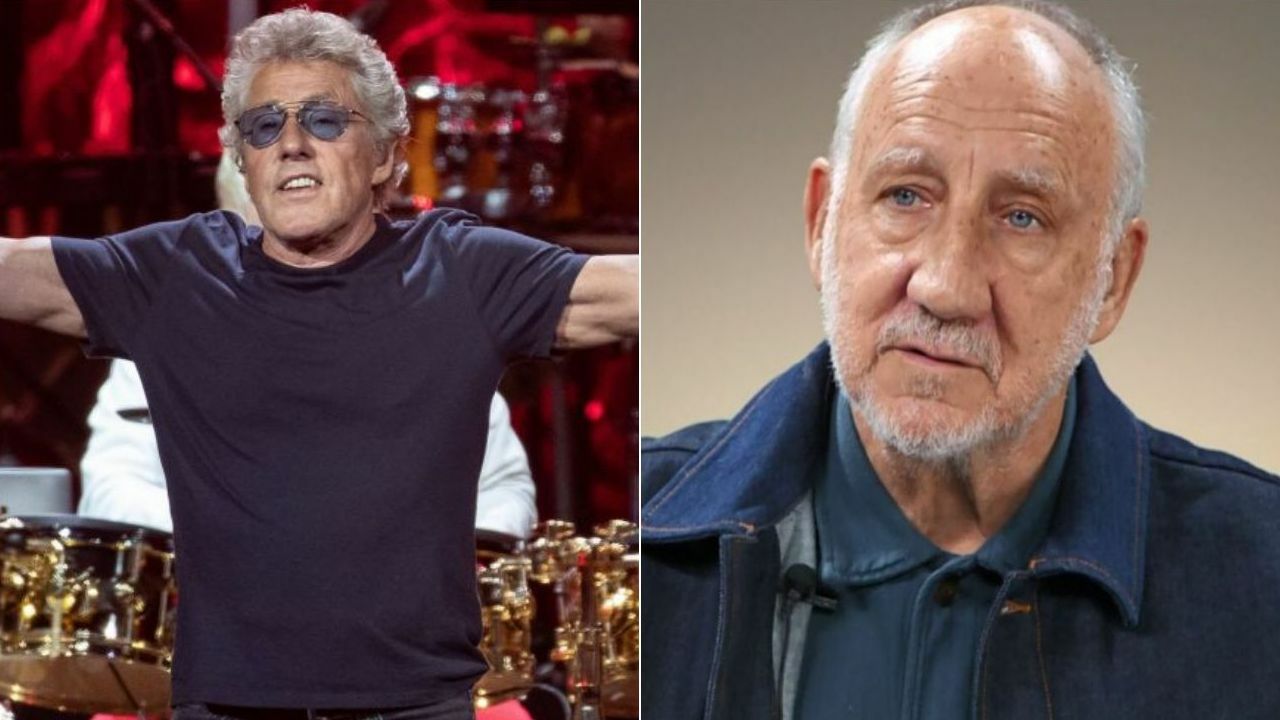 The Who singer Roger Daltrey has reacted to his bandmate Pete Townsend's claims about him that that he wanted to be Tommy during the band's 1975's film Tommy and said that those were a load of rubbish words.
Tommy was The Who's fourth rock opera album that was released on May 23, 1969. The album was mostly composed by the band's iconic guitarist Pete Townsend at telling the story of the deaf, dumb and blind boy Tommy Walker. Consisting of 24 tracks in total, the original album has sold more than 20 million copies worldwide.
In 1975, The Who had decided to make a drama film about that deaf, dumb and blind boy Tommy Walker who becomes a religious leader in the film. At the time, it was announced that The Who singer Roger Daltrey would play Tommy and the band's drummer Keith Moon would play Uncle Ernie. The cast was also included by such great musicians as Elton John, Robert Powell, Eric Clapton, and Tina Turner.
In the past, the 76-year-old guitarist Pete Townsend had said that Roger Daltrey was the person who wanted to be Tommy. When he wrote the opera, Townsend had said that Daltrey came to him and said to him that he wanted to be Tommy in the film.
Recently, Daltrey has reacted to those claims and blasted Pete Townsend. Saying that Townsend's words were a load of rubbish words, the singer added that he is a funny guy.
"That's bullshit," Daltrey told during an interview with The Coda Collection. "We didn't know what 'Tommy' was when we were making the album. What a load of rubbish he comes up with!
"But you have to live with it, a funny bunch of fellas…"
Roger Daltrey Reveals How The Who Acted During The Recording Process Of Tommy
Daltrey then continued by revealing how his band The Who acted during the recording process of the album, Tommy. Revealing how they were inspired to make the album, the singer admitted that the idea was interesting.
"Now, when we were making 'Tommy,' he had one kernel of an idea, a little kind of idea in a nutshell, which was, 'I wonder what it would be like to go through life and all you did was experience vibrations. You couldn't hear anything, see anything, or speak anything but there were vibrations coming at you.' And I thought that's an interesting concept, really interesting," he continues.
"And then it was the one song which you can hear the roots of, 'Amazing Journey,' you can hear the roots of that song in 'Rael' from 'The Who Sell Out.'
"And, of course, the idea was really, really interesting. So we recorded that one song but it didn't have the whole idea of 'Tommy.'
"We were pitching it together in the studio with ideas kind of coming in from everywhere. The root idea of it was a spiritual journey by someone who was traumatized into being deaf, dumb, and blind.
"But where it was going to end, where it went on its journey was being made up as we went along."
Concluding his words, Daltrey once again touched on the film and said he was not the person who wanted to be Tommy. According to him, they asked him to be Tommy, which was shocking for him.
"When it came to filming it, no, I didn't ever ask to be Tommy," he claims. "I was asked to do it and I was absolutely shocked.
"Now, [director] Ken Russell was an absolute idol, he was an idolized film director because he was so avant-garde, so risk-taking, daring, adventurous.
"He understood music, he was a real musical director. And having him ask me to play Tommy was an absolute shock. Never came from me at all."
Elsewhere in the interview, the frontman had commented on Paul McCartney's The Rolling Stones remarks that The Rolling Stones is a blues cover band. When Daltrey sent his opinion on that, he had called The Stones a mediocre pub band.
"As a band, if you were outside a pub and you heard that music coming out of a pub some nights, you would think, 'Well, that's a mediocre pub band,'" he says. [Laughs]
"The music can be very patchy, but that music can and it's part of its charm.
"But like I say, you have to see The Stones. I love them, I just think that they're great entertainment."