Dave Mustaine Opens Up About 'Touchy' Process Of Firing David Ellefson From Megadeth
In a new interview with Full Metal Jackie, Dave Mustaine opened up about what Megadeth felt when they fired David Ellefson after his sex video scandal that leaked publically.
David Ellefson gained the international name for being a bassist and founding member of the 1983-formed heavy metal band Megadeth. Throughout his different stints between 1983–2002 and 2010–2021, he contributed to the band's 12 studio albums. When Ellefson and his bandmates introduced the band to the metal community with the band's debut studio album, Killing Is My Business… and Business Is Good!, the band's 2016's Dystopia marked his latest contribution to the band.
Everything was going very well when Megadeth was recording their last album, The Sick, the Dying… and the Dead!. However, this past May, a message published online turned everything upside down. Obscene photos, videos and messages of Ellefson were leaked by a social media user, in which Ellefson was accused of grooming an underage girl.
Recently, Dave Mustaine once again talked about the process by that Megadeth decided to fire David Ellefson. At first, Mustaine recalled bringing Cliff Burton to Metallica, which was a band he appeared in before being fired in 1983. He said that Megadeth didn't want to steal anyone from any band when they decided to fire Ellefson.
"As great as Steve is, I remember what it felt like when we went up and poached Cliff from Trauma," Mustaine recalls.
"I mean, granted, the band Trauma wasn't that good, but there are still guys in the band and their lives were changed when that happened.
"I tend to believe that… You've gotta ask yourself, 'Did he jump or was he pushed?' And I like to make sure, if I was gonna hire somebody, that I wasn't stealing him from anybody."
Dave Mustaine Admits Megadeth Went Through 'A Touchy' Period After The Firing of David Ellefson
When Mustaine commented on firing David Ellefson, he touched on the process that Megadeth went through. Admitting that his band went through a little touchy process, Mustaine said that they wanted to do the right thing for the band.
"I think the band and everybody that's associated with us, that period that we went through was a little touchy," he admits.
"So we wanted to do the right thing. And trying to find the replacement for anybody, I think, wasn't the right thing to do at the time because nobody really knew all the facts and I certainly didn't want to poach anybody. Not from Testament — they're my friends — and I don't think from anybody."
Dave Mustaine's Comment On His Possible Reunion With David Ellefson In The Future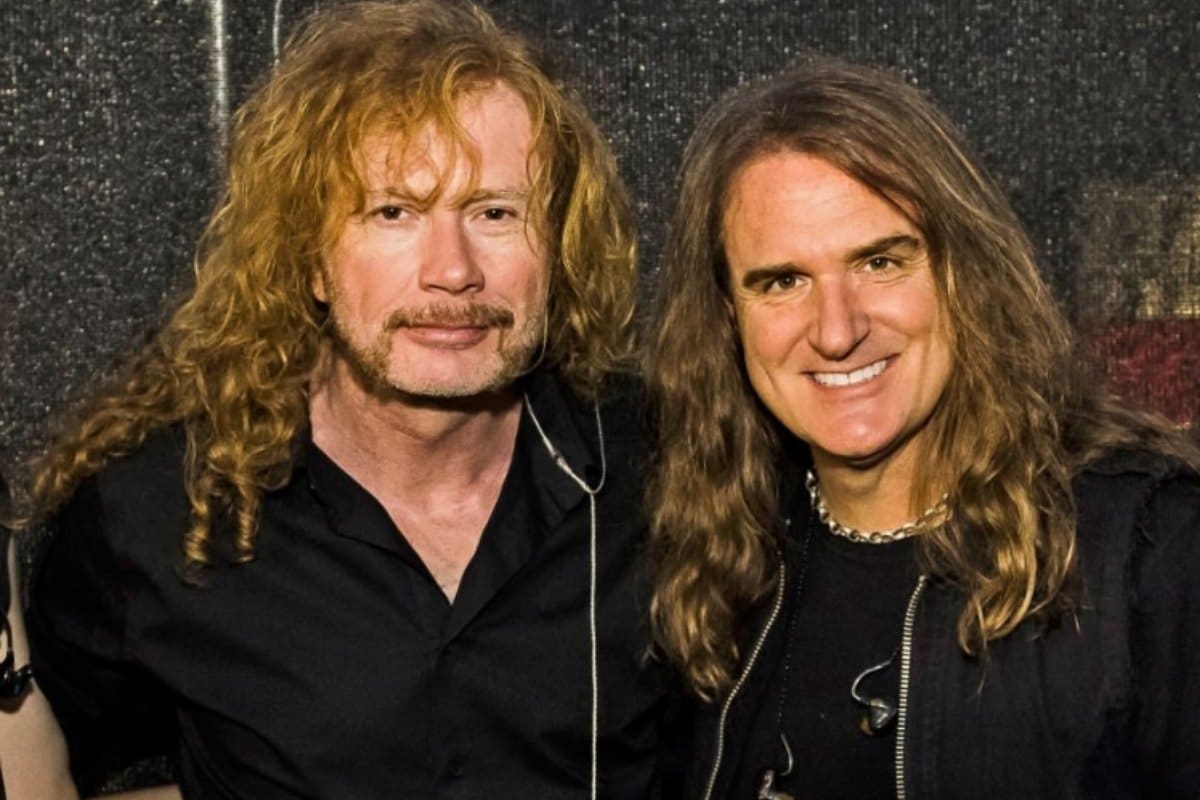 In an interview with Metal Hammer on June 24, Dave Mustaine revealed if he will reunite with David Ellefson in the future. Saying that it was hard to dismiss him from Megadeth, Mustaine admitted that there would be no possibility that he would be playing music with him.
"God, it's so hard to tap-dance around this," he adds.
"Let me just say this — it was a hard decision that had to be made. There were a lot of people involved and I had to make a decision, because unfortunately, when you're the leader, you're the one that has to suck it up and face the music.
"All I wanted to do was make a clean break, and not hurt anyone, not hurt the fans and not hurt him. I just wanted to move on, and I hope the gentleman concerned is doing okay. I imagine there was some adjustment that had to take place when it happened.
"It was hard for me when I lost my job," Mustaine continued, recalling getting fired from Metallica back in 1983. "But I've forgiven him before when he sued me and I'll forgive him a thousand times. I just won't play music with him anymore."