Queen's Brian May Sings In Spanish And Releases New Video Named Otro Lugar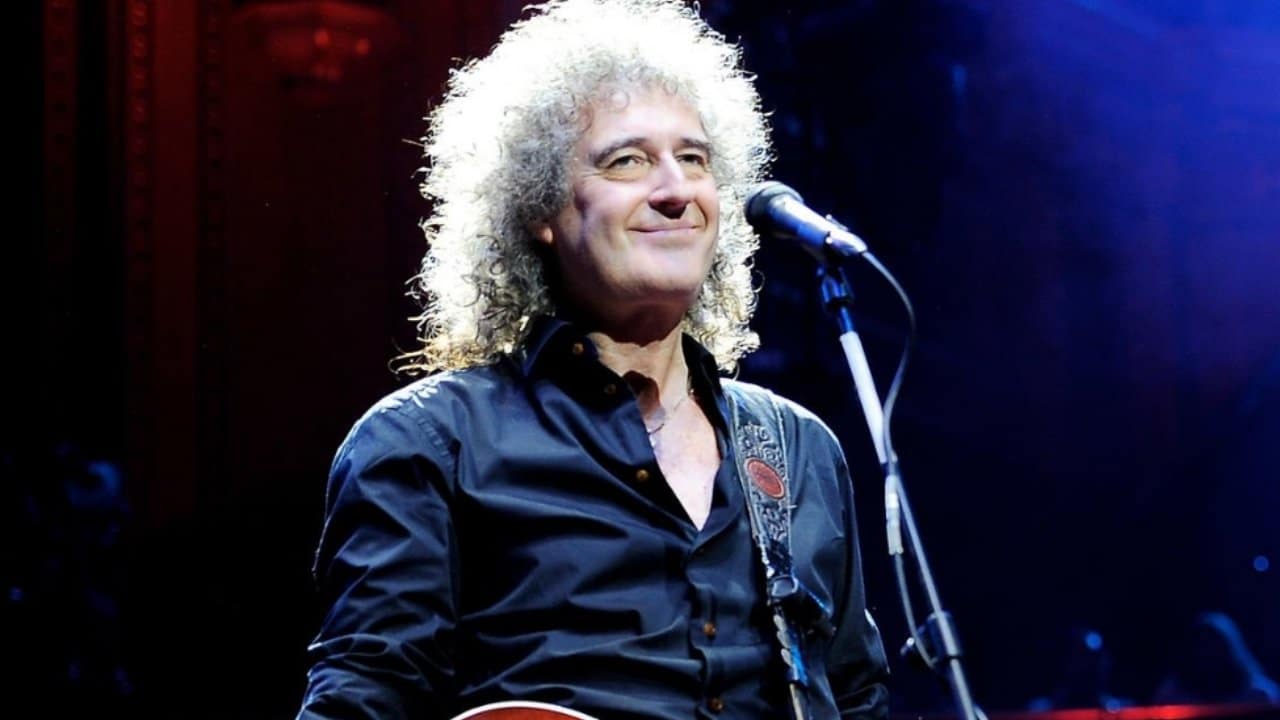 Queen guitarist Brian May has released a new video for Otro Lugar, which is a Spanish version of his beloved song Another World.
Brian May has been the guitarist of his co-founded rock band Queen since 1970. Gaining international fame with his contributions to his band Queen, Brian May is considered one of the most important musicians in rock. He is the co-writer of the band's hit songs We Will Rock You, The Show Must Go On, Too Much Love Will Kill You, Who Wants to Live Forever, and Save Me.
Out of his Queen journey, Brian May has been hard at work for his solo career. Although he only released two different studio albums during his solo career, he has received huge attention from his fans. Debuted with Back To The Light in 1992, Brian May unleashed his second and latest studio album in 1998, named Another World. At press time, he also has a soundtrack album named Furia released in 2000.
Focusing Another World, Brian May had announced in February 2022 that he was working on the reissue of the album. In the announcement he shared back in February, he said that the album would be reissued as part of the ongoing Brian May Gold Series. In the reissue, Brian May added a lot of songs to the album and released 15 songs in total. Otro Lugar was one of those releases.
However, recently, Brian May released a music video named Otro Lugar, which was a Spanish version of his album-titled song, Another World. Brian May visited Tenerife, La Palma and El Hierro to record the video. It was his first-ever Spanish release and looked pretty awesome.
"The tree is a great symbol for Another World for me," Brian May comments about the track. "And we revisited it. It's a really ancient tree. It's a kind of juniper. It's a Sabina, as they call it here. But its form is extraordinary – it's grown in a very harsh environment with constant high winds. So the only way it has survived is by bending – in a long sweeping curve, the tree resembles a beautiful woman with her head thrown back in the wind.
"So we had an amazing trip with these three islands and the gods have been with us. I don't know if someone's looking after us because everywhere we've been, we've had the perfect weather for the shots, and this video should be stupendous."
Brian May Admits It Was A Dream For Himself
In the continuation, Brian May admitted that revisiting places fuelled his life was a dream for himself. He also revealed how the Spanish version of the song came out and said it was tough. He clarified that Spanish words mean exactly the same as the English words.
"So this has been a dream for me, to revisit the places which fuelled my life and also fuelled the creation of this album Another World, particularly the pine forest which encircles the central volcano, El Teide," he continued.
"And that forest is a very special place for me, for many reasons. And that's the place I want to be when I leave this planet, because to me, it's the closest place to Heaven.
"We filmed two versions of Another World in the Canaries. In fact, we went out mainly to do the Spanish one at the beginning. So it's kind of fitting that the Spanish one turned out better than the English one! We managed to shoot a lot more in Spanish than in English strangely enough and maybe I worked harder on it, I don't know. But the shots just seem to come nicely together."
"When you're watching this [and you're English speaking], bear in mind that the Spanish words mean almost exactly the same as the English words. They're about a parallel universe and what could have happened in Another World."
Back on his April 28 interview with My Planet Rocks' Liz Barnes, Brian May had mourned his late friend Taylor Hawkins, who appeared in Brian's second studio album, Another World, and played drums on Cyborg. According to Brian, Taylor Hawkins single-handedly made Queen cool to a new generation of people.
"Taylor was a kid, really, he just came out of drumming for Alanis Morissette and he had an opportunity now to do what he really wanted to do, which was play hard rock," he added.
"The funny thing was, he turned out to be the greatest Queen fan in the world. And that was always a shock to me, because he seemed to be a lot cooler than we were, you know. I think Taylor Hawkins single-handedly made Queen cool to a new generation of kids."
"He knew everything about us, everything. He and Pat Smear [Foo Fighters rhythm guitarist] gave us an award at some ceremony, I can't even remember where it was. But it became obvious at that point, really early on, that they knew everything. They knew more about us than we knew.
"It's always been a great thing. So, he was excited to come in and play. I was excited to have him in there. Because my god, I hadn't really seen anybody hit the drums like that.
"Now, I've seen a lot of the world's greatest drummers, and have been very fortunate to work with them, but Taylor was like some kind of lightning. I don't know what it was that he had in his body, but it's extraordinary.
"And whenever I saw a Foo Fighters concert, I ended up just watching Taylor the whole time, because the way his body moves and the precision, the speed, the passion was extraordinary."