John Corabi Admits Tommy Lee And Nikki Sixx Didn't Care Of Him On His Son's Struggle With Drugs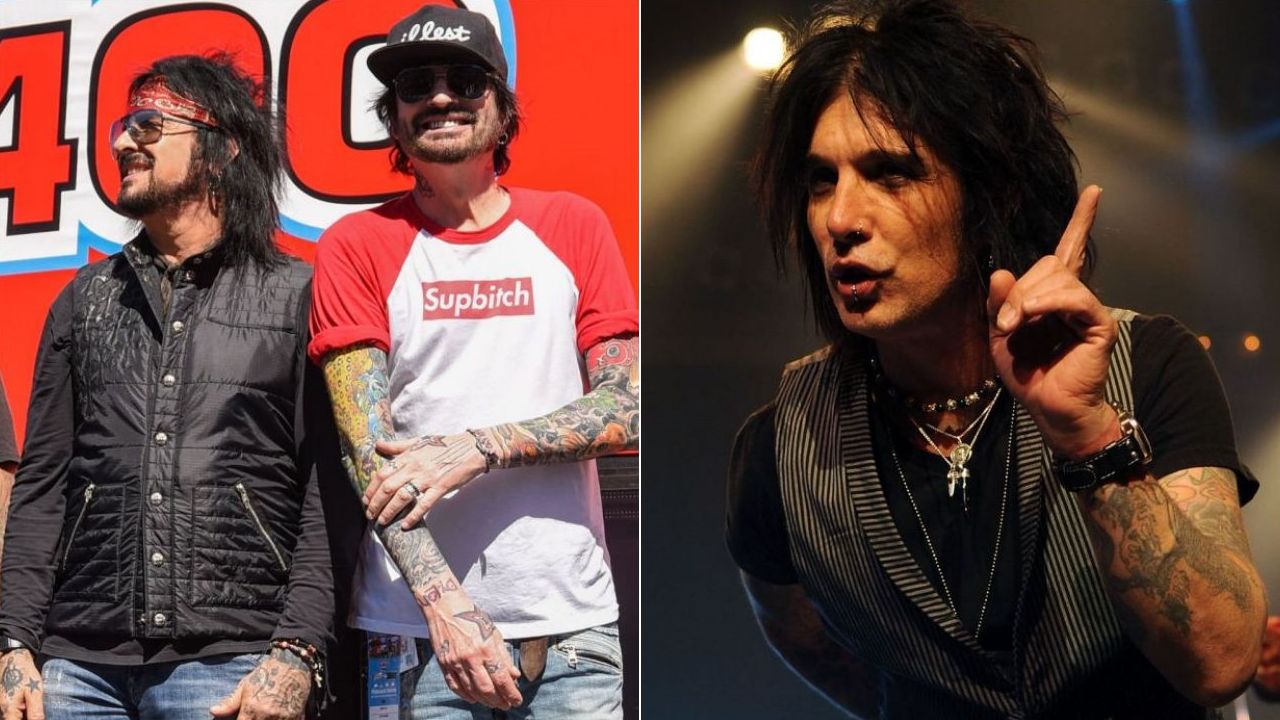 Former Mötley Crüe singer John Corabi expressed his disappointment in the fact that Nikki Sixx and Tommy Lee didn't help him with his son's struggle with heroin addiction.
Formed in Los Angeles in 1981, Mötley Crüe has been a heavy metal pioneer for over 40 years. They have toured all over the world and have been rocking its fans under the tour of Stadium Tour, which marked the band's reunion after their split in 2015. They have been known for their crazily live performances that feature heavy use of pyrotechnics and flame thrower guitars.
Being a band for over four decades, Mötley Crüe went on to several line-up changes during that journey. John Corabi's era was one of that period Mötley Crüe changed its core line-up after Vince Neil left the band from 1992 to 1996. As Neil parted ways with the band for those 4 years, Corabi had performed alongside his former band members.
Unfortunately, drugs, alcohol and heroin were the parts of Mötley Crüe's career throughout that musical period, as fame brought a little trouble alongside itself. In the past, Nikki Sixx and Tommy Lee had struggled with alcohol addiction. Luckily, Tommy Lee announced in 2020 that he has been sober after years of drinking alcohol. On the other hand, Nikki Sixx has been sober for about 21 years.
Recently, John Corabi opened up about himself about his son's battling heroin addiction. Stating that he had asked his former bandmates who had previously battled addiction for help with this issue, John admitted that he was upset when he could not receive helpful messages from them, although his relationship with Tommy Lee was awesome.
"Look, at the end of the day, Tommy and I are fine," John Corabi said. "Tommy still texts me. We contact each other on Instagram. But I didn't do anything until Tommy reached out to me first and said, 'Hey, Crab. How've you been?' Blah blah blah. Whatever. Or I posted something and he made a comment about it. And then I reached out.
"I wasn't mad at them. I was a little disappointed in the fact that… If you wanna be upset with me, awesome. C'est la vie. But you watched my kid grow up."
John Adds Tommy Lee Sent Him One-Word Message While Nikki Sixx 'Said Nothing'
In the continuation, the singer revealed his conversation with Mötley Crüe drummer Tommy Lee. Saying that Lee sent him a one-word, just like he mocked him, he disclosed that Sixx didn't turn him back.
"I reached out to them," he continues. "I did not ask them for money. I did not ask them for anything. What I asked them for was… 'Hey, you guys have dealt with heroin addiction. How do I handle this?' I got nothing from Nikki at all — no response. No nothing.
"And Tommy just wrote back — he just wrote back one word. He wasn't, like, 'Oh, shit, dude. Sorry. Fuck! Are you kidding me? Ian's taking drugs?' Nothing. He just wrote 'rehab'. No, like, 'Rehab. Good luck. Tommy.' Like, nothing. He just wrote 'rehab' [and hit] 'send.'"
He continued: "Tommy was the one that Ian looked up to," he said. "And I just said, 'You know what? I have reached out to those guys on multiple occasions.' I reached out to Nikki when he divorced Donna D'Errico. I reached out to Tommy when the kid died in his pool. I reached out to Tommy when he went to prison. I reached out to Tommy and all those guys multiple times and I never got a response. But I thought maybe if they realized that there was something wrong with my son, they would just go, 'Hey, dude. Here. Call this counselor.' Or, 'Hey, this guy is a really counselor. He can help you figure it out.'"
Corabi Admits He Is 'Done With Those Guys'
Concluding, John Corabi kept revealing his surprise about it. He even thought he was done with those two musicians, Tommy Lee and Nikki Sixx, adding that he would not forget their selfish acts.
"They didn't respond," he clarifies. "Okay. C'est la vie. I just said, 'Fuck it. Whatever. I'm done with those guys. I won't ever bother them again. I won't ever call them again. I won't forget it.'
"I will never forget the fact that I asked what I thought were my friends to help me out. Not even with money. 'Hey, do you have a phone number for a counselor or something that I can reach out to?' And I didn't get anything. So I'm, like, 'All right. Whatever.'
"It is what it is, dude. I'm not angry about it, but I have a very good, long memory. So it is what it is. I kind of figured out I can write to Tommy. I won't ever bring it up. 'Hey, how's it going? How's your wife?'
"I love Tommy. But, listen, we're all like brothers. We love each other; we hate each other. It is what it is. But that's my story. I'm sticking to it."