Is This Tweet A Response From Nikki Sixx To Andy McCoy?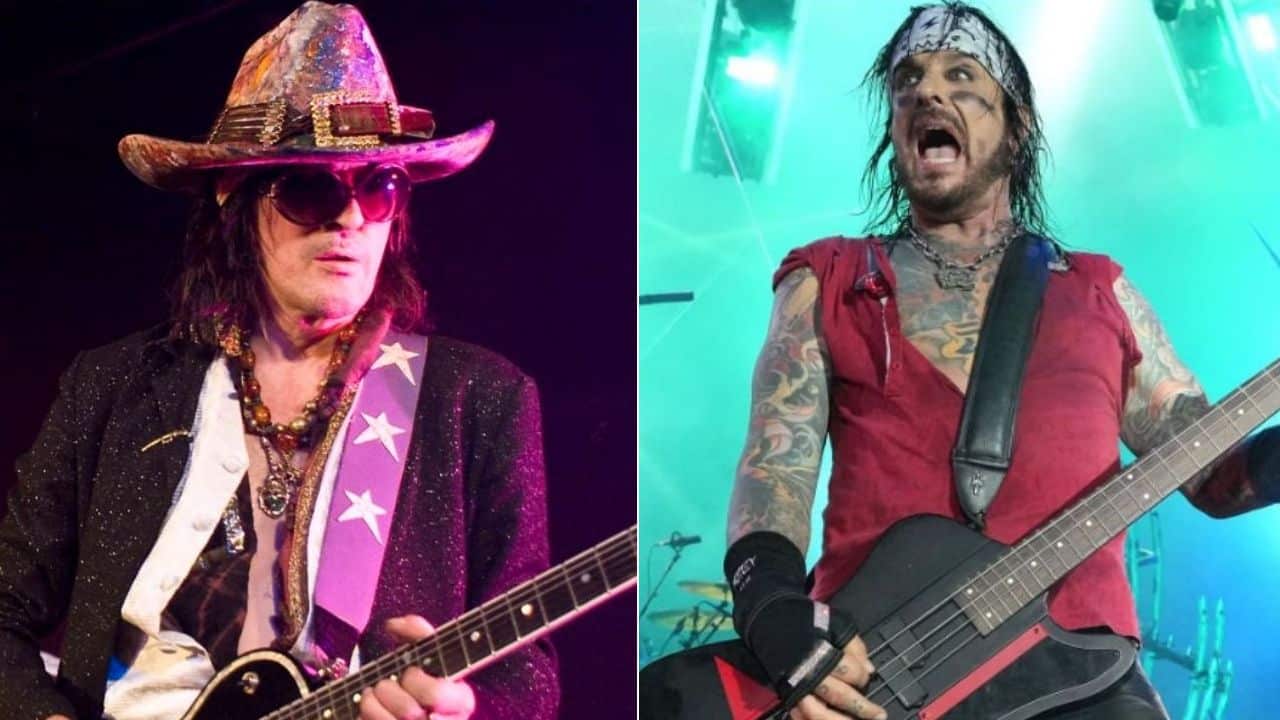 Mötley Crüe founding member Nikki Sixx has just updated his official Twitter account to talk about people who have tried to slag his band Mötley Crüe off. He blasted them by using his own way.
Formed in 1981, Mötley Crüe brought numerous great memories to its fans until its disbandment in 2015. During that period, the band released 9 studio albums, as well as 3 live albums, 8 compilation albums, 3 extended plays, and more. Debuted with Platinum-certified Too Fast For Love in 1981, the band unleashed its most recent album in 2008, named Saints Of Los Angeles.
In 2020, the band officially announced its reunion with a Stadium Tour that featured Def Leppard, Poison, and Joan Jett & The Blackhearts. Unfortunately, the tour was forced to postpone two times shortly after the announcement due to the COVID-19 pandemic. Finally, the band made its official return at Hard Rock Stadium on June 18, 2022, as a headliner.
About a week ago, the guitarist of Hanoi Rocks, Andy McCoy, who announced a new solo album Jukebox Junkie, mocked Mötley Crüe, calling the band ripoffs after they decided to reunite following saying goodbye to its fans in 2015. He also called Nikki Sixx a liar, saying: "I used to play baseball as a kid. If I beat someone up with a baseball bat who's unconscious, [do] you think he'd live? Hell no. Hell no, bro. He was not beaten. He was slapped around to be woken because he overdosed. Their 25th goodbye tour or something. Fucking ripoffs. I speak the truth, mate. I won't lie, like Nikki Sixx, through my fucking teeth."
Recently, Nikki Sixx talked via Twitter to respond to people who talk about him and his band Mötley Crüe. In his tweet, Sixx said that people have tried to promote themselves by using the names of Mötley Crüe and Nikki Sixx, which is funny to Nikki.
"Whenever other musicians start to slag us I usually look them up and realize they are in the middle of trying to sell a book, music, tour or something to YOU using my or our name," he tweeted. "Things that make you go hmmmmm!!"
Under Nikki Sixx's tweet, his fans joined him to slam people who slag Mötley Crüe or Nikki Sixx. There were a lot of fans who supported him. You can see the responses below.
Furthermore, it might be a response to John Corabi, who recently expressed his disappointment in the fact that Nikki Sixx and Tommy Lee didn't help him with his son's struggle with heroin addiction. You can listen to the interview below.