Corey Taylor On Pantera Reunion: "I'm Stoked To See It Done With Respect"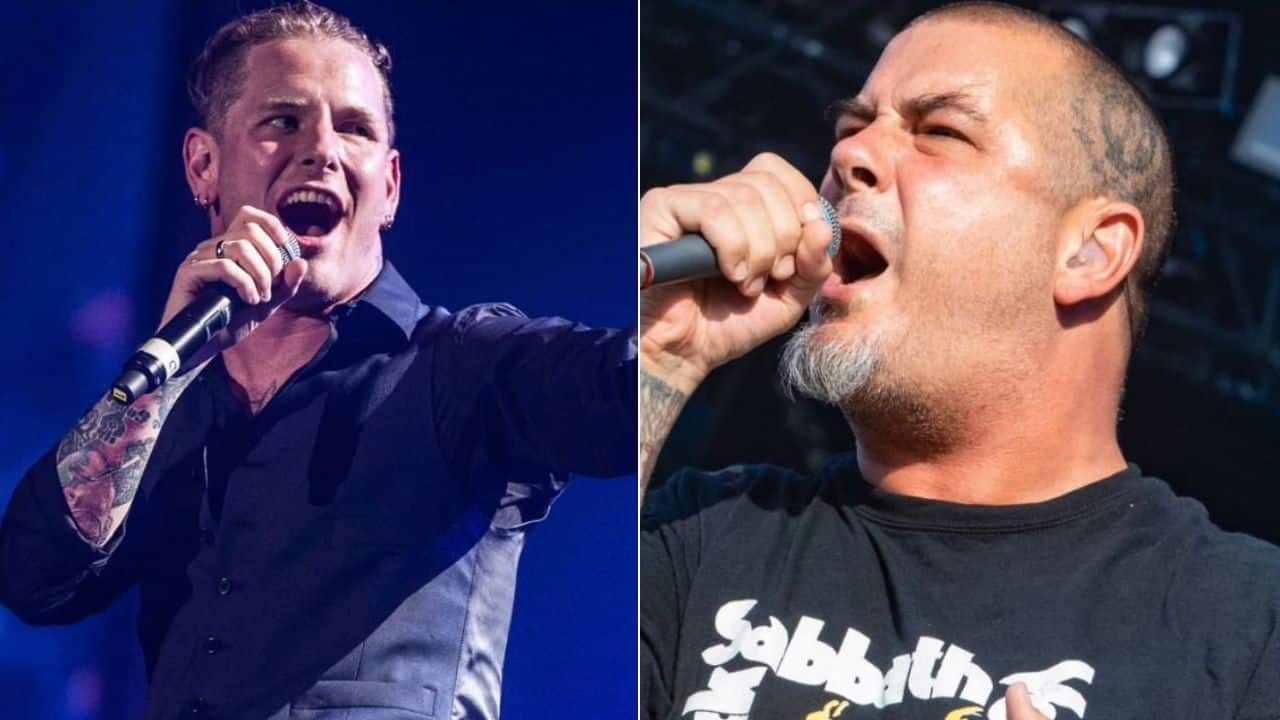 Slipknot frontman Corey Taylor joined the team that featured people who talked about the Pantera reunion. The musician admitted that he has tons of respect for the Pantera tribute members.
Formed in 1981 by Vinnie Paul and Dimebag Darrell, Pantera was a rock band originally activated until 2003. Throughout its 22-year career, the band brought nine studio albums to its fans. Widely regarded as a part of the second wave of the thrash metal scene, the band received four Grammy nominations for its unique releases. When the first nomination came from the band in 1995, Pantera's fourth and final nomination came in 2001 for Revolution Is My Name for Best Metal Performance.
19 years later the band's disbandment, exciting rumors had risen up this mid-July. At the time, it was disclosed that Pantera booked a reunion tour for 2023 with the surviving members that feature Rex Brown on bass and Philip Anselmo on vocals, as well as will be joined by Zakk Wylde and Charlie Benante on the road. After the announcement, there were those who thought it would be a great show, as well as those who thought the Pantera reunion was wrong.
A few days ago, it was confirmed that Pantera would be joining Slipknot on the band's three South American Knotfest dates. Preparing to play at, The Knotfest Colombia, The Knotfest Chile, and The Knotfest Brazil in 2022, Pantera will play its first show in 22 years on December 9, 11, and 18, respectively.
Recently, Corey Taylor chimed in on the Pantera reunion shows. Showing off his respect for Pantera during his appearance on Trunk Nation With Eddie Trunk, the singer said that he's stoked to see those members playing Pantera live for the first time ever in two decades.
"I know everybody in the band; I knew everybody in the prior band," Corey says (via Blabbermouth). "So it's interesting. I know there's a lot of debate about it. All I'm going to say is that I'm stoked to see these songs played live. I'm stoked to see it done with respect."
Corey Taylor Praises Pantera Reunion Members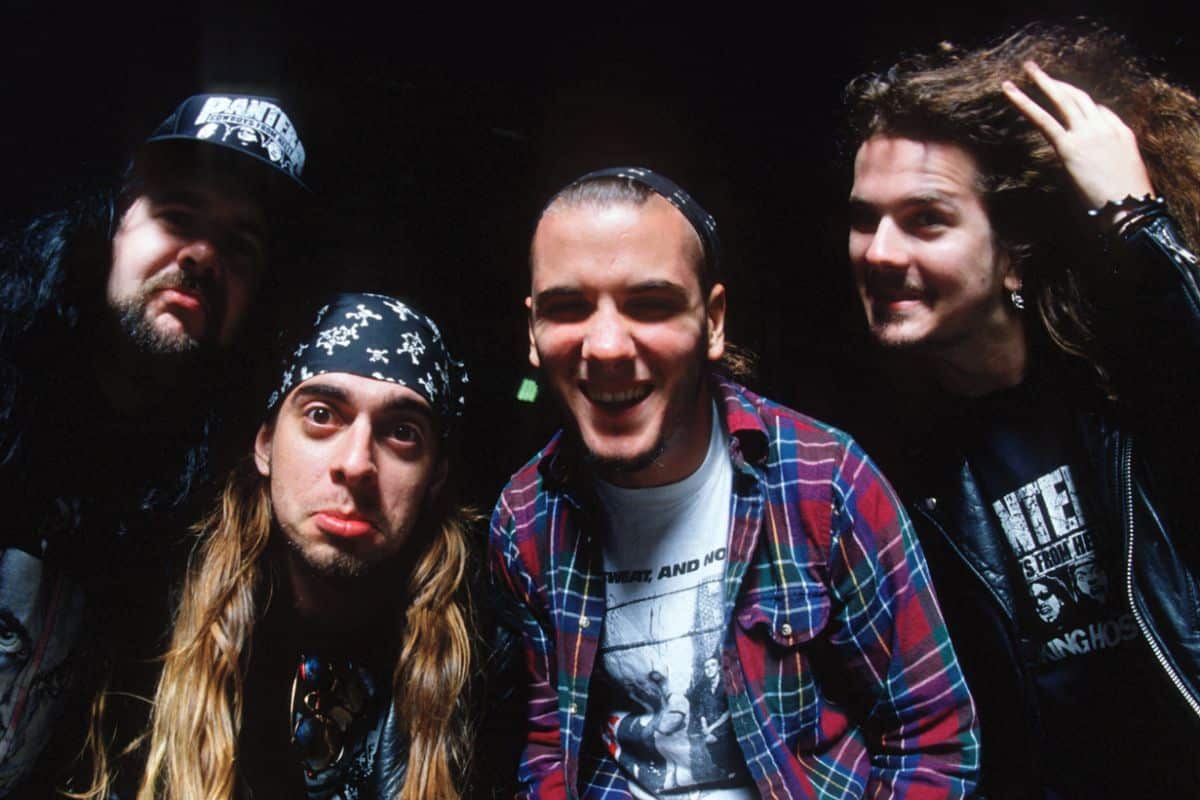 Corey Taylor then sent praising words for those Pantera reunion members. Focusing on Charlie Benante and Zakk Wylde's skills, Taylor stated that no one could play better than Benante. He also added that Zakk would be a great fit for them.
"Whether anybody wants to admit that or not, these fans online, they wanna admit this or not, you're talking about two dudes [Charlie Benante and Zakk Wylde] who not only knew the brothers from years ago, knew them before Pantera was even a thing," he adds.
"They were friends with those guys from when Pantera was still playing clubs, and they would go and hang out with them when those respective bands would go and play Dallas; they would go and hang out with those dudes. So then when Pantera becomes massive, lo and behold they're touring with their friends, man.
"You can't get a better drummer than Charlie, you can't get a better guitar player than Zakk to step into those shoes. Is it going to work? I don't know. But to say that it's not the right thing — first of all, it's for anybody else to say except for Phil and Rex, because those guys, they were in the band.
"So let's just give them the benefit of the doubt and let's see what happens."
Following the news that Pantera would reunite to honor the Abbott brothers, Zakk Wylde was the first person who talked about the reunion. He admitted at the time that he was beyond honored to be a part of the Pantera reunion.
"When Vinnie was still alive, when the fellows were all talking about doing it, I just always told 'em, I said, 'Of course I would… If you asked me, why would I not do it? I'm gonna honor Dime," Zakk said (as transcribed by MetalCastle.net).
"It could be like Noel Redding and Mitch Mitchell asking Eric Clapton if he would go out and honor Jimi [Hendrix] and Eric playing Jimi's stuff and singing Jimi's songs and they're going out as the 'Jimi Hendrix celebration.'
"And he's gonna honor his buddy and he's gonna play his songs. I mean, it's a beautiful thing. It's like when we do the 'Dimebash,' it's a celebration of Dime's greatness.
"It's a Pantera celebration — that's what it is. You're celebrating Vinnie and Dime's greatness and you're celebrating all the mountains that Pantera conquered and crushed."
"Obviously, it's not Pantera. Pantera is those four guys — it's Phil, Rex, Dime and Vinnie. But it's just like when Zeppelin went out with Jason Bonham playing, it was phenomenal. It told Jason, I was just, like, 'Dude, you crushed it, man.' It's a great thing just to hear them play that music again.
"I'm beyond honored to be a part of it."