Anthony Esposito Reveals 'Getting Fired By Ace Frehley Was Related To KISS'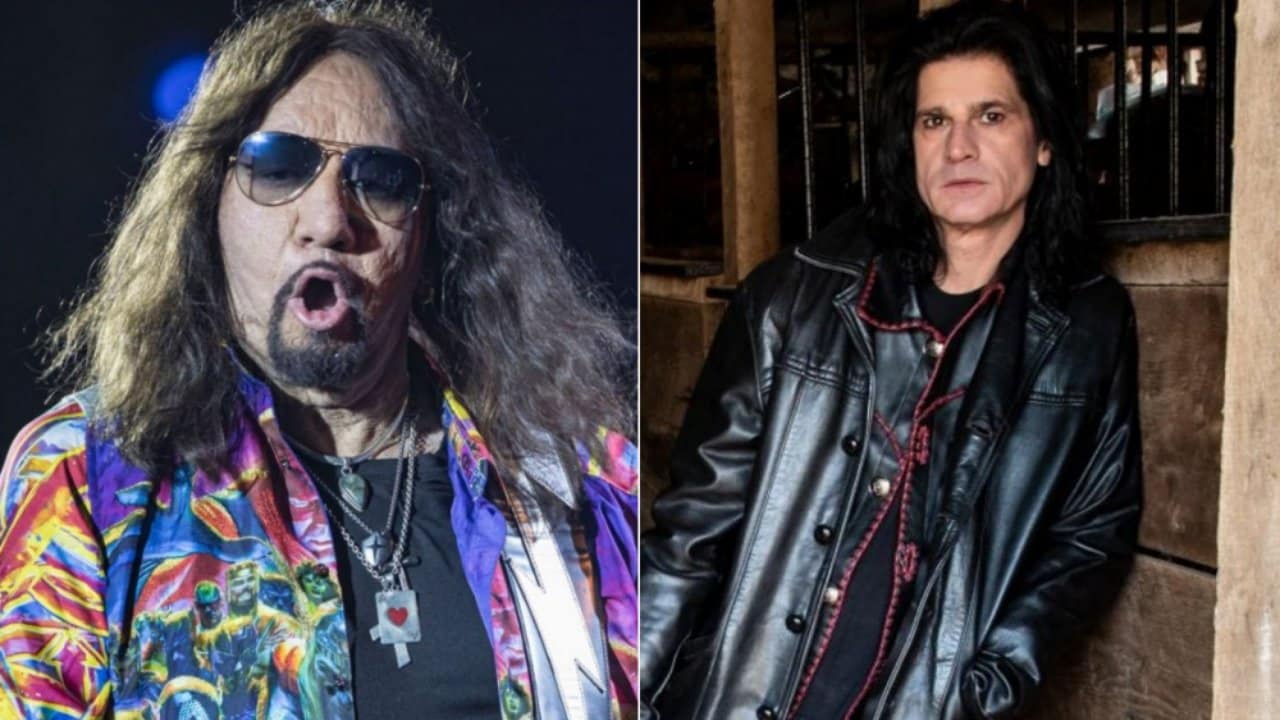 Former Ace Frehley and current Red Dragon Cartel bassist, Anthony Esposito, has revealed the reason why he was fired from Ace Frehley's solo band, saying that it was related to KISS.
Ace Frehley was the original lead guitarist of his former band KISS, which he co-founded in 1973. Being a member of the band between 1973 and 1982, Ace Frehley contributed to the band's first nine studio albums. He then rejoined the band for six years between 1996 and 2002 and released one more studio album as a member of the band, which was 1998's Psycho Circus.
After Ace Frehley left KISS in the early 1980s, he kicked off his solo career, and he succeeded with it. Releasing his debut studio album while he was still a member of KISS in 1978, which was a self-titled Ace Frehley, the musician has 9 solo studio albums in total. His latest album was 2020's Origins Vol. 2.
When Ace Frehley left KISS second time in 2002, he had added 5 more solo studio albums to his solo discography. Known as the bassist of Lynch Mob, Anthony Esposito was a part of that period between 2006 and 2015. He only took part in Ace Frehley's 2009 release, named Anomaly, which was his first-ever album in two decades at the time.
Recently, Anthony Esposito discussed his tenure with Ace Frehley during his interview with Sleaze Roxx writer Jeff Onorato. Saying that he got fired by Ace Frehley over a case of beer, the bassist reflected on the beginning of the issue.
"I got fired over a case of beer," Anthony explains. "'Cuz I was tour managing, I was doing merch, musical director, I designed the stage sets. Pretty much put the setlist together and put the band together.
"And I had gotten tired of the guys in the crew and the band having to buy beer at the venue after the gig, 'cuz Ace was sober. And Ace would never be on the bus, he would always fly."
Anthony Adds 'Getting Fired By Ace Frehley Was Related To KISS'
The bassist then continued by revealing a surprising fact about getting fired by Ace Frehley. According to him, he got fired from Ace Frehley's solo band over a case of beer, as he put them into the touring bus, which Ace Frehley would never travel with it. He admitted that his intention was completely innocent.
"So, I put on the rider 'a case of beer' with the pizzas after load-out on the bus," he continued. "I knew Ace would never be there, so it wasn't like temptation on him. And he got mad at me. He's like 'Don't you know they put those riders on the internet? Paul [Stanley] and Gene [Simmons] are gonna see a case of Heineken on the rider and think that I'm drinking again, and then I'm not gonna get back into KISS.' And I was like 'OK, I'm sorry. I should have asked.'
"I shouldn't have just put it on there. But I mean, a warning would have been nice after all that I did. He fired me over it. So, I was like 'OK, you're the boss. It's your name up on the marquee. I get it.' We're still friends. We still text every once in a while, but…."
While KISS is on the road for its farewell trek that was originally named End Of The Road Tour, people continuously ask will Ace Frehley be a part of that tour. At this point, we remember Ace Frehley's words that it may happen if the money's right.
"Anything's possible – I've always said that," Frehley admits. "That's the first question so many people have asked me over the years, 'Would you ever consider doing a KISS reunion?'
"I said, 'I never closed the door on anything.' If the money's right and it's presented to me in the right way, anything can happen.
"I'm on good terms with Paul [Stanley, guitar/vocals] and Gene [Simmons, bass], which is nice, because we created something really special in the early '70s that has outlasted so many other bands," he adds.
"And God bless 'em. They're still doing it, I'm still doing it. Peter [Criss, drums] is still around. I'm not quite sure why Peter hadn't toured over the years as much as I have, but it is what it is."