KISS' Ace Frehley Shares Emotional Tribute Message For Eric Carr: "Now He's Playing In Heaven With Jimi Hendrix And Eddie Van Halen"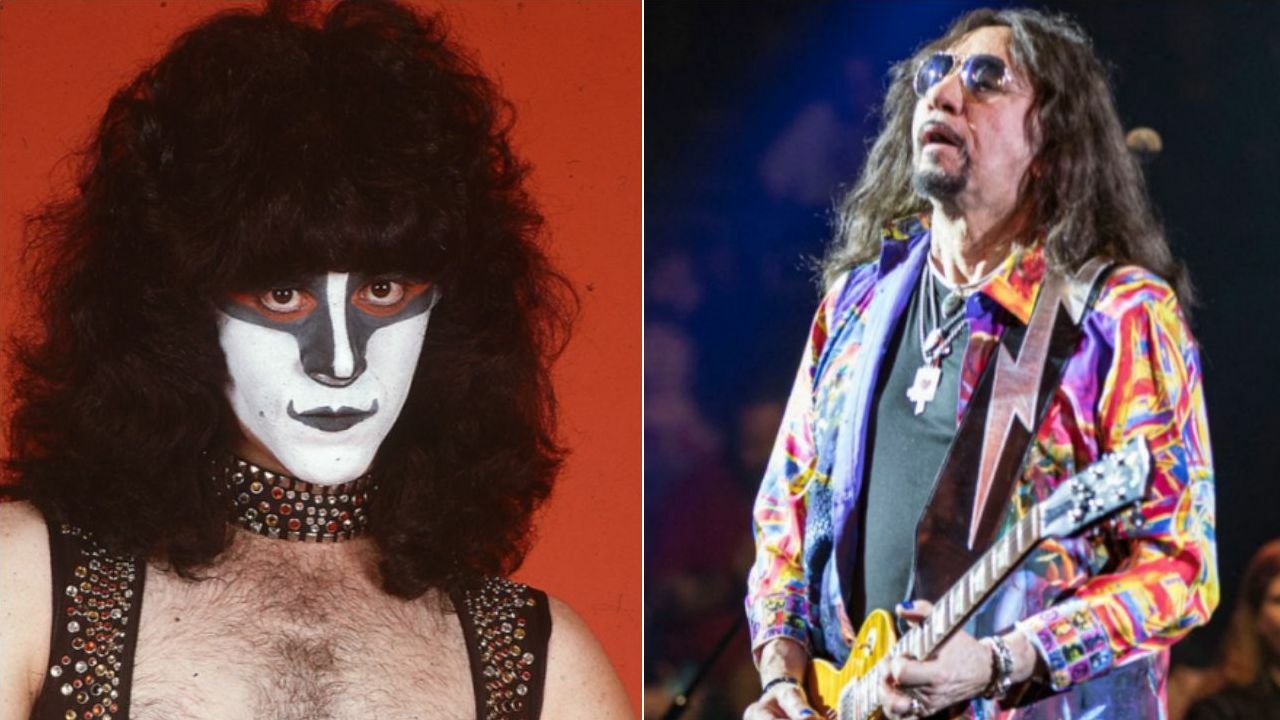 The original KISS guitarist Ace Frehley has paid his tribute to his late bandmate Eric Carr and said that he is playing in heaven with legendary musicians such as Jimi Hendrix and Eddie Van Halen.
Ace Frehley was the lead guitarist of the American rock band KISS. He had appeared several times with them throughout their career. In 1973, he co-founded the band and performed until 1982. Later then, he rejoined the band in 1996 and parted ways once again in 2002.
During his tenure with KISS, Ace Frehley recorded ten studio albums as a member of the band. Debuted in 1974 with the band's self-titled album, Frehley's latest album with KISS was the band's eighteenth studio effort, The Circus, which was released on September 22, 1998.
On the other hand, Eric Carr was the drummer of KISS from 1980 to 1991. Until his passing due to heart cancer in 1991, Eric had released numerous releases with KISS, includes the band's ninth studio effort Music From "The Elder", Lick It Up, Animalize, Asylum, Crazy Nights, Hot In The Shade, and more.
However, during a recent appearance on The Eddie Trunk Podcast, Ace Frehley has sent praising and meaningful words for Eric Carr. At first, the guitarist touched on how KISS decided to confirm Eric Carr into the band.
"We had auditioned a lot of drummers, and I don't know, you know when it feels right, you just go with your gut," Frehley says.
"And he just seemed like he was humble, a great drummer, had all the chops, and it seemed like he'd be an easy guy to work with.
"Pretty much, we all looked at each other after listening to everybody that we auditioned, and we decided on Eric pretty much unanimously."
Ace Frehley Reveals Great Moments With Eric Carr
Elsewhere in the interview, Frehley revealed some great and meaningful moments he lived with Eric Carr. Saying that the drummer always wanted to do his best, Frehley stated that he sent a special photo with Eric via his website. According to him, it was very easy to work with Carr, and he's playing in heaven with some huge musicians such as Eddie Van Halen and Jimi Hendrix.
"We recorded at least half, if not two thirds of the record up at my studio in Wilton, Connecticut," Frehley continues. "[Producer] Bob Ezrin wanted to work up at his house in Toronto because he had a studio in his basement.
"That's where we wrote 'Dark Light' and maybe one other, I don't know. It was an interesting process, but Eric was easy to work with.
"He always wanted to do his best, and ask for input from everybody. He was just a joy to work with. No attitudes.
"I remember writing 'Breakout' with him in his apartment in Manhattan, he played me this tape, we just clicked on that song, and that turned out to be a great song on my first solo record, 'Frehley's Comet.'
"I can't say enough good things about Eric. I posted four pictures of me and Eric on my website if anybody's interested, I just went online and pulled them off, made a compilation of four different photos.
"There are some cute pictures of me and Eric. One of us is getting dressed, we didn't really have our…
"I just had my jumpsuit on, I didn't have any of the stuff that goes on top, I think Eric was shirtless, it was all for one, one for all with Eric.
"He was a pleasure to work with, he's greatly missed. It's something I try not to think about too much.
"We had some great times together, and now he's playing rock 'n' roll up in heaven with Hendrix and Eddie Van Halen and all the other great musicians that aren't with us anymore."
Ace Frehley's Recent Comments On Possible KISS Reunion
Back in this past September, Ace Frehley had shared his honest opinion on his possible reunion with KISS. At the time, he had said that anything is possible and added he never closed the doors with them.
"Anything's possible – I've always said that," Frehley admits. "That's the first question so many people have asked me over the years, 'Would you ever consider doing a KISS reunion?'
"I said, 'I never closed the door on anything.' If the money's right and it's presented to me in the right way, anything can happen."
He had also touched on his relationship with KISS members and said it's nice that be on good terms with Paul Stanley and Gene Simmons.
"I'm on good terms with Paul and Gene, which is nice, because we created something really special in the early '70s that has outlasted so many other bands," he adds.
"And God bless 'em. They're still doing it, I'm still doing it. Peter [Criss, drums] is still around. I'm not quite sure why Peter hadn't toured over the years as much as I have, but it is what it is."