Ace Frehley Speaks On Alice Cooper's Influence On KISS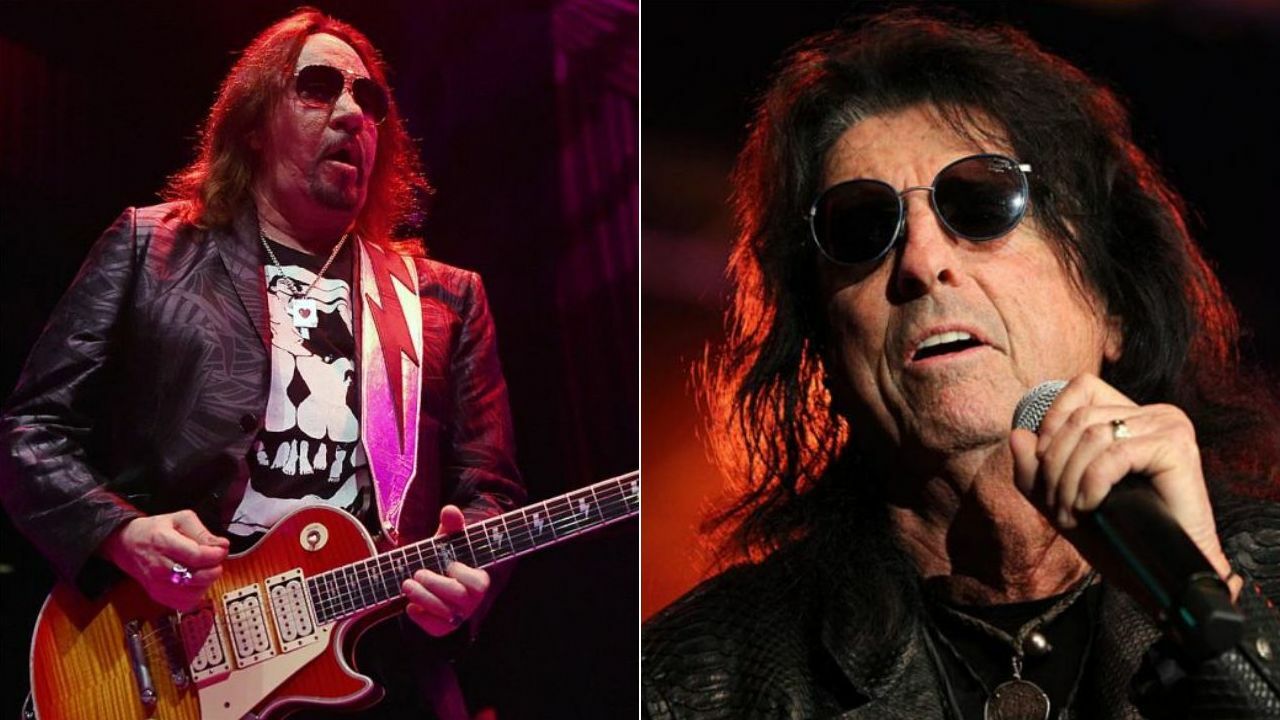 In a new interview with The Eddie Trunk Podcast, the original KISS guitarist Ace Frehley has looked back on the early days of his former band and talked about the shock rock singer Alice Cooper's influence on the band.
Ace Frehley was the lead guitarist of the American rock band KISS. He had appeared several times with them throughout their career. In 1973, he co-founded the band and performed until 1982. Later then, he rejoined the band in 1996 and parted ways once again in 2002.
During his tenure with KISS, Ace Frehley recorded ten studio albums. Debuted in 1974 with the band's self-titled album, Frehley's latest KISS album was the band's eighteenth studio effort, The Circus, which was released on September 22, 1998.
However, Ace Frehley has recently made an appearance on the internet to recall the early days of his former band. When the interviewer mentioned Alice Cooper and KISS' early collaborations, Frehley touched on Alice Cooper's influence on KISS.
"Well, from the very beginning, we've always said that people like Alice Cooper and other people as well have been major influences on us," he says.
"I mean, Alice Cooper was one of the… he puts on a theatrical rock show, we took it one step further, or maybe two. [Laughs] Or maybe a whole staircase, I don't know…
"But Alice is a great talent, great songs, a fun guy to be around – I've been friends with him, I'm good friends with the guys in his band.
"His guys know my guys, they talk to each other, so it's going to be a lot of fun, a lot of camaraderie.
"It's going to be very cool, I'm looking forward to it. I don't see any downsides or negativity."
Frehley Recalls A Funny Memory KISS Got Invited To Alice Cooper's Birthday
When the interviewer said he and Alice Cooper were brutal back in the days, Frehley recalled a moment that KISS got invited to Cooper's birthday. According to him, when he and Cooper were having fun with each other, they ignored the remaining KISS members.
"We got invited to Alice's birthday party, and of course, they had several cases of Budweiser, and I'm sitting next to Alice, and Paul [Stanley] and Gene [Simmons] are on the other side of him," Frehley reveals.
"Those guys don't drink, and me and Alice are chugging beers and laughing our fucking asses off, completely ignoring Paul and Gene because those guys don't drink.
"And Alice identified with me because we're both beer drinkers. We had a lot of fun that day, but I can't remember, that was in the '70s…"
Elsewhere in the interview, the musician was asked if he hopes he might play with KISS in the future. Frehley said that anything is possible if the money is right.
"Anything's possible – I've always said that," Frehley admits. "That's the first question so many people have asked me over the years, 'Would you ever consider doing a KISS reunion?'
"I said, 'I never closed the door on anything.' If the money's right and it's presented to me in the right way, anything can happen."