Evanescence's Amy Lee Gets Angry After Donald Trump's Reaction To Tragic Passing Of George Floyd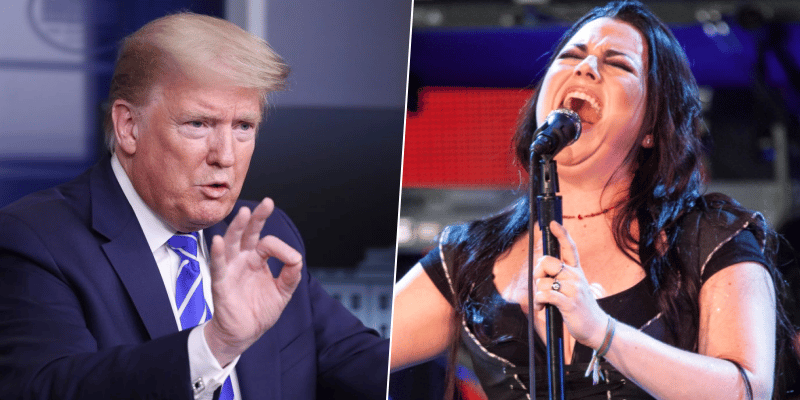 The world-famous rock band Evanescence singer, Amy Lee, broke her silence on racism after the disrespectful words of Donald Trump, current president of the United States of America, and blasted him for his words.
On May 25, an unarmed black citizen, George Floyd, who was handcuffed and pressed on his neck even pleaded he could not breathe and stopped moving, has been killed by a police officer. After that tragic incident, American people took to the streets and turned streets to the battlefield.
Recently, Donald Trump reacted to the protesters, who filled the streets outside a Minneapolis police station and set fire to it, and called them as a "Thugs." After Donald Trump's words, Amy Lee broke her silence through her social media and said that she is angry, horrified, and ashamed.
Amy Lee wrote the following words in her social media statement: "I am angry, horrified, ashamed and have been trying to put my thoughts into words all day.
"Evil abuses of power and murder in the streets… A president who calls a press conference in the middle of a nationwide outcry, only to try and change the subject and not even mention the murder of George Floyd and the immeasurable injustices that came before it, on top of his threatening, racist tweet.
"My blood boils…
"This is what I want to say: Your voices are not unheard. We are grieving with you and this is not ok."
A couple of fans supported Amy Lee for her words and thanked her for her reaction.
Take a look Amy Lee's social media statement: