Wolfgang Answers People Who Say He Hates Van Halen Stuff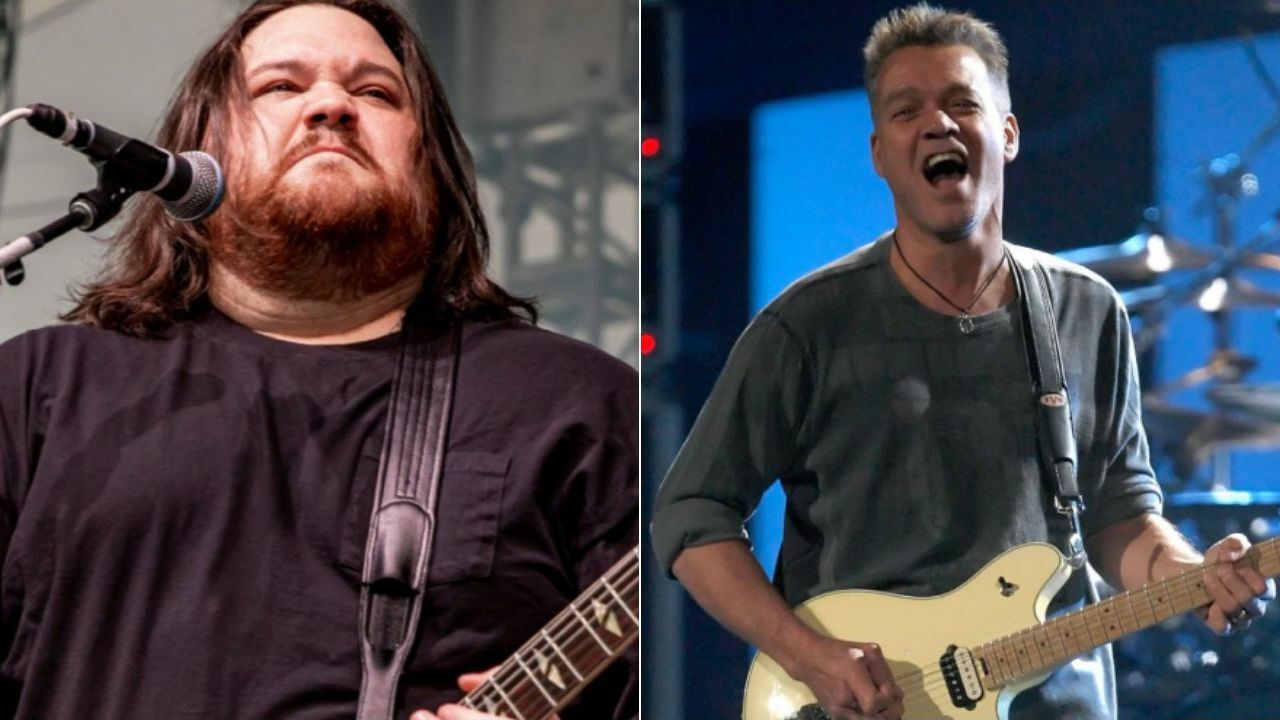 The son of the late guitar legend Eddie Van Halen, Wolfgang, has shared his honest opinion on playing his solo stuff except for Van Halen stuff during his live shows and answered people who say he hates to play his father's band's songs.
Eddie Van Halen was one of the greatest musicians in the rock community. Gaining international fame for being a member of Van Halen, he was a great talent for the rock world. During his lifetime, he influenced numerous artists with his playing style and writing skills, as he is still doing it.
Wolfgang Van Halen is the son of the late guitar mastermind Eddie. They played bass side by side in Van Halen from 2006 to 2020. After Eddie passed away, Wolfgang began to focus his solo band Mammoth WVH, which is a band he reached great success in a short time, including sharing the stage with Guns N' Roses this year.
When Wolfgang decided to work for his solo act Mammoth WVH, he was criticized by some people who said he used his father's name to be famous. But unlikely, Wolfgang always struggled to promote his own music. He still says that he is going to do the same present or in the future.
During a recent appearance on The Eddie Trunk, Wolfgang has opened up about why he denied playing his father's band's stuff during his Mammoth WVH shows. Addressing people who say he hates Van Halen stuff and that's why he doesn't play them for fans, Wolfgang said denying to play any Van Halen song on a Mammoth show doesn't mean he hates to play his father's band's songs.
"I think it's really important that I've proved myself and I make my case," he says.
I'd like to reiterate, there's a lot of people who take my stuff out of context and they are all like 'You just hate Van Halen stuff, that's why you don't play them for us. No, all I've ever said is you won't hear any Van Halen song at a Mammoth show."
Wolfgang Reveals Eddie's Possible Reaction To Playing Van Halen Song During His Solo Show
Wolfgang then mentioned his father, Eddie Van Halen, and revealed how Eddie would react whether he heard Wolfgang playing Van Halen songs during a Mammoth show. He also talked about what he would say if Guns N' Roses had asked him to play a Van Halen song in their last show but repeated that people are not going to hear any Van Halen songs during a Mammoth show.
"You know, like if Guns N' Roses in the last show had been like 'You want to play 'Runnin' With The Devil'?', I'd be like 'Hell yeah, let's do it,'" Wolfgang continues.
"But at a Mammoth show, I'm not gonna use Van Halen material to bolster my solo career. I'm gonna be myself and get over it.
"I guess I need to reiterate my statement then. You won't hear a Van Halen song in a Mammoth set. There will never be a Mammoth setlist that has a Van Halen song.
"My dad would be pissed if that happened. He'd go 'What the fuck are you doing? He would be like 'I love your music, why would you do this?'"
Back in this past July, Wolfgang had discussed how his father felt about his music when he was alive. Saying that Eddie was the proudest parent, Wolfgang had also answered if his father encouraged him to do music.
"He was a very impressed father. He took me on in everything from me playing soccer to this one time where I threw a pumpkin at a teacher who was mean to me in kindergarten," he said.
"He told me to not miss the next time. It was one of those little pumpkins, it wasn't a big one. But he just cheered me on in literally everything and he couldn't have been happier with the music.
"He was the only other person who had all the ideas on his phone other than me.
"He even had stuff that hit the cutting room floor that'll probably show up on another album or something. So he was definitely the proudest parent.
"He was super-encouraging and not forcing me to do it," the musician said. "He just saw that I had an affinity for it and encouraged it."