Slipknot's Corey Taylor On Alice In Chains: "They Inspired Me To Change The Way I Write Music"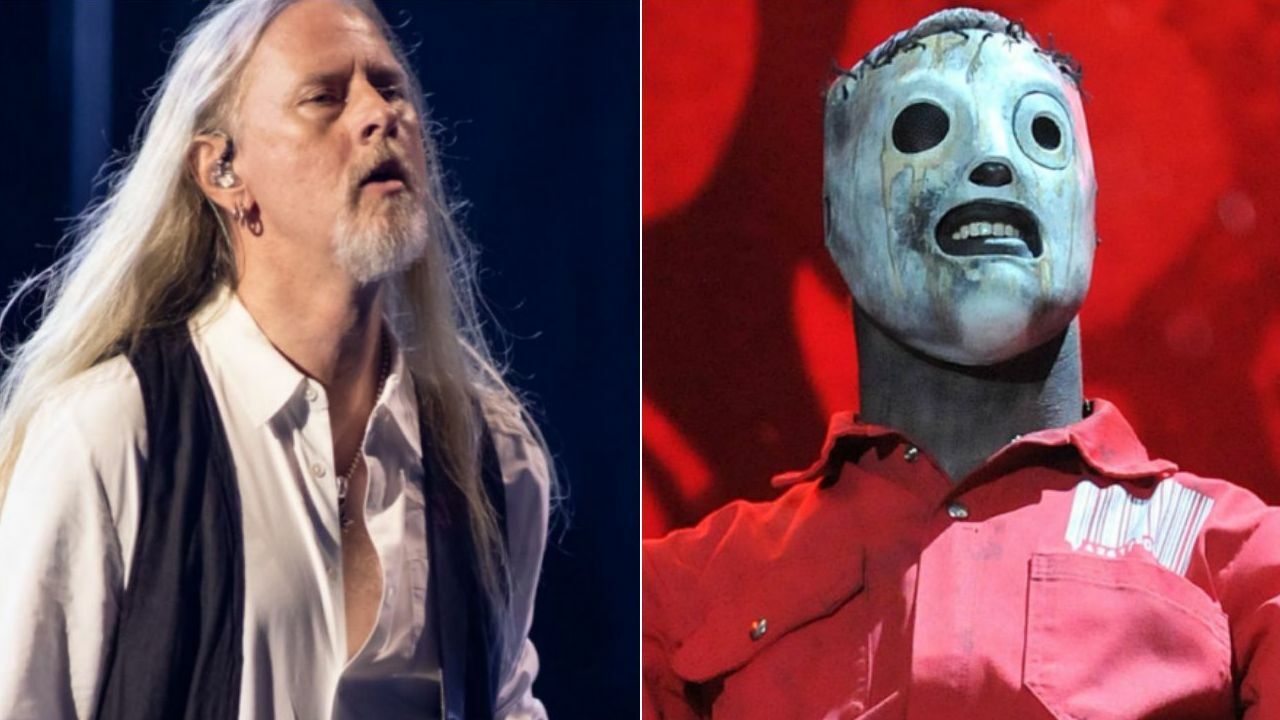 Slipknot singer Corey Taylor has revealed his favorite band among the four grunge bands – including Soundgarden, Alice in Chains, Pearl Jam, and Nirvana – and stated that Alice in Chains inspired his lyrical talents heavily.
Corey Taylor is the lead vocalist and frontman of the heavy metal band Slipknot. He is known for being the #8 of the band and has been a member of them since 1997. Debuted in 1999 with the band's self-titled Slipknot, Corey Taylor played in every one of Slipknot's albums. Out of Slipknot, Corey Taylor unleashed his debut solo studio album CMFT on October 2, 2020.
On the other hand, Alice in Chains is a Washington-based rock band formed in 1987, by the band's drummer Sean Kinney and guitarist/vocalist Jerry Cantrell. Shortly after, they were joined by vocalist Layne Staley and Mike Starr. Debuted in 1990 with Facelift, Alice in Chains has released 6 studio albums in total.
It's not the first time the names Corey Taylor and Alice in Chains have been called alongside each other. On December 18, 2009, Corey Taylor had teamed up with Jerry Cantrell & Camp Freddy to perform his favorite Alice in Chains song, Would.
However, during his recent Q&A session, Corey Taylor was asked to name his favorite of the big four Seattle grunge bands among Soundgarden, Alice in Chains, Pearl Jam and Nirvana. Saying that Alice in Chains is the number one for him, Corey admitted that they inspired his writing skills. He also paid his tribute to the band's late singer Layne Staley and said he is one of the greatest singers in history.
"It has to be Alice in Chains," Corey says.
"Alice in Chains, to me, is one of the greatest rock bands that ever was. And I don't just mean that from a grunge standpoint or metal or anything like that.
"They revolutionized so much musically and they inspired me to change the way I write music. I mean, full stop, period, the end of sentence.
"Layne Staley is still one of the greatest fucking singers that ever lived. Now, that is not a reflection of the demons that he had to fight, obviously, and that's everything to do with his talent. He just made it look so fucking easy, and he could sing anything, he could write anything, and the shit that he was writing about was killing him, and yet we loved it.
"To me, that was the greatest baring of the soul that I ever listened to. And if you need any more proof of that, all you need to do is listen to 'Nutshell'. It's one of the greatest songs ever written. And that's not even my favorite Alice in Chains song."
Corey Taylor Names His Favorite Alice in Chains Song
Corey Taylor then continued by revealing his favorite Alice in Chains song. Saying that Alice in Chains' Would is incredible, Taylor mentioned what the song means to him. He also once again touched on the late singer Layne Staley and said Would was the tragedy of people who dealt with pain at the time.
"My favorite Alice in Chains song is 'Would,'" Corey continues. "Full stop. That song is fucking incredible. But 'Nutshell' is such an outpouring of trying to share with you the darkness that's in his heart. And even though you're hearing it, it's so light, you're just, like, 'Fuck. Where is he?'
"And we never knew. And that's the great tragedy of people like Layne. It's not just Layne, obviously; there's so many people that came from that generation of artists. The pain they dealt with — some of them won, some of them didn't. But the great thing is that we can listen to their music and it can help us get past our own pain.
"And there's probably not a day that goes by that I don't listen to Alice in Chains. It's still just that good. And the fact that I know those guys now is just icing on the cake. It's rad to be able to hang out with your favorite band."
Back in this past February, Corey Taylor had shared his honest opinion on new rock artists. At the time, he said about new rock artists that he hated the artists who failed in one genre and decided to go rock.
"I look at some of these bands that sound like this or sound like that or sound like the other guy, and it's just, like, well, they obviously listened to two albums that have been out for a minute.
"But the ones that really frustrate me are the ones that they take something that's been around forever and then just basically rework it and call it new – even though it's completely derivative. You know the band they're ripping off – they're not even trying to rip off a bunch of bands; they're ripping off one band.
"But the younger generation picks them up and says, 'This is our blah blah blah', because they're tired of old people telling them that the music that came before them was better. And I don't know who's right, but I know both are wrong, because we should be encouraging everything.
"I'm just as bad. I'm the worst old fogey dude shaking his cane ever. And I hate everything. I hate all new rock for the most part. I [hate] the artists who failed in one genre and decided to go rock – and I think he knows who he is. But that's another story. I'm the worst. And I hate everything."