Zakk Wylde Reflects On How They Copied Bon Jovi Songs To Get Deals With Labels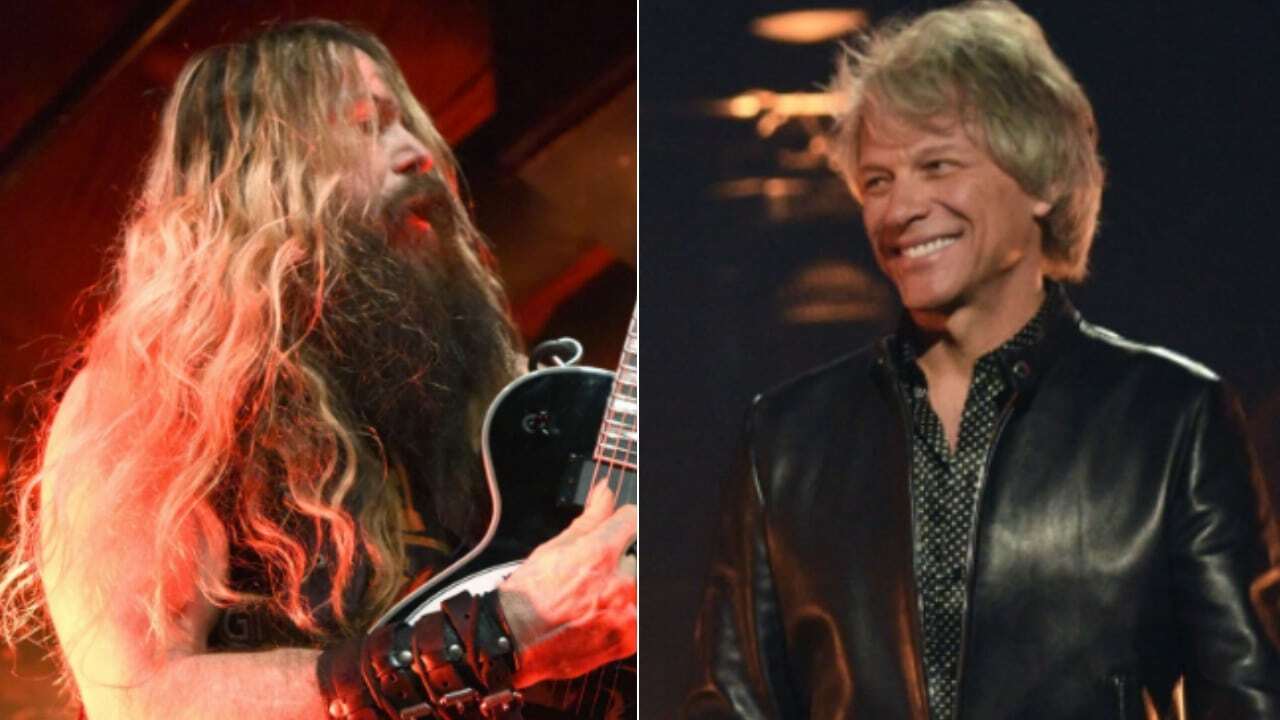 Black Label Society frontman Zakk Wylde appeared on Chaoszine. The talented singer talked about the early days of his career and shared his advice for beginners.
Gaining international fame as the guitarist of Ozzy Osbourne, Wylde took part in eight albums, five of which were studio albums, with Ozzy. Zakk Wylde formed his band, Black Label Society, in the late '90s. Wylde, the band's lead vocalist, lead guitarist, and piano player, has appeared on eighteen albums with the band.
On the other hand, Wylde has released two solo albums to date. The albums Book of Shadows and Book of Shadows ll, which he published as a continuation of each other, were published 20 years apart. Wylde has also done side projects with Pride&Glory and Zakk Sabbath.
Anyway, in his last appearance with Chaoszine, Zakk Wylde shared what advice he gives to beginners. According to Wylde, the secret is to be yourself and to go after whatever moves you.
"When somebody says, 'Hey Zakk, have [you got] any advice for my son or my daughter that's playing music? 'I go, 'Whatever music it is that moves you, that's what you should be playing," he said. "And I know it's easier said than done… But the whole thing is, when you listen to all the bands that you love, they're really playing what moves them and [what] they naturally like.
Zakk Wylde Says 'Not One of Us in This Band Owned a Bon Jovi Record'
Stating that the way to success is to follow your own style and whatever attracts you, Wylde talked about how they copied Bon Jovi in ​​the early stages of his career just to sign with labels. And he added that the bands that have been successful so far have also achieved success by following their own path.
"I remember – before I started playing with Ozz – I remember when we were in Zyris, trying to get signed [to a] label, and we were writing all this Bon Jovi pop-rock kind of stuff. And I go, 'This can't be right.' Because there's not one of us in this band would own a Bon Jovi record. None of us like that kind of music. I mean, we all liked Zeppelin, Bad Company, Black Sabbath – stuff like that…
"Not one of us in this band owned a Bon Jovi record; we were trying to write Bon Jovi songs because we were trying to get signed. And once again, at least the guys in Bon Jovi are playing music that naturally comes out… It doesn't matter what genre it is – when you look at all the bands that are successful, they're really playing what they enjoy playing – and that's why they were successful at it… So, even to this day with Black Label, it's just – that's the music I love."
Back in June, Zakk Wylde appeared on Metal Hammer and talked about Randy Rhoads' career with Ozzy Osbourne, the influence of his works with Black Label Society, and the upcoming Ozzy Osbourne album. At first, he admitted that Black Sabbath, Led Zeppelin, Deep Purple, and Cream are his band's guiding lights.
"The Black Label Society soup all starts with a riff, that's the foundation of the song," Zakk said. "The guiding lights for me are Black Sabbath, Led Zeppelin, Cream, and Deep Purple. Those riffs dictate the song – look at something like 'Smoke On The Water', or 'Paranoid' – they're the first thing you hear and they're what drives the song along. Then there's 'Sunshine Of Your Love' – that riff is probably the very first heavy metal riff ever. That's my Mount Riffmore."
Zakk then mourned the late guitar legend Randy Rhoads and mentioned the first two Ozzy Osbourne albums. He also praised Jake E. Lee and his works on Bark At The Moon. Wylde admitted that everything had been built from the ground up with Ozzy Osbourne.
"The framework of what Ozzy does was all set by Randy Rhoads on those first two albums," he continues. "That's the template for how an Ozzy car is made, but you can make tweaks on that design to do something different – like what Jake did with 'Bark At The Moon.'
"When I'm working on these things, I know what is gonna end up being an Ozzy thing and what is gonna go somewhere else. But when I did 'No More Tears' there wasn't a Pride & Glory, or a Black Label Society. So I didn't have a 'this idea is for Ozzy, this isn't' thing then."
"With Ozzy, everything is built from the ground up – we track drums, guitars and then start overlaying and whatever to get it to the final product.
"Pride & Glory was more of a Cream thing, like a power trio where everything was recorded there and then."
Elsewhere in the interview, the artist once again commented on playing alongside his music gods. As you know, he previously said it feels mind-blowing. Now he repeated his words, adding Ozzy Osbourne's plans.
"Just to be playing on a record with Jeff Beck, Lord Iommi, and Eric Clapton – if you'd told me when I was 15 I'd be playing on a record with three of my heroes I would have said forget about it," he said.
"Oz is singing great too, so hopefully, once he's had this last surgery we can glue him back together and get him out on the road doing what he loves. That's the game plan right now."