Joe Satriani Still Thinks 'Jimi Hendrix Is The Best'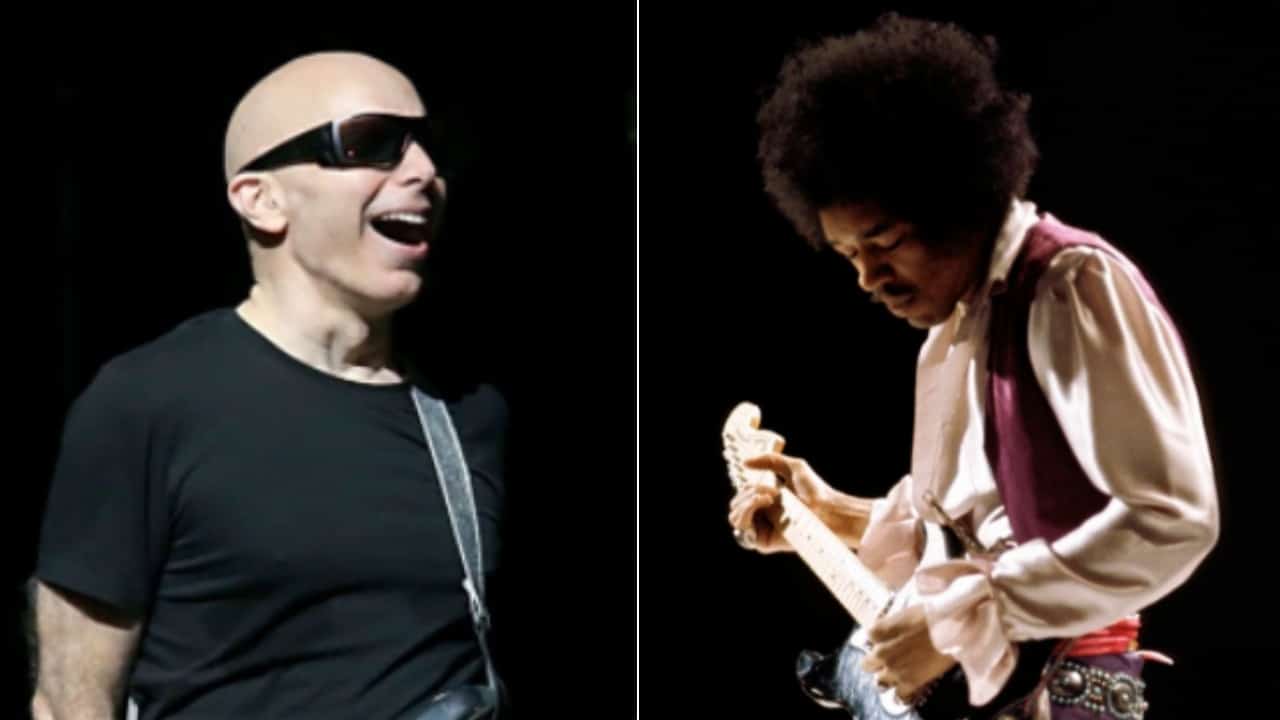 Internationally famous guitar virtuoso Joe Satriani appeared in the 118th episode of Tone–Talk. In the interview, Satriani talked about the artists he was influenced by and put Jimi Hendrix at number 1.
As a teacher in his youth, Joe Satriani also inspired and guided many talented young artists. Some of these talents we all know well are Metallica's guitarist Kirk Hammet, Testament's lead guitarist Alex Skolnick, and Counting Crows' David Bryson.
On the other hand, talking about the artists he was influenced by without hesitation, Satriani mentioned names such as Ritchie Blackmore, Brian May, Jeff Beck, and Eric Clapton in his past interviews. Satriani also played with legendary names such as Sammy Hagar, Michael Anthony, and Alice Cooper, who inspired many artists.
In his latest appearance with Tone-Talk, Satriani opened up about his inspirations. Satriani, who put Jimi Hendrix at number 1, admitted that he admired Hendrix's work under the conditions of that years.
"Hendrix is my number one," Satriani says. "I still can't believe he did what he did, It's just freaky. Every once in a while I'll get the courage to listen to 'Machine Gun' [from] 'Live at the Fillmore' again. Somebody could do that live, you know, it's absolutely amazing. That was 1969. Just crazy when you think of the tools that he had, It's just amazing."
"I grew up listening to the music [that] my older siblings were listening to in the late '50s, early '60s. I didn't start playing till 1970. I was a drummer when I was a little bit younger, when I was nine years old. So, I loved the Beatles and The Stones and everything from 1966 on really started to build that foundation of what I thought felt [was] really great. Jimmy Page, Tony Iommi, Jeff Beck, Pete Townshend, Keith Richards…"
Joe Satriani Also Praises Pete Townshend
Satriani also talked about how Pete Townshend, who is the songwriter of more than 100 songs and 12 albums by The Who, has influenced him. Underlining that live performance and recording are two completely different things, Satriani said that he was impressed by Townshend's ability to attract the audience very well in both.
"I worked with Glyn Johns [producer], and I remember I would grill Glyn about working with Pete, and so many times he shocked me, telling me that [on] some song I asked him about – Pete had played acoustic guitar and did the vocals, live, for the album," he continues. "I'd be like, 'What?!'
"A lot of people forget that performing for the audience and the tape machine in the studio is an art form unto itself. It's a real specific set of talents, very different from just technical talents or being able to play difficult passages. It's different than composing, remembering your steps, where your lighting cue is, and all that kind of stuff. But Pete was out of control. I mean, he just could really sell music and lift the spirits of the audience like nobody."
Back in 2021, talented guitar virtuoso, Joe Satriani revealed his favorite song recorded by Jimi Hendrix. On the podcast where the artists revealed their favorite Jimi Hendrix song, Satriani chose The Wind Cries Mary.
"I'm pretty sure that was the first Hendrix song I ever heard," Satriani says.
"And it was a cathartic moment where I was doing something and it was coming out of the speakers of those huge stereo systems that parents used to have, who would buy those things made out of mahogany and funny-looking grill cloth.
"But it did sound wonderful and when I heard that song, my world turned upside down.
"It was like the second version of that first moment where sound did something to me that it wasn't doing to other people around me, and I was completely transfixed by it, I had to know who it was."
Concluding his words, Satriani adds Hendrix is the coolest guy he's ever heard: "I think they thought it was kind of cute that this little kid was just infatuated with Jimi Hendrix, and so they went out of their way to find me an album or two.
"And I just spent hours and hours staring at those album covers and listening to that guy, and thinking, 'This is the coolest guy I've ever heard!'"
https://youtu.be/K2B2nT6pfSE