Nicko McBrain Recalls An Embarrassing Iron Maiden Night: "I'm Gonna Leave The Band"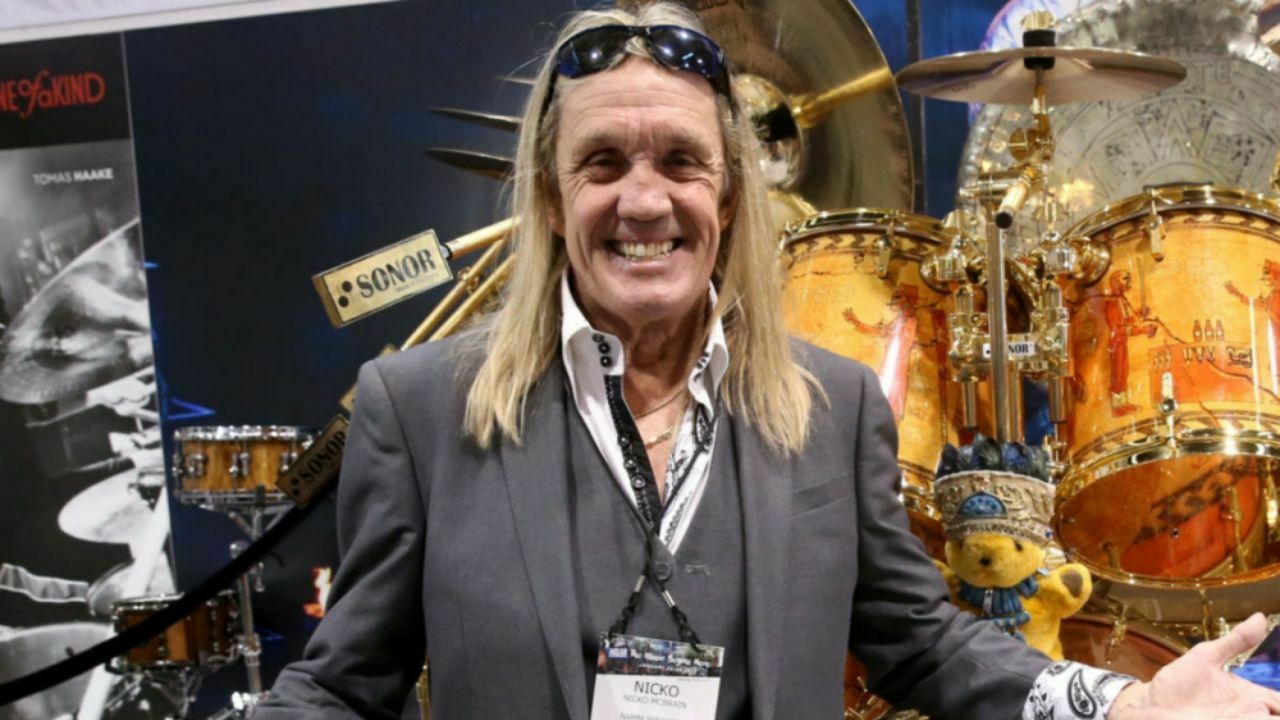 Nicko McBrain has recalled a moment that he was near to leave Iron Maiden.
Iron Maiden drummer Nicko McBrain took fans back to one of the embarrassing moments he lived in his band and revealed his first reaction to the moment.
The English heavy metal band Iron Maiden was formed in East London in 1975. For more than four decades, the band has been showing light to the rock and roll community. Throughout its 46-year career, Iron Maiden brought 41 albums, including 13 live albums, 17 studio albums, four EPs, and seven compilations to its fans. Besides the albums, Maiden has released 47 singles and 20 video albums.
Nicko McBrain officially joined the band in 1982. During his tenure with Iron Maiden, the musician contributed to the band's fourteen albums. With the band, Nicko is currently promoting their seventeenth studio effort Senjutsu, which was released on September 3, 2021.
However, in a recent interview with Talk Is Jericho, McBrain, who told previously that Ringo Starr is his rock god, took Iron Maiden fans back to the embarrassing moment he lived with band members.
When the interviewer asked, "Has there ever been times where you almost got to a trainwreck and you just got to keep playing?", McBrain mentioned the band's Powerslave tour. He touched on a weird moment with the band's singer Bruce Dickinson.
"Just pick a song out of the hat – any one," he says.
"One story that springs to mind like that is when we were doing the 'Powerslave' tour. We did three nights at Hammersmith Odeon – maybe more actually, I think we might've done five nights there.
"And we were doing 'Flight of Icarus,' and Bruce always, before you'd get a kick out of it, he goes, 'Scream for me Hammersmith, Scream for me Hammersmith, Scream for me…', three times.
"It always was three times, 'The Flight of Icarus.' [hi-hat counting off].
"One of the nights, he goes, 'Scream for me Hammersmith, Scream for me Hammersmith…'
"And he didn't get to the third one, and I counted it in, so Dave and I, because Adrian was stage-left, Dave was stage-right, Bruce is out front…
"So I couldn't stop, 'I can't stop, that would be really embarrassing. I'll just carry on… How am I going to get out of this?'
"So they all ended up flying up to the drum riser, and they were all standing in the steps in front of me going, 'What the fuck are you doing?!'"
McBrain Reveals A Moment He Was Near To Leave Iron Maiden
McBrain later added his words that there was a moment that made him want to leave Iron Maiden.
"So that was one of those moments, and we were recording, and Martin Birch is out in The Stones' mobile, and they were out the back, and I played, got through a gig after total embarrassment…
"I went from this massive, 'Yeah, I'm playing really well,' to, 'Oh my god, what did he just do?'
"I thought, 'I'm not gonna get fired, I'm gonna leave the band.' So I've gone out when we finished the gig, I've gone into the dressing room, and I said to the guys, 'I'm really sorry. You don't have to fire me, I'll just leave…'
"Everyone started laughing. Martin Birch came in, he said, 'That was priceless!' And there is a tape of that somewhere, and I wish I asked Martin about it.
"I did ask him about it years and years ago, and he said there was a quarter-inch tape that was running the whole show – not just the two-inch magnetic stuff that we had because it was all analog in those days.
"And he said, 'I've got that in my attic, I'll get it out one day just to embarrass you.' So that was quite an experience."