L.A. Guns' Tracii Guns Recalls Chatting With Metallica's Drunk James Hetfield: "You Always Pretend Like You Like Metallica"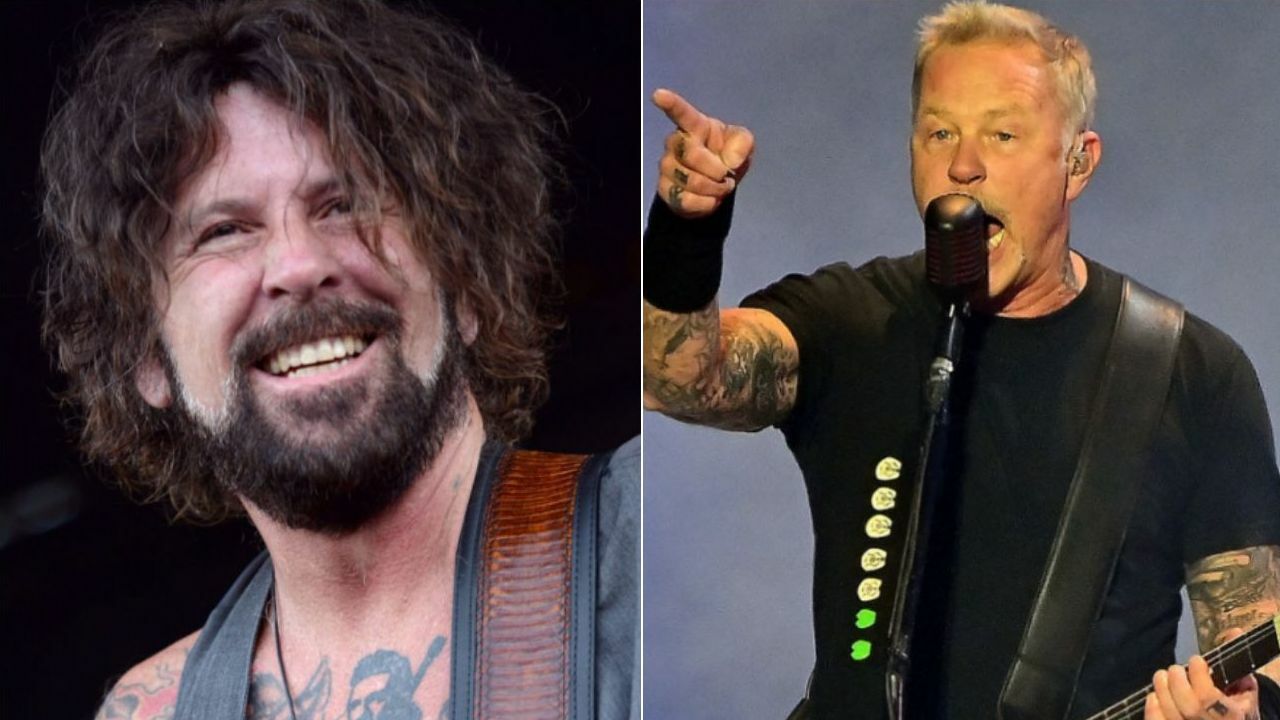 L.A. Guns guitarist Tracii Guns recalled the time he hung out with Metallica frontman James Hetfield in a bar in New York City and revealed what drunk James Hetfield told him about his opinion on Metallica.
James Hetfield gained international fame for being the rhythm guitarist, lead vocalist, and the main songwriter of his co-founded heavy metal band Metallica. James Hetfield, who has written his name in gold letters in the history of rock and metal with his band, has been part of the community for 40 years.
During his ongoing career with his 9-time Grammy Awards-winner band, James Hetfield has released 10 studio albums, 8 live albums, 3 EPs, 43 singles, and more. He contributed to the band's hit songs such as Seek & Destroy, Master Of Puppets, Welcome Home (Sanitarium), Battery, Sad But True, Enter Sandman, Nothing Else Matters, and Holier Than Thou.
Over the years, James Hetfield could not give up his passion for alcohol and drank backstage, after the concert, before the concert, and every moment until he entered rehab in 2019, which caused the postponement of the band's tour of Australia and New Zealand.
Recently, Tracii Guns remembered the day he drank with James Hetfield in Scrap Bar. At first, the guitarist mentioned his band's releasing self-titled debut album in 1988. According to him, all Metallica members without Jason Newsted were there, and all of them were super-friendly.
https://soundcloud.com/radioactivemikez/la-guns-tracii-guns?utm_source=clipboard&utm_campaign=wtshare&utm_medium=widget&utm_content=https%253A%252F%252Fsoundcloud.com%252Fradioactivemikez%252Fla-guns-tracii-guns
"When we released our first album at the police academy here in L.A., everybody showed up but Jason, I think," he says. "They were all there. And they've always been really cool guys.
"And every time I see any of those guys, it's always, like, 'Hey, man. What's going on?' Super-friendly, down-to-earth guys. I really like the Metallica guys."
Tracii Guns Reveals What James Hetfield Told Him About His Band Metallica
The 55-year-old guitarist then revealed a rarely-known moment he lived with James Hetfield. He took fans back to James Hetfield's drinking alone in a bar in New York City. According to Tracii, when he said to James that he loves Metallica, the drunk James Hetfield told him that he always pretends like he likes Metallica.
"Let me tell you a fast story," Tracii says. "I'm in New York City getting ready to do press for 'Cocked & Loaded', and I had an advance copy of'Black Album.' And I walk into the Scrap Bar.
"The only other person in there that night was James Hetfield alone in the Scrap Bar. And I walk up to him. And he was loaded, and I wasn't.
"He's all, 'Tracii Guns.' 'Doing press?' 'Yeah, why do you care?' 'That's why I'm here. That's the only reason why we're here at this bar alone, 'cause there's nothing going on.' He's, like, 'Yeah, I guess so.' I go, 'I have your new record and I listened to it a lot. I really like it.' He goes, 'You always pretend like you like Metallica. You don't like Metallica.'
"He goes, 'Yeah, I don't know, man. I don't know if you do. You're, like, fancy.' I'll never forget [him calling me] 'fancy.' I'm fancy? 'You play with guys like Michael Schenker.' [I'm], like, 'James, it's me, man.' And he was so, so drunk."
Concluding his words, Tracii mentioned the next time he chatted with James Hetfield. Saying that James didn't remember their hung out, the guitarist added that Hetfield denies the existence of that evening.
"Anyways, I established to him, and that was the only thing I did that night, was convince him that I liked his band," he continues. "And I still don't think he believed me.
"But the next time I saw him, I go, 'You remember we were at the Scrap Bar together?' He goes, 'Nope.' I go, 'You don't?' He goes, 'Nope.' I go, 'We were doing press.' He goes, 'Nope.' He just completely denies the existence of that evening."
Back in this past October, James Hetfield had shared his honest feelings on rappers or each musician from different genres covered Metallica in The Blacklist. Saying that he loved the fact that people took their time on it, Hetfield sent his respects to those musicians.
"There were definitely a lot more," Hetfield says. "And I love the fact that people enjoy the music, they've taken it in, they've digested it, and they've to spit it out in their way what works best for them.
"Whether it's in Spanish, or it's in rap, or it's in a country twang or a crazy remix kind of thing…
"I love the fact that they're all really, really different. And the people that did them, the artists, they took the time.
"They took the time to make it theirs, and they didn't just phone it in and say, 'Oh, we'll just cover it how it's supposed to sound.' They took it in and made it theirs. That, to me, is beautiful."