MOTLEY CRUE's TOMMY LEE Shares Opinion on MACHINE GUN KELLY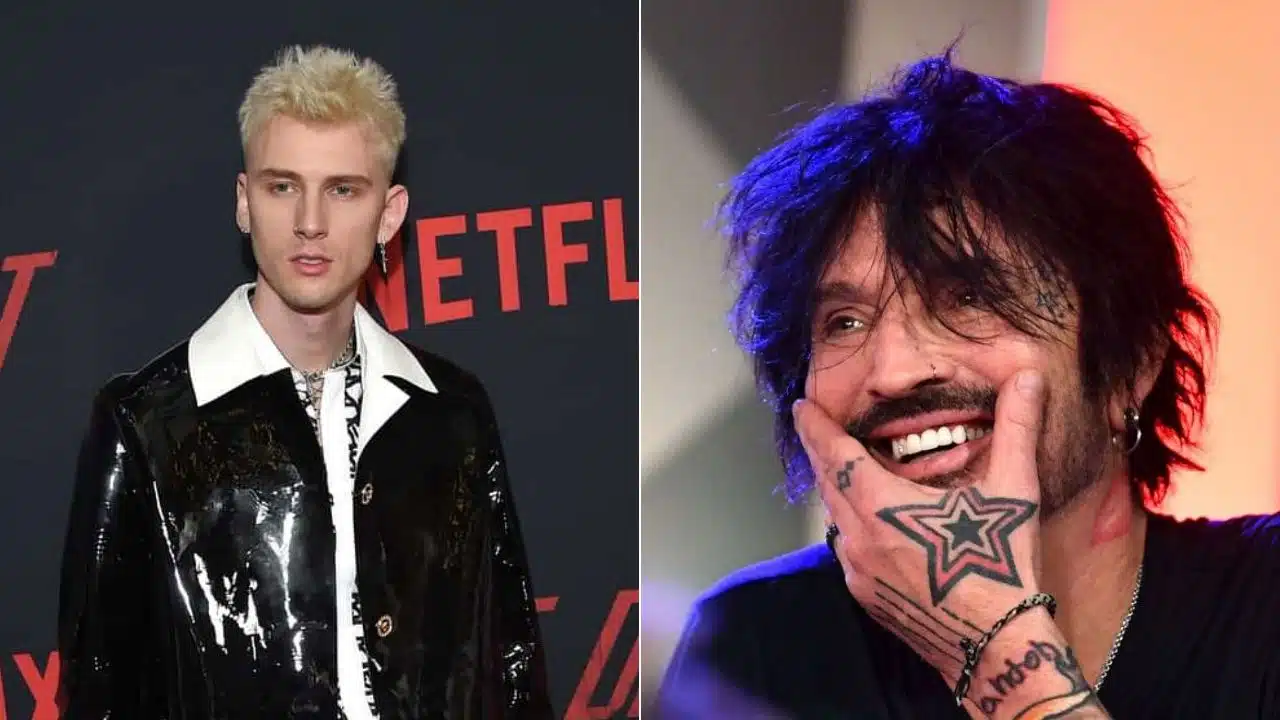 Motley Crue drummer Tommy Lee, who also has a great solo career except for his works with his band, shared his honest opinion about Machine Gun Kelly while speaking about The Dirt movie.
The American rapper Machine Gun Kelly transformed into Motley Crue drummer Tommy Lee in The Dirt movie, which was a drama movie about Motley Crue.
Recently, while speaking with GQ, the 58-year-old drummer discussed Machine Gun Kelly's Tommy Lee performance. When the interviewer asked what he thought about Machine Gun Kelly, Tommy Lee said:
"He absolutely smashed it! I still don't know how Jeff the director took that much material, that many years of fucking insanity, and put it into what, an hour and 45 minutes or whatever the length is. And have it make sense. All the guys that played us just killed it. As a band, we couldn't have been happier."
"My first emotion that I revert to isn't happiness and I think his is, very much so," Machine Gun Kelly said for Tommy Lee in USA Today in 2019. "He's excitable. Everything to him is cool and there's something really beautiful about that. It never seemed like he was tainted by the ugliness around him."
Motley Crue autobiography film The Dirt is released on March 18, 2019.
Tommy Lee has recently released its third solo album, 'Andro,' which includes 14-tracks in total.