Wolfgang Van Halen Reacts To Playing 'Paradise City' With Guns N' Roses: "I Was So Nervous Beforehand"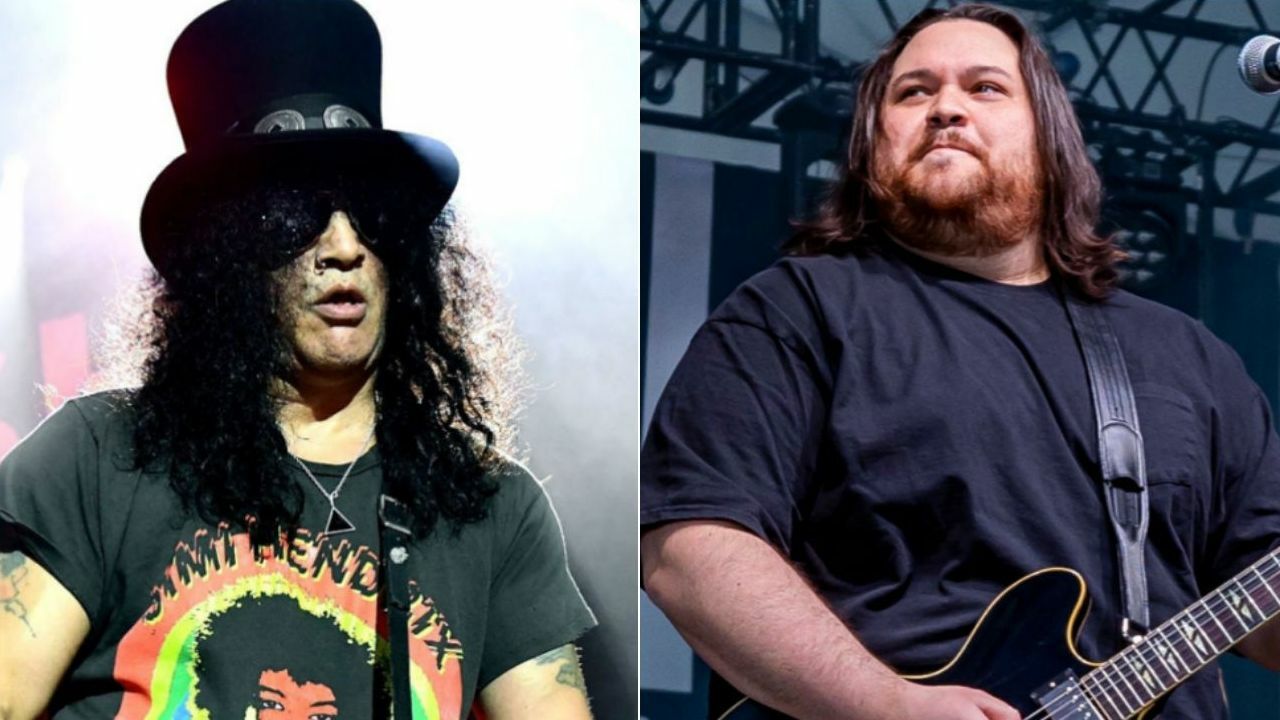 During a new appearance on Consequence, Wolfgang Van Halen opened up about what it was like to play with Guns N' Roses on stage and said that it was insane, although he felt so nervous before he went on stage.
Wolfgang Van Halen is an American guitarist who gained international fame for being the bassist of his father Eddie Van Halen's band, Van Halen. He performed with the band from 2006 to the band's disbandment in 2020 due to his father's tragic passing. After his father's passing, Wolfgang launched his solo career under the name of Mammoth WVH.
On the other hand, Guns N' Roses is an American band formed in 1985 by Axl Rose and Izzy Stradlin. After the band signed its debut record deal with Geffen Records, the band included Axl Rose on vocals, Slash on lead guitars, Izzy Stradlin on rhythm guitars, Duff McKagan on bass, and Steven Adler on drums. During its ongoing career since 1985, Guns N' Roses released 6 studio albums, 2 compilation albums, 9 video albums, 4 EPs, 20 singles, and many more things.
On October 2, Wolfgang Van Halen had joined Guns N' Roses on stage during their Hard Rock Live Arena show in Hollywood, Florida. They've performed Guns N' Roses' Paradise City together and rocked the crowd who went to see them. During the show, Axl had said about Wolfgang that it was cool to play with him.
However, recently, Consequence mentioned Wolfgang's supporting Guns N' Roses on the band's US tour. At first, Wolfgang touched on how does touring with Guns N' Roses build him as an artist. According to the musician, playing with Guns was a wonderful way to start.
"In a way, it was a wonderful way to start because it's a trial by fire, you're being thrown to the lions every night because the Guns' audiences are – at least when we were on there – they would tell us that they're notoriously not very receptive to openers," Wolfgang says.
"So when it started going really well, it was like, 'Oh, shit, we're actually doing it!' It was kind of a dream.
"So I think it was a really great way to cut your teeth at such a ridiculous level in the States. We played baseball stadiums! I never could have imagined it! It is ridiculous."
Wolfgang Reacts To Play 'Paradise City' Alongside Guns N' Roses
Later then, Wolfgang revealed what it was like to play Paradise City alongside the owner of Guns N' Roses. Saying that it was insane, Wolfgang admitted that he felt very nervous at first. Concluding, the bassist said that Guns N' Roses bassist Duff McKagan told him that there was a great harmony.
https://www.youtube.com/watch?v=Ouy3qNY5Mwc
"Absolutely insane," Wolfgang admits. "I was so nervous beforehand. When I had heard that Axl [Rose] wanted me to play 'Paradise City' with everybody on the last two nights, and they want me to be a part of the bow and everything, it was like, 'Uh, OK…
"And I just held up on the bus in any free time, and I learned just perfectly. There were moments where I only listened to the right side of the headphones to hear Izzy's [Stradlin, guitar] part so I could play it literally perfect to every little thing he did.
"And I wasn't happy until it was just so ingrained because we only had one little soundcheck but it went so well because I didn't know that they wanted me to do backing vocals too.
"And right as we did it, I just started singing the high harmony that I always hear at the beginning of the song, and I didn't realize that they hadn't been doing that the whole time.
"So when I did it afterward, Duff [McKagan] was like, 'Oh, yeah, there's harmony there, isn't there? That sounds great, man!' It was like, 'OK, I think this will be alright.'"
How Guns N' Roses Reacted To Mammoth WVH's 'Don't Back Down'?
Wolfgang Van Halen and his band Mammoth WVH had released a music video for Don't Back Down on March 26, 2021. The track was taken from Mammoth WVH's self-titled debut studio album.
Back in this past August, Wolfgang had discussed his relationship with Guns N' Roses members, revealing how they reacted to the band's single Don't Back Down. According to Wolfgang, Axl Rose and Duff McKagan liked the song and the music video very much.
"He [Axl] told me that he really liked 'Don't Back Down,' and that he really liked the video," Wolfgang says. "He gave me a hug. I couldn't believe it. He was a really sweet guy.
"The other day, Duff [McKagan, bass] came to our dressing room and he's a sweetheart as well.
"He was telling us how Axl said that 'Don't Back Down' is just straight fuckin' rock 'n' roll and I thought that was the biggest compliment I could have heard. It still feels like a dream.
"It was amazing to see their whole show with the video and the lights.
"It's been so long, I haven't seen a live show in forever. There's nothing like it."