Rob Halford On Next Judas Priest Album: "I'm Very Excited For Our Fans"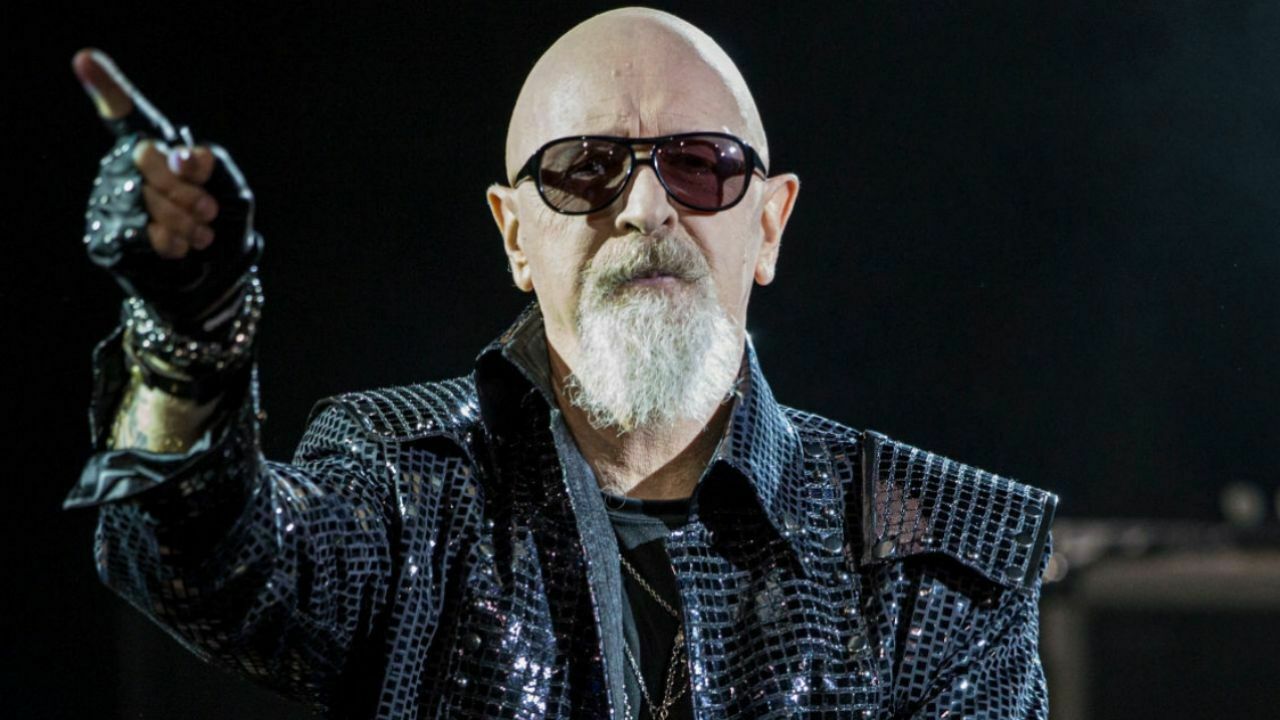 During a new appearance on Mariskal Rock, Judas Priest singer Rob Halford has opened up about his band's upcoming studio album and shared his great feelings that might excite Judas Priest fans.
Rob Halford gained international fame for being the lead vocalist of the heavy metal band Judas Priest. At first, the singer had joined the band in 1973 and performed with them until his departure in 1992. Later then, Halford rejoined the band in 2003 and still rocks with them.
Throughout his tenure with Judas Priest, Rob Halford performed in twenty studio albums of the band. Those were some of the band's beloved albums such as Painkiller, Killing Machine, British Steel, Turbo, Battlecry, Point Of Entry, Ram It Down and Redeemer of Souls.
Debuted in 1974 with Rocka Rolla, Judas Priest had released its latest album in 2018, titled Firepower. It was the band's 18th studio album and sold over 50,000 copies in its first week. The album includes the band's beloved songs such as Firepower, Flame Thrower, Rising from Ruins, Lone Wolf, Sea of Red, Necromancer, and Never the Heroes.
However, recently, Rob Halford discussed the progress of the band's upcoming album. According to him, it's been going slowly and will be a little bit different from the others.
"Slowly but surely, these things come together; it's what we've always done," Halford says.
"And generally, when we go out on these world tours, we generally tour to support a new record. We did something a little bit different this time because it was the 50th-anniversary year of celebration, which is gonna push into next year now."
Rob Halford Admits He's Excited For Judas Priest Fans
Rob Halford then detailed the upcoming album and shared exciting things. Saying that it sounds very good, Halford added that they've got very good ideas.
"It's sounding good, man," Halford adds. "It's sounding really strong. I'm very excited for our fans again. I think it's gonna be another great display of the passion that we still have as writers and as players to get this down and to unleash some new metal.
"We've got a bunch of stuff. I don't know when you and I talked last, but since then, we did have that one big writing session — March, whatever year that was; not this year, but last year I think it was. And then another one before the Bloodstock festival [in August].
"So we've got a strong, strong bunch of ideas… Well, they're more than ideas — they're completed songs. We haven't gone into full production yet.
"It's gonna be great. It's gonna be a really, really good moment."
Elsewhere in the conversation, Rob Halford commented on if the band's guitarist Glenn Tipton will be involved in the recording sessions for Judas Priest's next album.
"There's ways of doing this," Halford reveals. "Glenn can still play the guitar. He plays it differently, but he can still play. He walked out with us on Bloodstock recently [and played] 'Metal Gods', 'Breaking The Law' and 'Living After Midnight', I think it was. He can play.
"So he'll be on this next album. Whatever work he does, he's valuable — really important. He's a member of Judas Priest. He's still there. He's still an important component of this band and what this band represents, particularly in the writing sense. He made a massive contribution to the songs that we have so far.
"And we'll still keep writing — we'll still keep putting together the ideas. 'Cause you can never not stop writing. The calendar tells you, the label says, 'We would like a record blah blah,' because it takes months to prepare and then months of promotion. And the clock is ticking."
Back in this past October, Rob Halford had once again commented on the upcoming Judas Priest album. During the interview, Halford had thrilled fans, saying that it will be unique.
"When we played Bloodstock and twenty thousand metal maniacs were singing 'I'm your turbo lover,' it's metal," he says. "And then, twenty minutes later, twenty thousand metal maniacs are going, 'He is the painkiller,' it's metal.
"From two different worlds — from the 'Turbo' world and from the 'Painkiller' world — but it's still heavy metal.
"And this, I feel, has always been what sets Judas Priest in a place that no one else explores. And that's why I feel that when our fans hear that Judas Priest is making a new metal album, they know they're going to get something that they have never heard before, they're going to get the sounds, they're going to get the songs, they're going to get the compositions and the arrangements in a way that, again, is new; it's fresh."