Ex-KISS Star Ace Frehley Says Eddie Van Halen Was A Great And Innovative Guitarist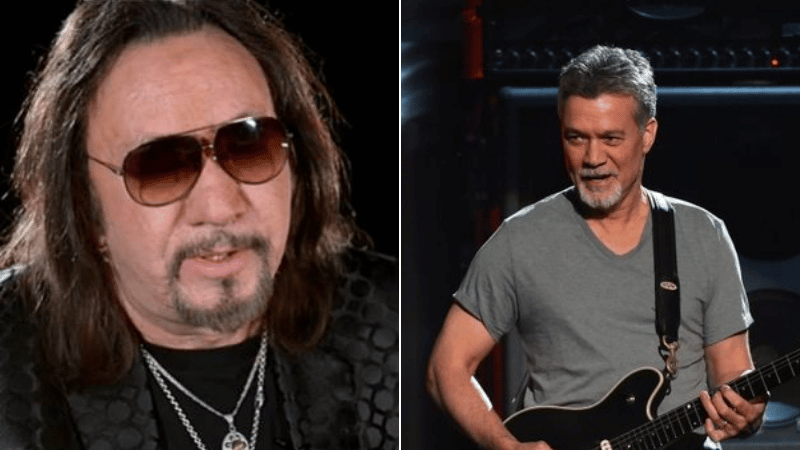 The world-class musician Ace Frehley, known for the occasional lead vocalist of the rock band KISS, has shared a touching letter to mourn Van Halen legend Eddie Van Halen, who passed away a few days ago.
One of the legends of the years, Eddie Van Halen, who rocked the rock world and wrote his name among legends with golden letters, has lost his battle against cancer and died alongside family members on October 6th, 2020.
Recently, classic KISS guitarist Ace Frehley has updated his social channels to pay his tribute to the epic musician and praised him because of his great works. He stated in the letter he shared that he was a friend of him, and his passing upset him.
"Eddie was a friend of mine," Ace Frehley wrote in the letter. "I'm very saddened by his passing away so young in life…my prayers and condolences go out to his family, friends & fans!…A great and innovative guitarist…God Bless Eddie…R.I.P."
As a response to the Ace Frehley, many people cursed 2020 and mourned Eddie Van Halen once again.
Check Ace Frehley's tribute message below.
Eddie was a friend of mine…I'm very saddened by his passing away so young in life…my prayers and condolences go out to his family, friends & fans!…A great and innovative guitarist…God Bless Eddie…R.I.P. — Ace pic.twitter.com/Hiz9eodoF1

— Ace Frehley (@ace_frehley) October 8, 2020