Wolfgang Says Eddie Van Halen Tribute Song 'Distance' Makes People Emotional Who Lost Their Fathers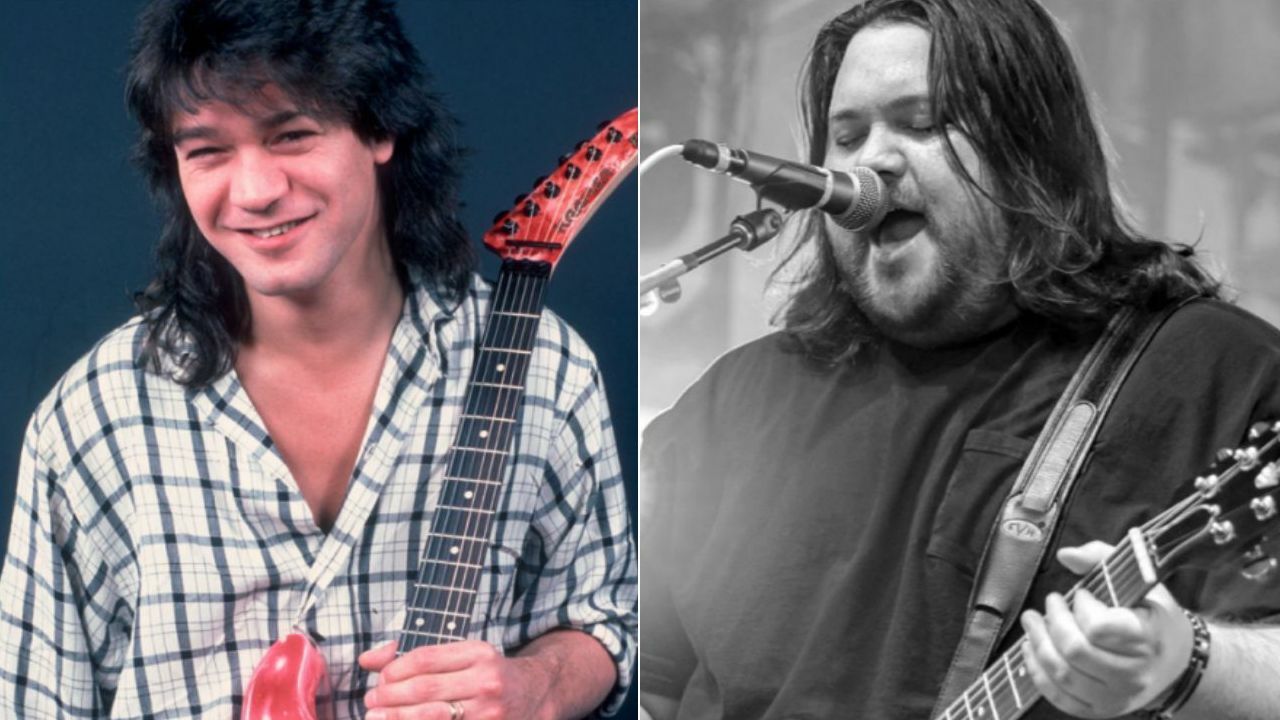 In a new interview with Total Guitar, the successful artist Wolfgang Van Halen has discussed his tribute song for his late father Van Halen legend Eddie Van Halen, Distance, and admitted that it is a touching song for people who lost their fathers.
Eddie Van Halen was the guitar legend who passed away on October 6, 2020. Beginning his career in 1964, Eddie is regarded as one of the all-time greatest guitarists in the rock world, even though he died. His legacy still lives thanks to his close friends, his family, his son Wolfgang, and his band's fans.
On the other hand, Wolfgang Van Halen is the American bassist known as the son of the late guitar mastermind Eddie Van Halen. They played bass side by side in his father's band Van Halen from 2006 to 2020. After Eddie passed away, Wolfgang began to focus his solo band Mammoth WVH, which is a band he reached great success in a short time.
Distance is the song of Wolfgang's solo project Mammoth WVH. At first, the song had to wait, as Wolfgang fulfilled his commitments as bassist in Van Halen and Mark Tremonti from Alter Bridge, as well as drummer for Clint Lowery of Sevendust. But after the saddened passing of his father, Wolfgang released the song to pay his tribute to his father. Shortly after the song was released, it had debuted at number 1 on the Billboard Rock chart.
While discussing his tribute song Distance recently, Wolfgang mentioned the difficulty of playing the song on TV because one of the most important persons in his life was not there anymore. Also, according to Wolfgang, it was not the first song he planned to release.
"Yeah, performing it is a whole different thing," he says. "That was very difficult. In terms of releasing it, it just seemed like the right thing to do.
"I'd been working on my music for so long, and with somebody as important as that in my life not being around anymore, it just seemed right.
"It certainly wasn't the first song I was planning on releasing. It's a bit to the left of the core sound of the album, but I think it fits still. It seemed right thing to get that out there as a tribute for Pop and have it all go to his favourite [music education] charity, Mr Holland's Opus. There was no ill intent behind it, that's for sure."
Wolfgang Admits Eddie Van Halen Tribute Song Distance Is An Emotional Song For People Who Lost Their Fathers
Later then, Wolfgang revealed how the Eddie Van Halen tribute son Distance affected people who lost their fathers. Although there were people that said Wolfgang uses his father's legacy to promote his music, he said that people who lost their fathers feel emotional when they hear the song.
"I know there are some people who are like, 'he's just using this,' but I love my dad and I just wanted to show everybody," Wolfgang continued.
"A bunch of Van Halen fans were like, 'This was the closure I needed.'
"You can relate the song to any type of loss anyone has ever experienced, so the comments on the video are beautiful and heartbreaking, like 'I just lost my dad and I heard the song on the radio and it really touched me.'
"I didn't expect it to resonate with so many people."
Back in this past July, Wolfgang had discussed how his father felt about his music when he was alive. Saying that Eddie was the proudest parent, Wolfgang had also answered if his father encouraged him to do music.
"He was a very impressed father. He took me on in everything from me playing soccer to this one time where I threw a pumpkin at a teacher who was mean to me in kindergarten," he said.
"He told me to not miss the next time. It was one of those little pumpkins, it wasn't a big one. But he just cheered me on in literally everything and he couldn't have been happier with the music.
"He was the only other person who had all the ideas on his phone other than me.
"He even had stuff that hit the cutting room floor that'll probably show up on another album or something. So he was definitely the proudest parent.
"He was super-encouraging and not forcing me to do it," the musician said. "He just saw that I had an affinity for it and encouraged it."