Queen's Brian May Recalls How He Created Solo For Freddie Mercury's Bohemian Rhapsody: "It Was Something Very Special"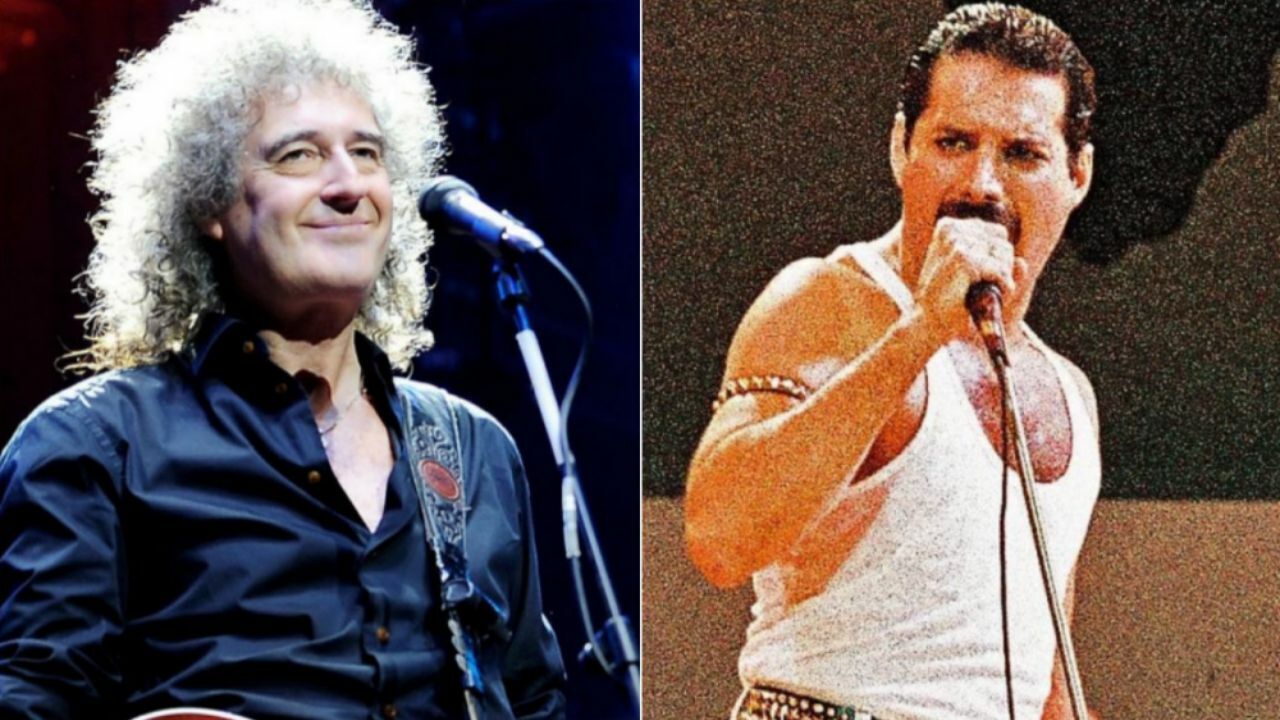 Queen guitarist Brian May has shared memory of creating the solo for the band's iconic song Bohemian Rhapsody and paid his tribute to the band's late singer Freddie Mercury.
Brian May gained international fame for being the guitarist of his co-founded rock band Queen. The 74-year-old guitarist's contribution to the band made Queen one of the biggest rock bands in the rock world. During his ongoing career with Queen, Brian released 15 studio albums while releasing two solo studio albums as a solo musician.
His friend and late bandmate, Freddie Mercury, was one of the greatest singers in history. Until the time he passed away in 1991, he had played alongside his bandmates in Queen and helped the band to reach world fame. He also led a solo career and served as a producer and guest singer for other artists.
Freddie Mercury was the one who wrote the band's iconic song Bohemian Rhapsody for the band's fourth studio album, A Night At The Opera. Receiving certifications because of its success, Bohemian Rhapsody is a song topped the UK Singles Chart for nine weeks. Also, in the past, the band had made a biographical movie named Bohemian Rhapsody to mention the band's and the late legend Freddie Mercury's story.
However, during a recent appearance on Guitar Player, Brian May detailed the creation process of Freddie Mercury's masterpiece Bohemian Rhapsody. When the interviewer asked how he created the guitar solo for the song, Brian admitted that it was very special.
"This track had been evolving for a while," Brian said. "It was very much the product of the fevered brow of Freddie. We knew it was something very special. It was recorded in pieces, as I think everybody knows.
"We would rehearse and record. We'd do it until we got it right. The various bits were put together. Freddie put a guide vocal on, and then we started doing all the multitracked vocal harmonies.
"There was already a rhythm guitar on there, of course. And somewhere during that process we talked about where there would be a solo, and that part of it Freddie hadn't mapped out.
"He said he wanted a solo in there, and I said I would like to, effectively, sing a verse on the guitar. I would like to take it somewhere else.
"I would inject a different melody. There was already a lot of color in there, but I would like to have a free hand. And I could hear something in my head at that point, long before I went in there and played it."
Brian May Admits Freddie Was Very Proud Of The Stuff That He'd Done
Later then, Brian touched on their positivity and said that they were always pushing each other to do the best things. At the end of his words, Brian May mentioned the amazing thing Freddie would ever do. Saying that there was a cassette that Freddie spent his morning putting together all the guitar solos that he could find, May added that he lost that cassette, and he has regret for it.
"There was a lot of interaction, and I think that was part of the magic that we had," he continued. "We gave each other a lot of stick, really, but in a very positive way. We were always pushing each other to try things.
"You know, one day Freddie had a big smile on his face when I came into the studio, and he popped a cassette into the player and said, 'Listen to this, darling. This is going to surprise you.'
"And what he'd done was spend the whole morning putting together all the guitar solos that he could find in the work that we'd done, and he'd strung them all together. It was quite amazing.
"And one of my big regrets is I can't find that cassette! I never throw anything away. I'm a bit of a hoarder. So it ought to be somewhere. But Freddie was very proud of the stuff that I'd done and that we'd done together."
Back in May 2020, Brian May had opened up about how it was like writing for Freddie Mercury during their career. Admitting that he missed Freddie, Brian May had added that he loved to write for him.
https://www.youtube.com/watch?v=SCmThcDsbiM
"I like playing my guitar and I like instrumental stuff, but to me, a song is about the singer, and music is about songs because you have some message to convey, and that's what the singer does," Brian said (as transcribed by MetalCastle.net). "The rest of it can be important, but it's not as important as the person who's putting across the idea.
"I loved to write for Freddie. I loved to see him do his stuff with us. You would give Freddie something, and he would make it into something else, he would take it to the next place.
"So I miss that, but I love working with Kerry, and a new bunch of girls called Kings Daughters."