Wolfgang Reveals How His Father Eddie Van Halen Felt About His Music: "He Was Definitely The Proudest Parent"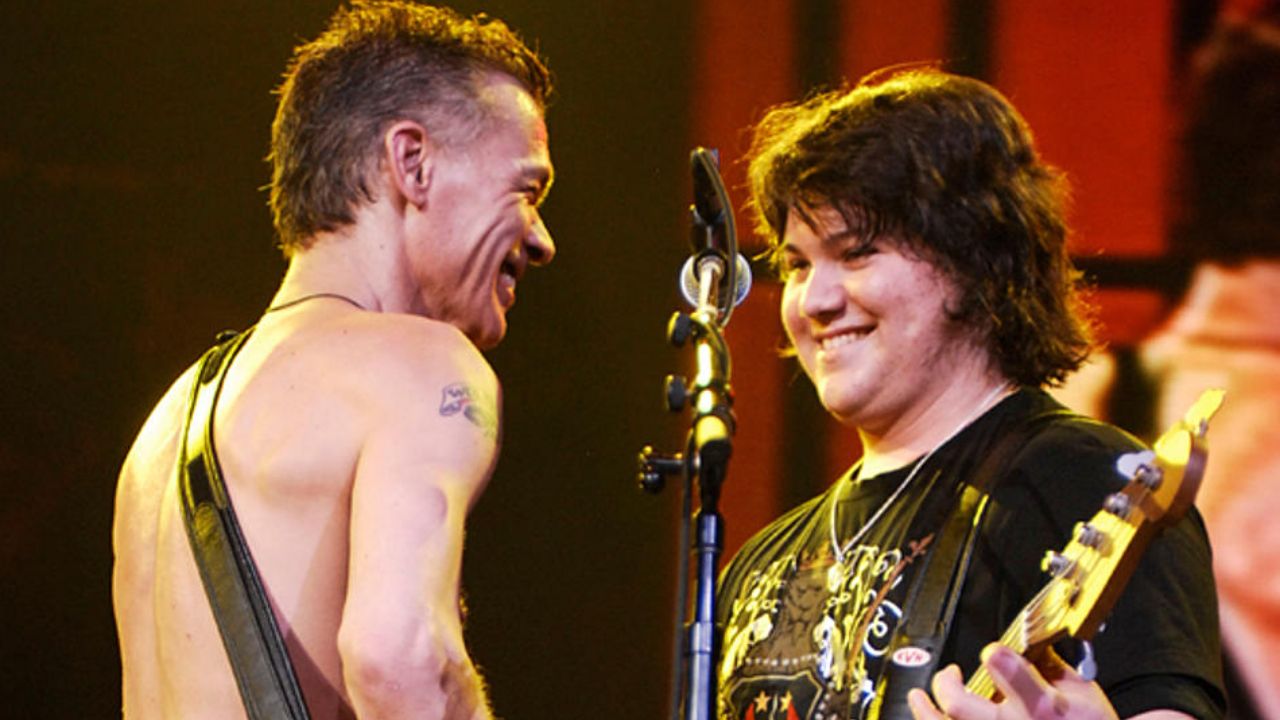 In a new interview with Anne Ericson, Mammoth WVH star Wolfgang Van Halen has talked about his father Eddie Van Halen and how he felt about his music during his career.
Speaking about his father and his reaction to his music, Wolfgang made heartwarming comments. He mentioned his father's support and said he was one of the proudest parents ever.
When the interviewer asked, "Was there a moment when you felt like your dad was just loving what you were doing musically?" Wolfgang said:
"He was a very impressed father. He took me on in everything from me playing soccer to this one time where I threw a pumpkin at a teacher who was mean to me in kindergarten.
He told me to not miss the next time. It was one of those little pumpkins, it wasn't a big one. But he just cheered me on in literally everything and he couldn't have been happier with the music.
He was the only other person who had all the ideas on his phone other than me.
He even had stuff that hit the cutting room floor that'll probably show up on another album or something. So he was definitely the proudest parent."
Elsewhere in the conversation, Wolfgang has also revealed that if his father encouraged him to do music.
"Yeah, he was super-encouraging and not forcing me to do it," the musician said. "He just saw that I had an affinity for it and encouraged it."
Wolfgang has also touched on his tour with Guns N' Roses and said he's blown away.
"It's insane! It's the highest honor that they thought of us and want to take us out, I can't believe it. I was excited in general just to go on tour but to take part in this, it's a whole other thing. I'm blown away."
Watch the interview below.