Max Cavalera Admits It Was Unreal To Be Praised By Lemmy And Dave Grohl On Sepultura's Roots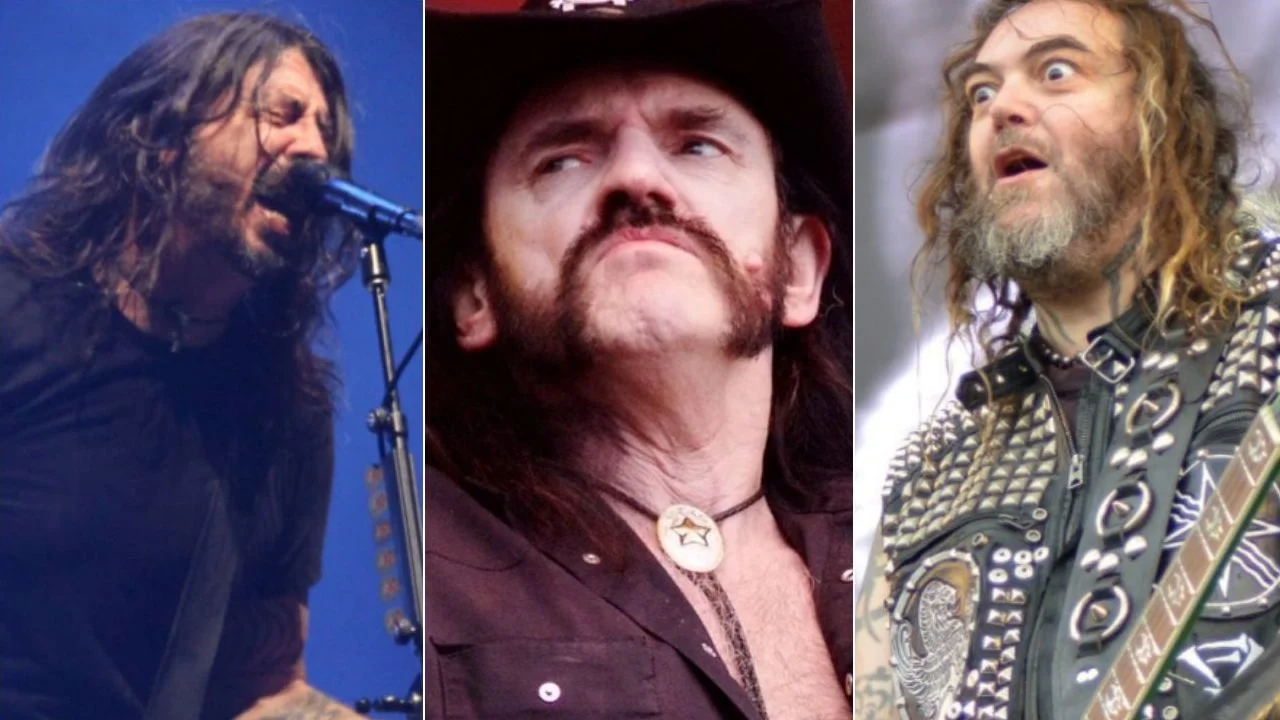 Former Sepultura singer Max Cavalera has commented on his band's sixth studio effort Roots and admitted that it was unreal to hear that musicians like Dave Grohl and the late Lemmy Kilmister praising the album.
Sepultura is a Brazilian heavy metal band formed in 1984 by Igor and Max Cavalera brothers. During their ongoing career, Sepultura has released 15 studio albums. Selling more than 25 million albums worldwide, the band has some successful records such as 1991's Arise, 1989's Beneath The Remains, 1993's Chaos A.D., and 1996's Roots.
Even though he parted ways with his band in 1996, Max Cavalera's contributions to the band are undeniable. He helped the band to gain international fame, releasing albums such as Schizophrenia, Morbid Visions, the band's first EP Bestial Devastation, Beneath the Remains, and Roots.
One of the band's successful albums, Roots, was the last studio album Max Cavalera released as a member of the band. He was the writer of the album's beloved songs, including Roots Bloody Roots, Straighthate, Cut-Throat, Ambush, Endangered Species, and Dictatorshit.
However, during a recent appearance on WXAV 88.3 FM radio station, Max has mentioned the album's massive success. Revealing that they went into unknown territory while they were doing the album, Cavalera admitted that getting praised by his idols like Dave Grohl from Foo Fighters and Lemmy from Motörhead was unreal.
"The 'Roots' record, which was heavily influenced [by] tribal music — the mix of tribal music and metal was a brand new thing, and we kind of went into a complete unknown territory when we did that, and the results were amazing," Cavalera says.
"And we ended up getting praised by people like Dave Grohl and Lemmy from Motörhead, which was unreal to me to hear – my idols praising some of my stuff. It was pretty cool."
Max Cavalera Adds 'Music Is Such A Big Landscape'
Continuing his words, Cavalera advised people who have been working on their stuff. At first, the 52-year-old musician stated that passion is one of the most important things to create something. Later then, he touched on people who love or hate Roots and said music is such a big landscape.
"If you do it with passion — you just have to have passion for what you're doing — and sometimes you've gotta go into these unknown territories and just see what happens," he continued.
"And don't be scared of it, don't be afraid — just go for it.
"And sometimes you will fail, and sometimes you will not — sometimes it will be great. And sometimes it is controversial. And it's okay. It's not for everybody.
"Some people love 'Roots'; some people hate 'Roots'. Some people only like the old stuff. Some people want me to play like I did when I was 15. I can't do that all the time.
"I try to bring a little bit of that into some stuff that I do, but I can't just be that only. There's much more to life than that.
"That's what I think people don't understand. Music is such a big landscape. There's so much we can do with it. It's endless.
"That's what the cool thing about it is. There's so much more you can explore and do different things with it. Why do the same thing over and over?"
In late December 2021, the current singer of Sepultura, Derrick Green, had mentioned Max Cavalera, saying he felt huge pressure because of him when he first joined the band.
https://www.youtube.com/watch?v=zq1rFutpV1g
"When I joined [the band], I was already just so chaotic because Max was the front person," Greensaid. "A lot of people had it in their minds that he created everything, Sepultura was his creation as a whole and the band had gotten there solely because of that.
"I think a lot of press and people [created that perception] because he was doing a lot of press; he's a very charismatic person, so he took on that role.
"And a lot of times, people were seeing him as the face, which happens with a lot of bands, especially with the singer.
"I think it was a little bit easier with Igor, but also difficult — extremely difficult. Because I was friends with Igor. He's one of the people that really got me charged when I was in the band and [he was partly responsible for] getting me into the band, I believe.
"And at a time where we were, like, 'Yes!' We'd been battling and working on a lot of stuff for album after album. We were at an album [at that point] — 'Dante XXI' — and we got great artwork, we've got a great team behind it, great songs, and then [Igor told us], like, 'I'm not gonna go on tour.' And I was just, like, 'Oh, man. This is really rough.'
"And then it just ended up where we went on tour with In Flames, and we had Roy Mayorga come and fill in, which was fantastic."