RIHANNA Wore PANTERA Shirt To Show Her Passion For Them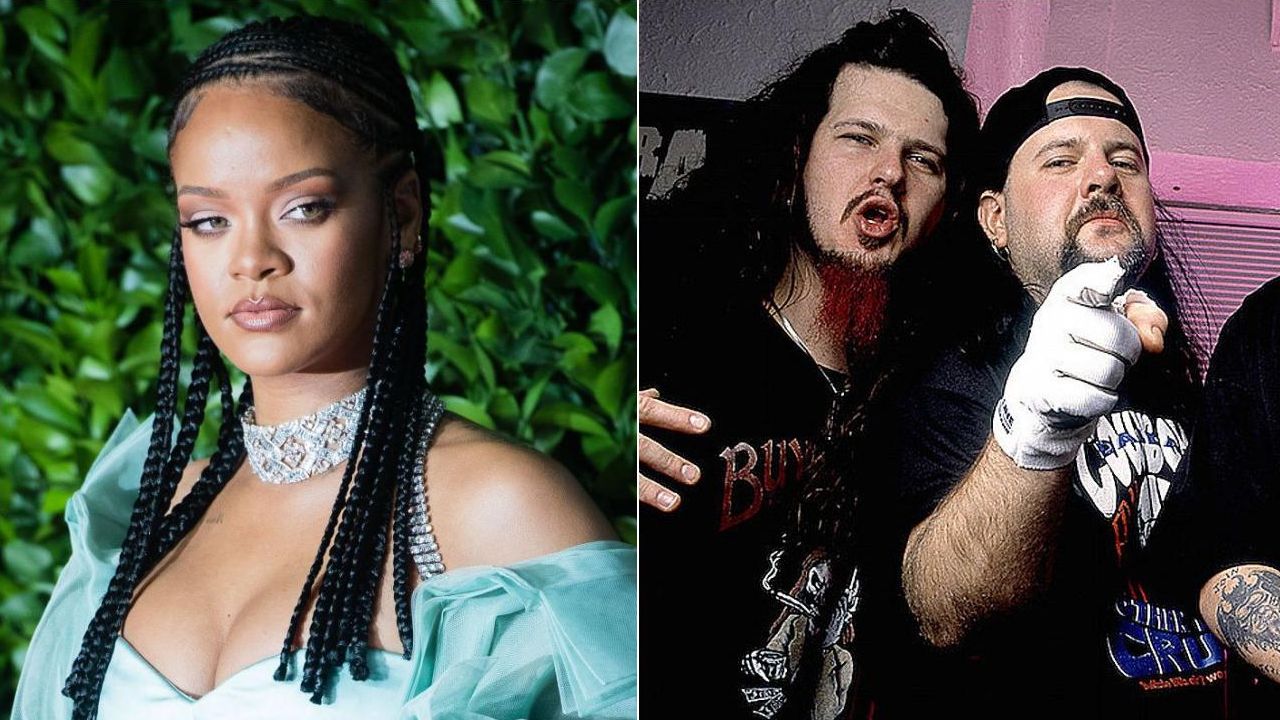 The Barbadian singer, actress and model Rihanna has recently appeared while wearing a Pantera shirt and attended a private dinner to hang out with her friends. With the photos, Rihanna showed off her passion for the band and her interest in the rock 'n' metal world.
In these days when the rap and rock world is getting very close to each other, the talented singer Rihanna posed while wearing a Pantera marijuana leaf-printed tree shirt after Travis Scott's inviting the metal legend Marilyn Manson to his Astroworld Festival. Also, in addition to that special act, the rapper joined Ozzy Osbourne and Post Malone collaborated for an epic project, 'Take What You Want.'
Also, in the photos, it was seen that she back to her mullet, just like her previous days.
This is not the first time that Rihanna appeared while interested in the rock 'n' metal world. As some of you know, he collaborated with Guns N' Roses bassist Slash in 2009 to make a song called 'Rockstar.'
You can find Rihanna's photos below.