Who Is The Richest Megadeth Member? Dave Mustaine, David Ellefson, Kiko Loureiro, Dirk Verbeuren Net Worth In 2023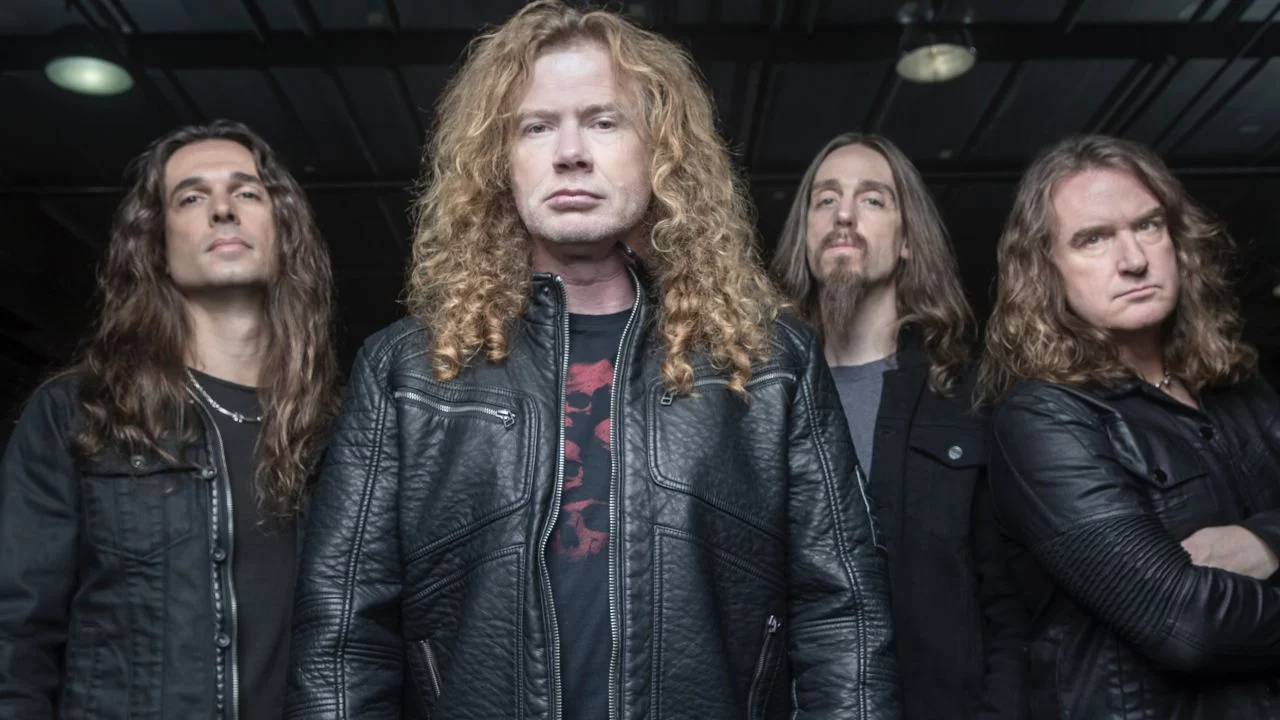 Who is the richest Megadeth member in 2023? In this article, you will be learn Megadeth members – Dave Mustaine, David Ellefson, Kiko Loureiro, and Dirk Verbeuren – net worth as of 2023.
Megadeth is a heavy metal band formed in 1983 by Dave Mustaine and David Ellefson, just after Mustaine was fired from Metallica due to personal issues. In 2002, the band temporarily announced its disbandment after Mustaine suffered an arm injury. Later then, in 2004, the band had re-activated without the bassist David Ellefson.
During its nearly 40-year career, Megadeth released 16 studio albums, 6 live albums, 7 compilation albums, 6 video albums, and much more stuff at press time.
Selling nearly 40 million records worldwide, Megadeth released its debut in 1985, titled Killing Is My Business… and Business Is Good! On September 2, 2022, Megadeth brought its most recent and sixteenth studio album, The Sick, the Dying… and the Dead!, to the fans.
As of September 2022, Megadeth received twelve Grammy nominations while winning one of them in 2017 for their hit Dystopia in the Best Metal Performance category.
So, who is the richest Megadeth member? See Dave Mustaine, Kiko Loureiro, David Ellefson, and Dirk Verbeuren's net worth in 2023.
On the other hand, former guitarist Marty Friendman's net worth is $10 million, former drummer Shawn Drover's net worth is $10 million, and former guitarist Chris Broderick's net worth is noted for $8 million.
The Net Worths Of Megadeth Members In 2023
Kiko Loureiro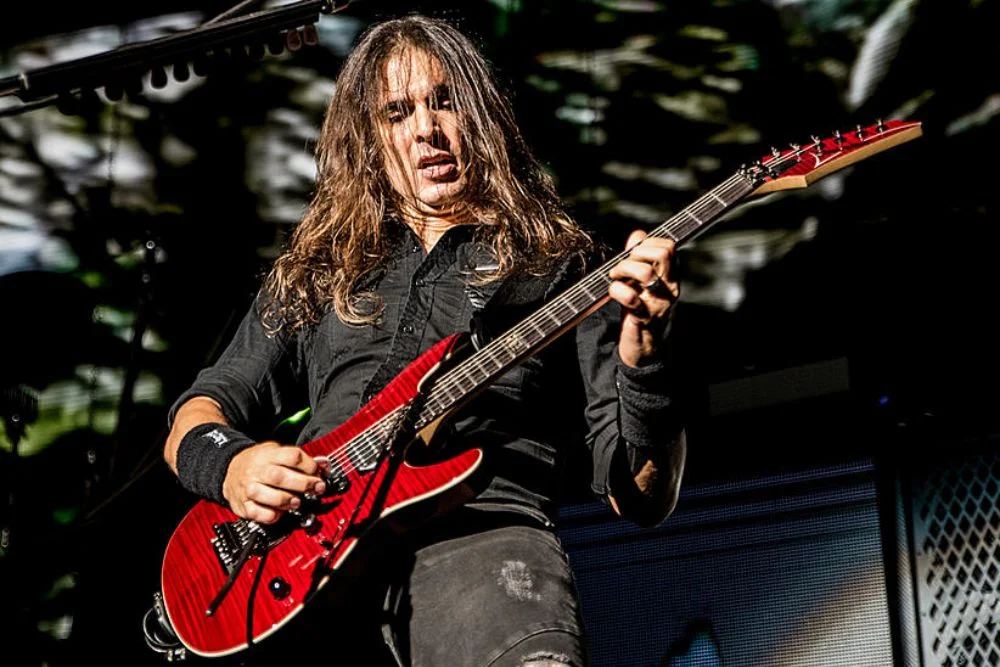 Net Worth: $20 Million
Kiko Loureiro is a Brazilian guitarist who's been rocking the stage with Megadeth since 2015.
Kiko Loureiro was born in Rio De Janeiro in Brazil on June 16, 1972. He had begun studying music and playing guitar at 11. His musical influences include great musicians such as Eddie Van Halen, Jimmy Page, Jimi Hendrix, and Randy Rhoads.
At 16, Loureiro had already been performing in two bands, Legalize and A Chave. At 19, he had co-founded Brazilian power metal band Angra.
On April 2, 2015, Megadeth announced that Kiko Loureiro is the new guitarist of the band, replacing the former member Chris Broderick.
During his ongoing career in Megadeth, Loureiro released only one studio album at press time, the band's latest album Dystopia.
Outside of Megadeth, he released 5 solo studio albums as a solo musician. Debuted in 2005 with No Gravity, Loureiro's latest and fifth solo albums was 2020's Open Source.
So, what is the net worth of Kiko Loureiro? As of 2023, Kiko Loureiro's net worth is $20 million. He is the second-richest member of the band.
David Ellefson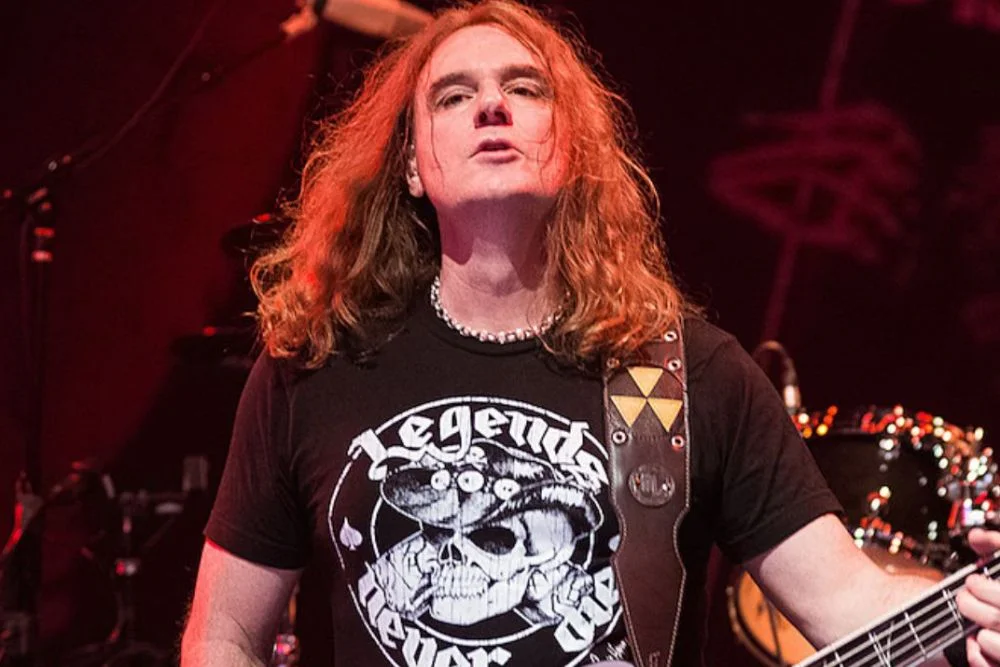 Net Worth: $15 Million
David Ellefson was the long-time bassist of his co-founded band Megadeth. He performed in the band from 1983 to their breakup in 2002, and again from 2010 to 2021.
In May 2021, Megadeth took to its social channels to announce that they decided to dismiss David Ellefson due to sex video scandal. Following the departure of David Ellefson, the band's leader Dave Mustaine had announced former bassist James LoMenzo rejoined Megadeth as a touring member.
Ellefson had performed in every Megadeth album throughout his career with the band, except for The System Has Failed, United Abominations, and Endgame.
Just after he was fired from Megadeth, Ellefson launched a band named The Lucid.
As a solo musician, he released Sleeping Giants in 2019. In addition to that, he released No Cover in 2020 with Ellefson.
Furthermore, he contributed successful artists such as Soulfly, Killing Machine, F5, Gus G, Tim "Ripper" Owens, and Metal Allegiance.
So, what is the net worth of David Ellefson? As of 2022, David Ellefson's net worth is $15 million. He was the third-richest member of Megadeth.
Dirk Verbeuren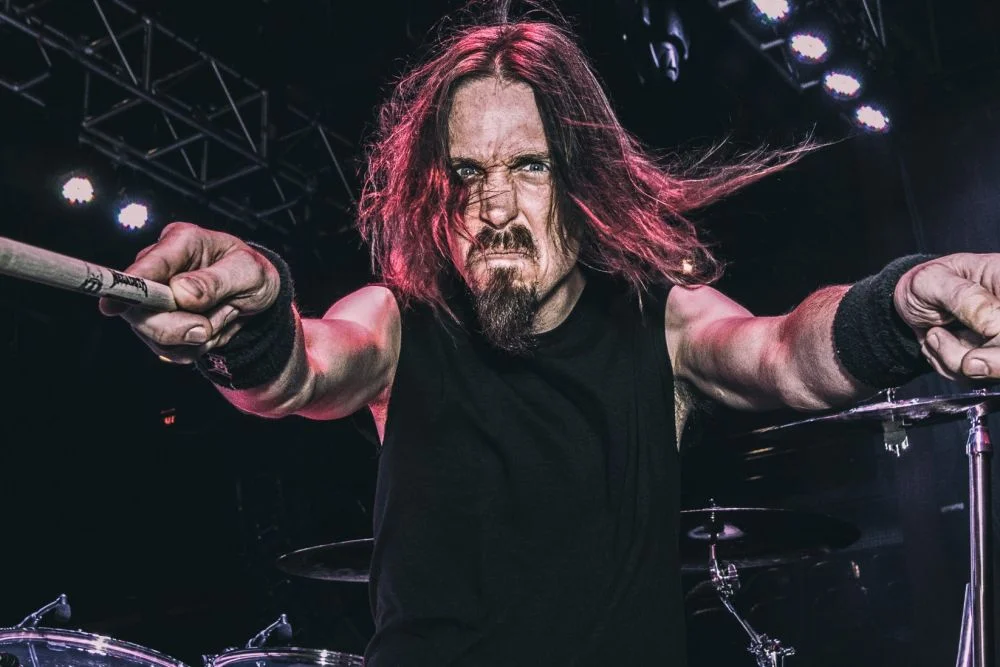 Net Worth: $5 Million
Dirk Verbeuren is the drummer of Megadeth since 2016. He is originally known for his works with Soilwork.
He previously admitted that his main influences are Dave Lombardo and Mick Harris. His other influences include Steve Flynn, Chad Smith, Gene Hoglan, Tomas Haake, Gavin Harrison, and more.
At press time, he did not appear in any Megadeth albums, but he's been preparing to release his debut and Megadeth's sixteenth album as soon as possible.
What is the net worth of Dirk Verbeuren? As of 2023, Dirk Verbeuren's net worth is $5 million.
Dave Mustaine
Net Worth: $30 Million
Dave Mustaine is known for being the vocalist/guitarist/primary songwriter of his co-founded heavy metal band Megadeth. Before he formed Megadeth, Mustaine was the original lead guitarist of Metallica from 1981 to 1983.
Dave Mustaine was born in California on September 13, 1961. He had two sisters, Michelle and Suzanne.
The 60-years-old musician performed in every Megadeth albums.
Outside of Megadeth, Mustaine contributed Red Lamb's self-titled album, Metallica's Kill 'Em All and Ride The Lightning as a co-writer, and lastly appeared in the band's compilation album, Cliff 'Em All.
Mustaine's assets include his San Diego house for $5.4 million and a huge car collection, including 2006 Aston Martin Vanquish S, 2006 Bentley Continental GT, Mercedes CLS500, and more.
See Dave Mustaine's net worth below.
Who Is The Richest Megadeth Member In 2023?
As of January 2023, Dave Mustaine's net worth is $30 million. He is considered the richest Megadeth member.