Sammy Hagar Speaks On Why Led Zeppelin Should Never Reunite: "I'm The Only Guy That's Happy About that"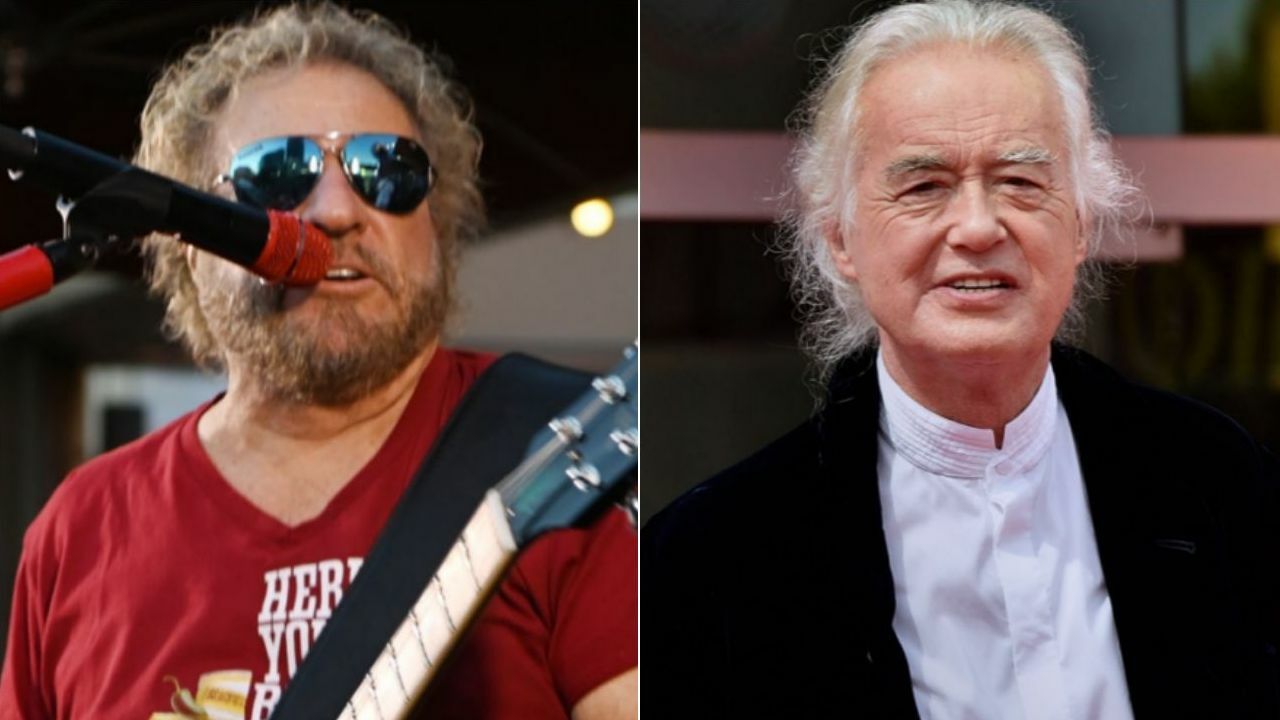 Former Van Halen singer Sammy Hagar has shared his opinion on why Led Zeppelin should never reunite in the future and said that he is the only person that's happy with their non-reunite situation.
The English rock band Led Zeppelin was formed in London in 1968 and was disbanded in 1980. Throughout its 12-year career, Zeppelin released 8 studio albums, 10 compilation albums, 4 live albums, 16 music videos, 3 video albums, 16 singles, and more things.
On the other hand, Sammy Hagar is known for being the singer of the rock band Van Halen. Outside of Van Halen, Sammy Hagar has a successful solo career. During his solo career, the musician released 18 studio albums, except for Lockdown 2020 by Sammy Hagar & The Circle.
During a new interview with The Mike & Carla Morning Show, Sammy Hagar talked about a possible Led Zeppelin reunite, the drummer Jason Bonham, the son of the late Led Zeppelin drummer John Bonham. At first, the singer commented on Jason Bonham.
"That's a hard one to say because I'm one of the guys that have said that Jason is as good as his dad was," Hagar says.
"And it almost hurts my heart to say that but Jason deserves that credit because he's phenomenal. He plays so much like his dad.
"When I just close my eyes and he kicks off 'Rock and Roll,' or when we play any of the Led Zeppelin stuff – when he plays 'When the Levee Breaks,' he has his dad's drum track from the 'Levee Breaks,' and we play to it when we play it on stage.
"He hits the button and his dad goes boom-chick-a-pow. Look, I have goosebumps! And Jason is that good, and he has his sound, he has everything, he just inherited it!
"I mean, he worked on it, he's been playing longer than his father, but he inherited that gene of knowing where that foot… Anybody says, 'Where's the one?'
"When you're playing with Jason, you know where the one is, and it just makes it all so much easier for a singer and a guitar player like me."
Sammy Hagar Explains Why He Insists Led Zeppelin Should Never Reunite
Later then, when the interviewer said, "We were talking about you giving props to Led Zeppelin for never getting back together… Yeah, for not reuniting," Hagar admitted a fact about his opinion on a possible Zeppelin reunion. He explained why he insists Led Zeppelin should never reunite.
"I'm the only guy that's happy about that," he says. "I win!"
"I can't understand why Led Zeppelin hasn't done it, there must be some bad blood. But who am I to talk…?
"Van Halen – we have the same problem. Once we run heads with somebody as an adult… When you're kids, you can fight like animals.
"Like in Montrose, we could fight, fight, fight! When Ronnie and I got older, we would see each other with hugs and kisses, 'Oh, man, how stupid!'
"But when you get older, when you've grown up, and you bump heads, it's a lot harder to not say, 'You know what? I don't need you.'"
Back in this past August, Sammy Hagar had remembered how Eddie Van Halen reacted to his voice when he first joined the band in mid-1985. According to him, they were mesmerized from his voice.
"From the second I walked in the studio – I got there around noon, they had been up all night working on a couple of songs on the '5150' record when I came to see if I wanted to be in the band," Hagar recalls.
"It wasn't like an audition, Eddie asked me to come down and jam and I said, 'Sure.' I mean, who's gonna refuse to jam with Eddie Van Halen, right? So, I came down, I just got off tour, three or four days before that, 130 shows.
"I was a little cooked, but those days I was so healthy and in such a good shape, I could sing like a bird – my voice was in the best shape it's ever been in when I walked through that door.
"And he started playing 'Summer Nights,' I immediately started singing that, and I don't think they stopped, they almost stopped and looked at each other like, 'What the hell is going on? This is some kind of magic guy in here or something?'"