Anthrax's Charlie Benante Admits He Cried At Genesis Concert: "Phil Collins Will Always Be An Amazing Drummer"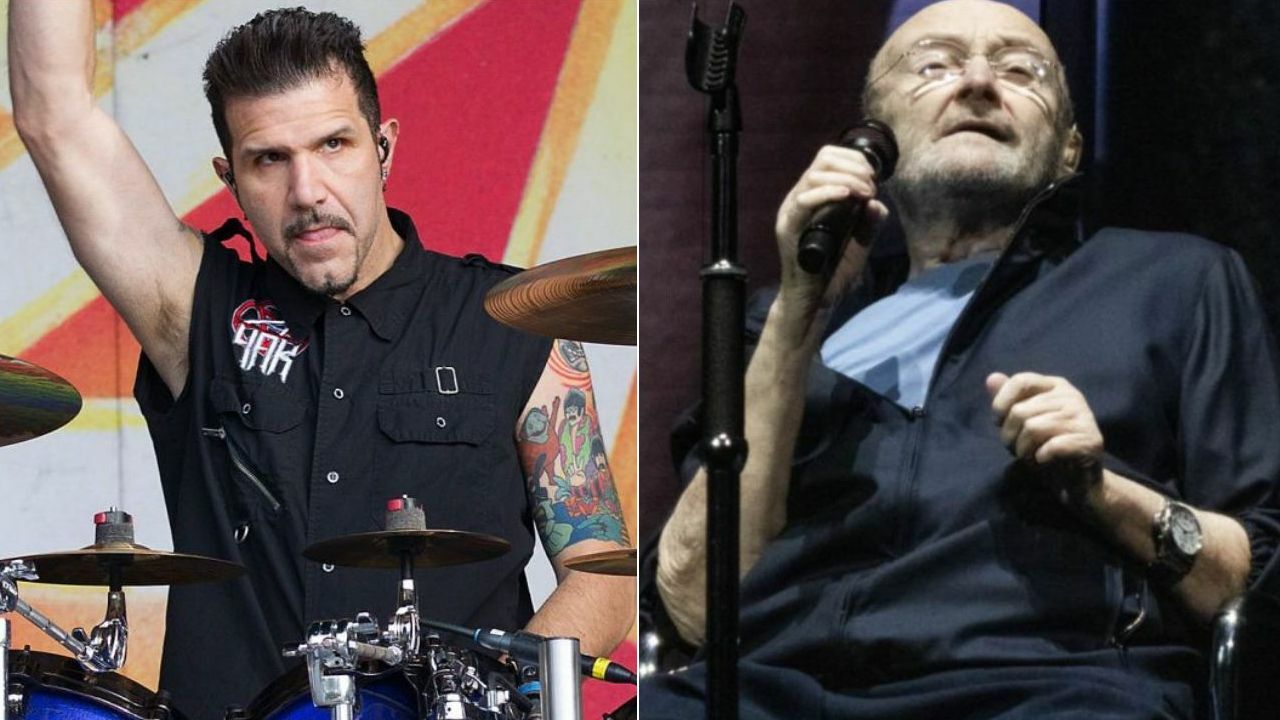 Anthrax drummer Charlie Benante just shared a video on his official Instagram account to express his feelings after he went to see Genesis during their the band's final tour and said that he cried at the show when Phil Collins played greatly.
Charlie Benante is known for being the drummer of the thrash metal band Anthrax. Debuted in 1984 with the band's debut Fistful Of Metal, Charlie Benante played in every one of Anthrax albums. Outside of Anthrax, he released his solo debut in May 2021, named Silver Linings.
On the other hand, Genesis is an English rock band formed in 1967. Over the years, they broke up and reunited several times. At first, the band had announced in 2000 that they would no longer be recording and touring. In 2006, they had reunited until 2007. Lastly, in 2020, they had announced their reformation with their ongoing The Last Domino? Tour.
The Last Domino? Tour is Genesis' ongoing final tour. It was marked the band's reformation after 13-year hiatus. As some of you might know, the tour was kicked off on September 20, 2021, and will conclude on March 26, 2022.
However, recently, Charlie Benante took to his Instagram to share his experience at the latest Genesis show he attended in Chicago on November 16. The musician started his words by praising Genesis drummer Phil Collins. According to him, he started to cry when he saw Phil in the night.
"I went to see Genesis last night and had no idea it was going to be such an emotional experience for me," Benante says.
"Phil Collins is and will always be an amazing drummer/artist. I think he has created some of the best grooves, fills, etc.
"When I saw him come out last night… I started to cry. I'm writing this now feeling that way too. Time had taken a toll And I realized that time really does fly. The band kicked in and Bam!
"The water dried up and I was happy again. Something came over me and I just got all emotional."
Charlie Adds Genesis Was Outstanding
In the continuation of his words, Benante once again praised Phil Collins. He admitted that seeing Collins sitting was hard for him. He also added his words that Genesis was outstanding that night.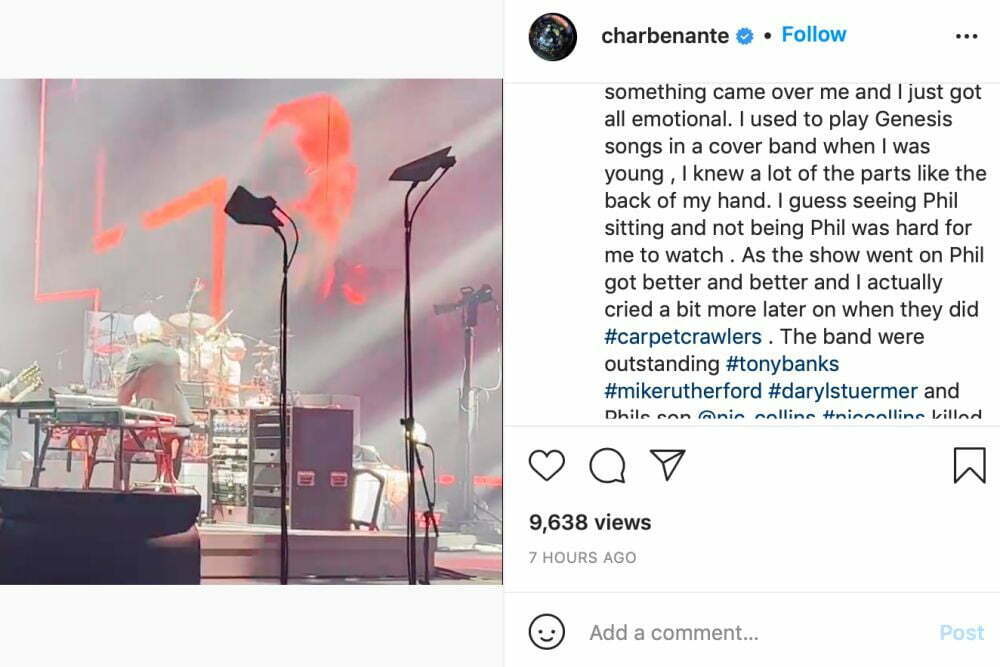 "I used to play Genesis songs in a cover band when I was young, I knew a lot of the parts like the back of my hand," he continues. "I guess seeing Phil sitting and not being Phil was hard for me to watch.
"As the show went on Phil got better and better and I actually cried a bit more later on when they did 'Carpet Crawlers'.
"The band were outstanding. Tony Banks, Mike Rutherford, Daryl Stuermer, and Phils son Nic Collins killed it on the drums (like father like son).
"Go see them if you have a chance. #inspiring #philcollinsrules."
As reported before, Genesis will permanently retire from touring when they play their final tour, which will be ending in 2022.