Wednesday 13 Reveals Emotional Texting With Joey Jordison A Month Before His Death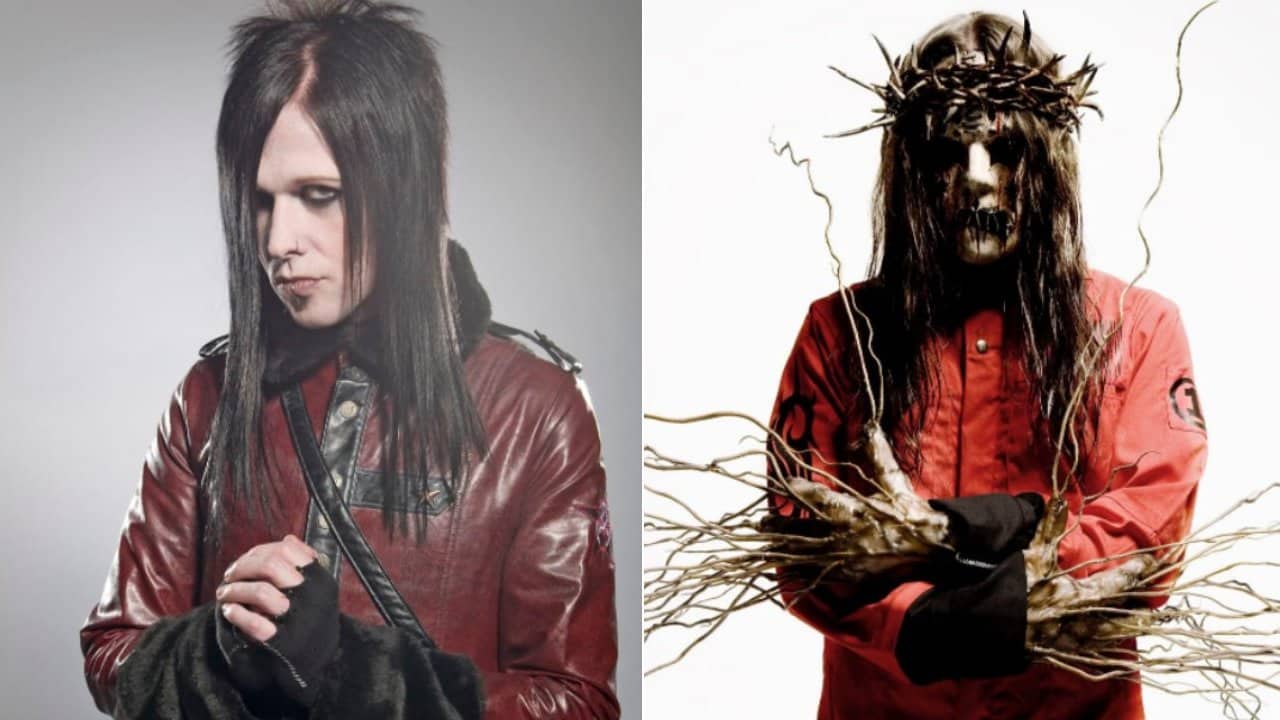 Murderdolls frontman Wednesday 13 has paid his tribute to the late Slipknot drummer Joey Jordison and revealed his emotional speech with him a month before his death.
Joey Jordison was the original drummer of the Iowa-based heavy metal band Slipknot until he parted ways from the band in December 2013. Releasing four studio albums throughout his career with the band, Joey Jordison produced the live album 9.0: Live. While he debuted in 1996's Mate. Feed. Kill. Repeat., his latest release with the band was 2012's Antennas to Hell.
From 1991 to his last day in metal in 2021, Joey Jordison performed with great artists such as Metallica, Rob Zombie, Otep, Satyricon, Korn, and Ministry. One of those bands he played during his career was Murderdolls. He had contributed to the band's two studio albums and only one EP, named Right to Remain Violent.
In Murderdolls, Wednesday 13 and Joey Jordison were bandmates throughout their tenure. They did great things together as they toured and rocked their fans. Except for their musical career, they were good friends of each other. They also shared too many great moments together and became one of the closest friends.
Recently, during an interview with On The Road To Rock, Wednesday 13 talked about emotionally on his late friend and former bandmate Joey Jordison. Saying that it is hard to know that Jordison passed away, Wednesday 13 revealed that they hung out in 2018, and there was an insistence on making new material with Murderdolls.
"Every night we have a little part in the set that I tell the story and talk about Joey," he says. "It's weird — there's some nights I don't talk as much 'cause I get choked up. Im, like, 'Go into it.'
"It's been a tough thing to swallow, knowing he's not here. But we got to do that second record ['Women And Children Last'], which is my favorite — killer songs on that record.
"When that record ended, we kind of ended on ugly terms and stuff — I won't get into it — but we made up in 2018. We had two days off in Iowa and I went to his house. I brought the whole band over. We had a barbecue, we hung out, we made up and we had been talking, 'Hey, let's do Murderdolls again. Let's do Murderdolls again.'"
He Mentions His Text Messages With Joey Jordison A Month Before His Death
The musician then repeated that it is still a weird thing losing Joey Jordison. He also recalled the time he got the news about Jordison's passing. According to him, seeing people's reactions to playing their songs has been a healing thing for him.
"Literally a month before he died, he texted me, just out of the blue, watching 'Texas Chainsaw Massacre'," he continued. "From his bed, he was, like, 'I just woke up and this was on.' He was just giggling watching The Hitchhiker. And he wrote me a message and said, 'Dude, I'm with you, brother. Horns up. Go out there and destroy it.'
"It was just a weird, out-of-the-blue thing. So I don't know what was going on with him then.
"And then I get the news. I literally woke up and I had a bunch of messages going, 'Did you hear? Did you hear?' And I knew it.
"So, yeah, man, it's been a weird thing. But getting to go out and play these songs and seeing people's reaction has been a healing thing. I needed that."
Back on April 7, Grammy Awards producer Ken Winston had apologized to Slipknot and Joey Jordison fans after they didn't name Joey Jordison on the In Memoriam segment. He had said in the interview that the artists who were honored in In Memoriam were selected by the Committee at the Recording Academy.
"Well, firstly, I think that anybody who feels left out or feels almost snubbed by an 'In Memoriam', I think that from the bottom of our hearts there can only be apologies, because we go into this show only ever wanting to bring joy and love to people with music and then with an 'In Memoriam' just remember people in the best way possible," the producer says. "So no excuses, no… only other than sympathy to anybody who feels that.
"I think the practicalities of running a live show… usually, the 'In Memoriam' contains between 45 and 60 people every year. There were 60 people in that 'In Memoriam' montage. And the Recording Academy have a committee of people, and I don't know the ins and outs of it, I have to be honest with you, 'cause it doesn't necessarily fall under us in any way.
"The Recording Academy have a committee of a variety of members, and they go through the hundreds of members who sadly pass away every year, and they decide who should be honored in the 'In Memoriam'. I don't know the ins and outs of the process [so] it wouldn't be right for me to speak on it. All I would add is just sympathy to anybody who feels that they weren't mentioned.
"It's tough, making a show like this, and you're always gonna be open to criticism of stuff, and we hear that criticism and we take it. It's a really difficult one for us, but there is a process that doesn't involve the producers of the show. That means that people are really considered and thought of as thoughtfully as can be done."