Slash Answers Whether Guns N' Roses Is Now A Side Project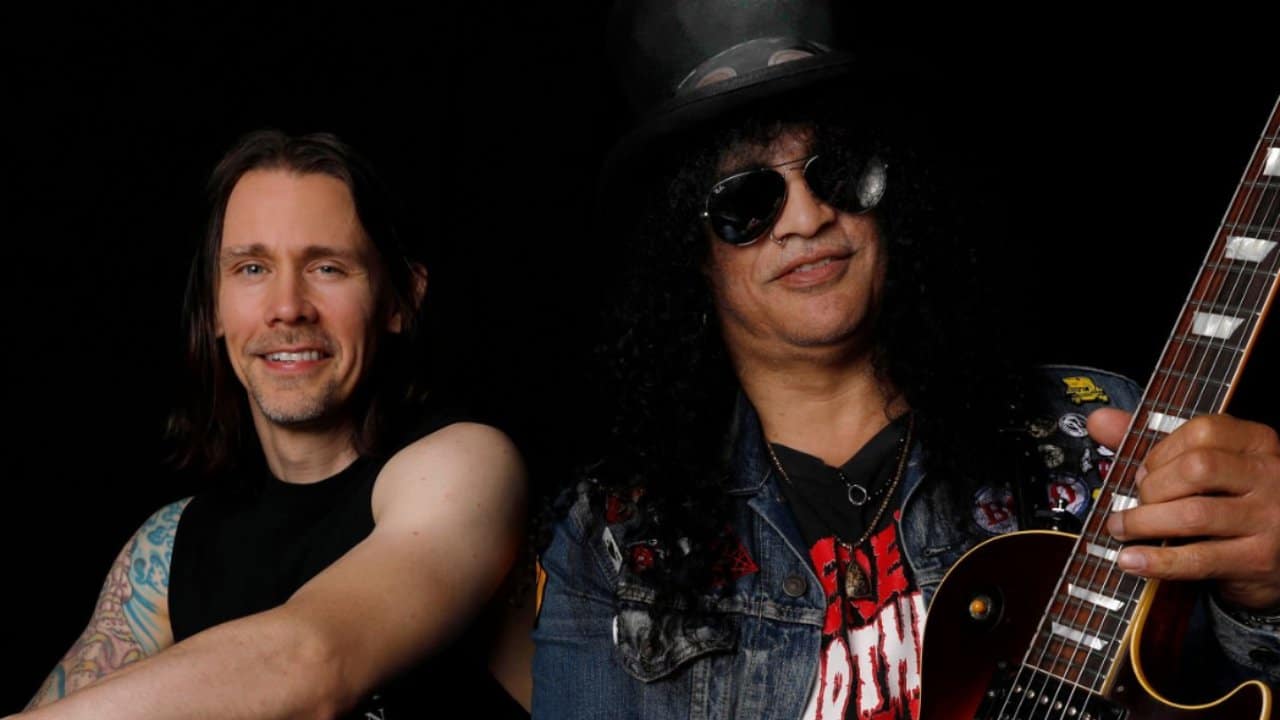 Guns N' Roses guitarist Slash discussed his current works on his supergroup Slash Featuring Myles Kennedy And The Conspirators and answered whether Guns N' Roses is now a side project.
Slash gained international fame for being the guitarist of the California-based rock band Guns N' Roses. Contributing to the band's five out of six studio albums, Slash has been hard at work with Guns since 1985, except for his hiatus from 1996 to 2016. One of his honors with Guns N' Roses includes his induction into the Rock and Roll Hall of Fame as a member of them in 2012.
In addition to Guns, Slash has a huge solo career as he is also a member of his side projects and supergroups, Slash's Snakepit, Velvet Revolver, and Slash Featuring Myles Kennedy And The Conspirators. As a solo musician, he has only one studio album for now, which is the self-titled Slash released in 2010. Under the name of Slash's Snakepit, he released two studio albums. He also released two different studio albums as a member of Velvet Revolver.
Focusing on Slash Featuring Myles Kennedy And The Conspirators, Slash has released four studio albums to date. Debuted in 2012 with the band's Apocalyptic Love, his latest release with the band was the band's February 11, 2022 release 4. For a while, he is more actively in Slash Featuring Myles Kennedy And The Conspirators than in his main band Guns N' Roses.
However, during his recent appearance on Guitar.com, Slash was asked whether Guns N' Roses is now a side project of him. Answering the question, Slash said he had been thinking about the same question for a while. Thankfully for Guns N' Roses fans, he denied the rumors and said Guns N' Roses is not his side project.
"No, I've been thinking about this," Slash says. "I think one of the great things about Guns N' Roses and why there's such longevity is that I don't wanna jinx it, but it's because we don't take it too seriously."
Slash Admits Guns N' Roses Is His Entire Life
As he has been a member of the band for a long time, Guns N' Roses became Slash's entire life. In the interview, he said the same thing that Guns N' Roses has been his life. Saying that he will always be a part of the band, Slash also touched on what it is like touring with Slash Featuring Myles Kennedy And The Conspirators. According to him, they spends good times on the road.
"Guns N' Roses was obviously my entire life, and that's where I come from," he continued. "I'll always be part of it, and I don't mind being recognized as 'that guy from that band.' At this point, I'll probably do it till I'm pushing daisies.
"It's always been a lot of fun, but it became a really big band, so the tension is palpable. Like with Velvet Revolver, everybody around that band had all these delusions of grandeur. Not the band itself but the people around it. It was very difficult, so it didn't stand a chance long-term.
"With this band, it just sort of does what it does for the fun of it. I don't think we've had any real expectations, and we're not trying to be huge or do anything apart from having a good time.
"That's why it's been so easy and gone by as quickly as it has. We spend a lot of time on the road, and we just have a good time. Nobody really thinks about all the other bullshit."
Back in October 2020, Slash had recalled Guns N' Roses' reunited partial classic lineup's first comeback performance back in April 2016. Admitting that it's hard to put into words what that felt like to play Welcome To The Jungle live after all those years, Slash had also remembered their first show at The Troubadour.
"Our first Guns N' Roses show proper, that I was involved in, was here at The Troubadour," Slash said. "We really got our start in this particular venue. I remember we had a show here at some point in 1985, where Tom Zutaut from Geffen came down, and that was who we ended up signing with. This is the gig that he saw us play.
"I remember that gig pretty well. At that point, we were selling out these venues and had a really big word of mouth going and had a really eclectic demographic coming to see us — from fucking hardcore punk rockers to metalheads and glam and fucking surfers. It was a very mixed up kind of audience, but it was great.
"Guns came back and played here in 2016, on April Fool's, the first show back in 20 years, for me anyway. Once we loaded in and started soundchecking, it was like going all the way back to 1984. Playing 'Welcome To The Jungle' here all those years later, it was something that… It's ineffable.
"It's hard to really put it into words what that felt like. The funny thing is we had way more gear that this club really holds.
"So we basically blew the fucking doors off this place. We just thought it would be fitting to get back together all these years later and start at The Troub."